The principle
From January 28th to February 8th, every day you will have to answer questions on general knowledge, on different themes: Geography, History, Arts, Sports, Culture, Literature and Cinema.
These questions will be directly unlocked each day on the application specially developed for the Top culture contest, available on tablets and smartphones.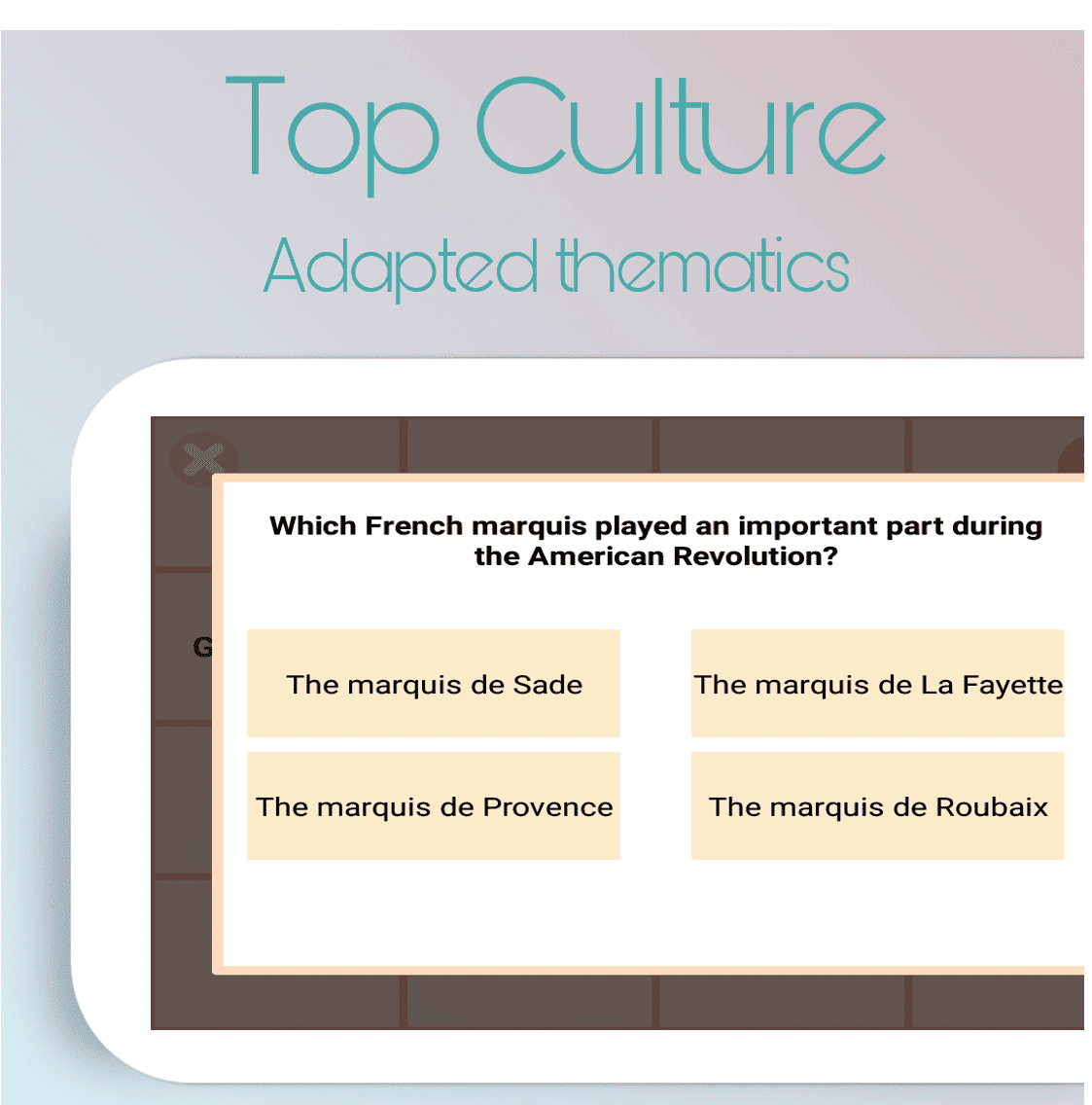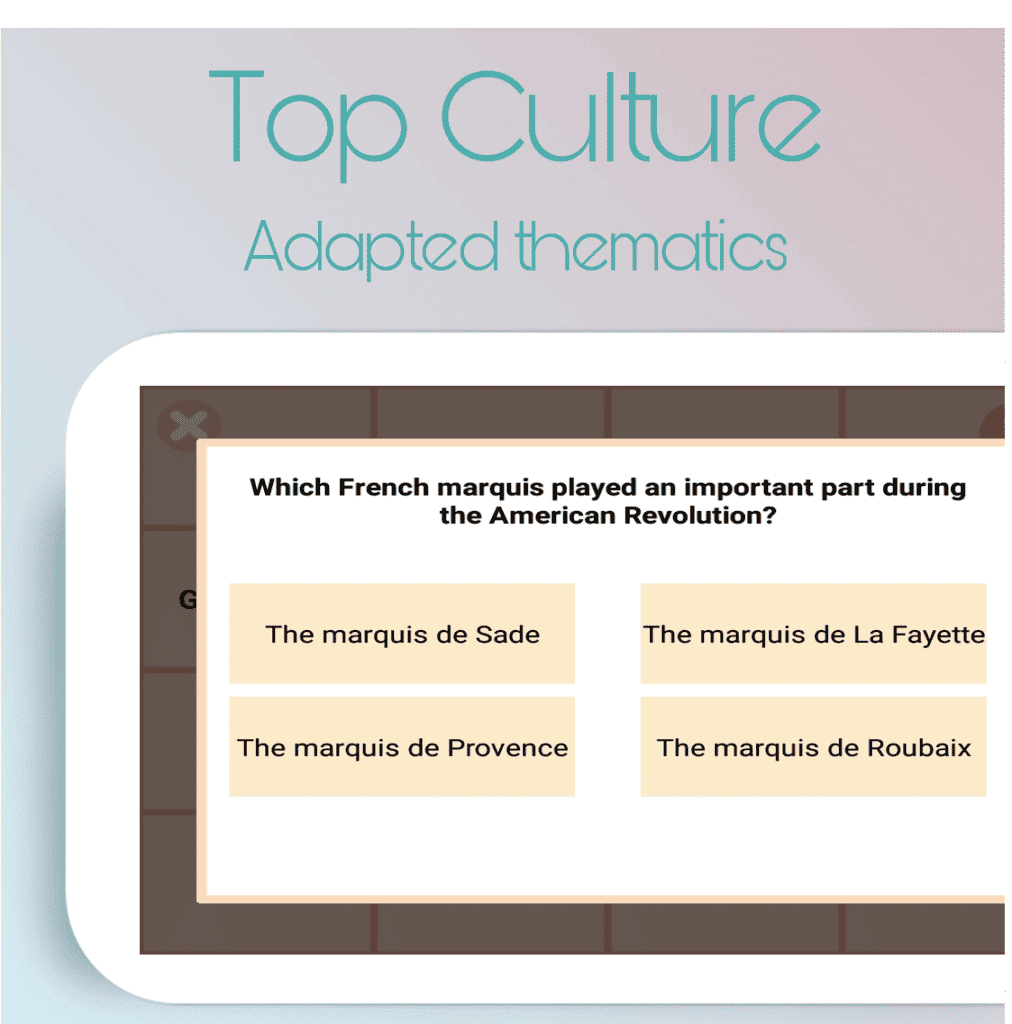 Adapted thematics
Various questions adapted from your's generation: 60s celebrities, shows of their time, world gastronomy or historic events…
Once the application is installed on your device, no need to have an internet connection to play.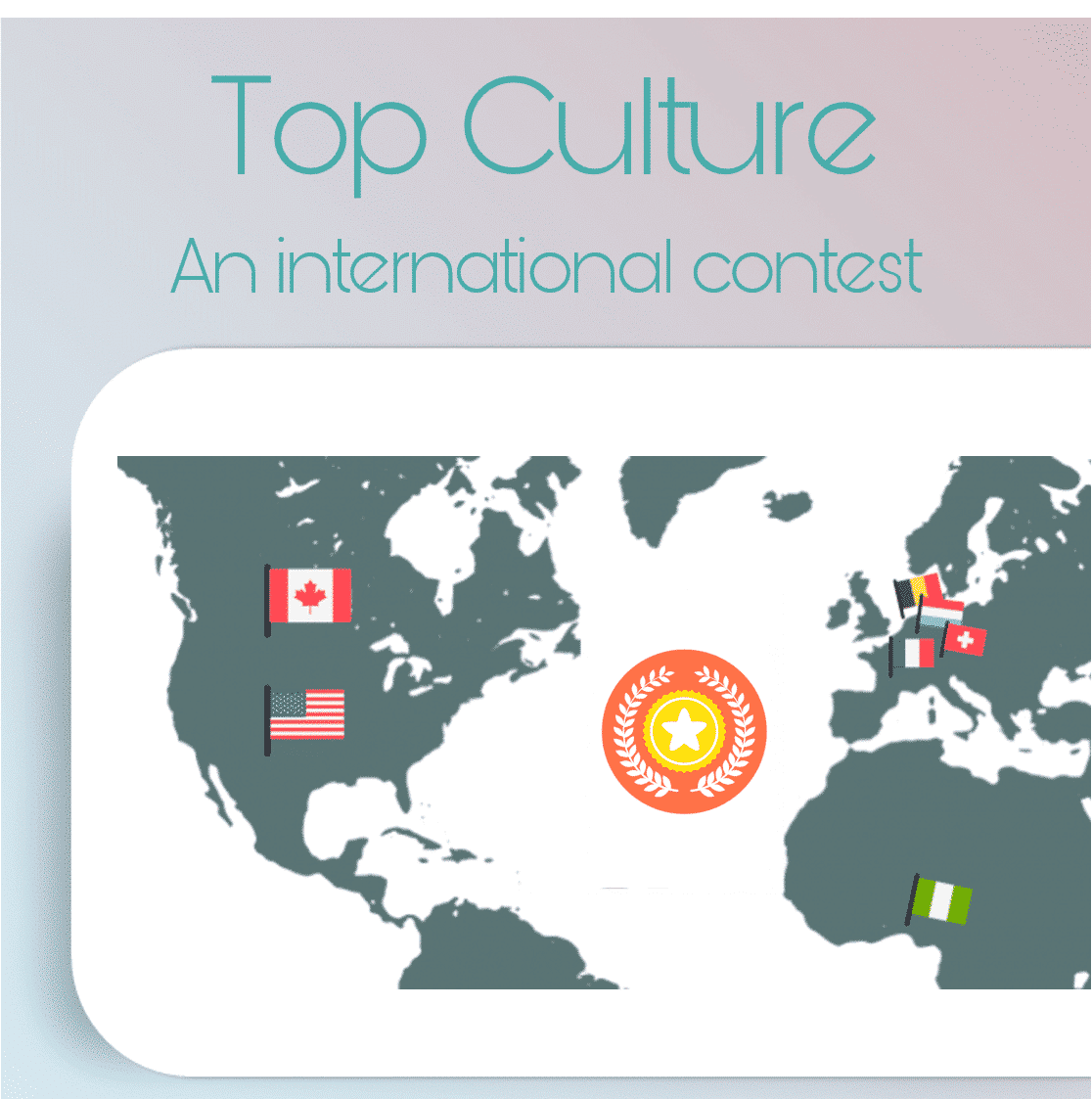 An international contest
For 2 weeks, more than 7,500 people around the world are going to compete on general knowledge quiz via tablets and smartphones.
Daily questions will unlock everyday and you can answer at any time. If you can't answer one day, don't worry you can catch up another day.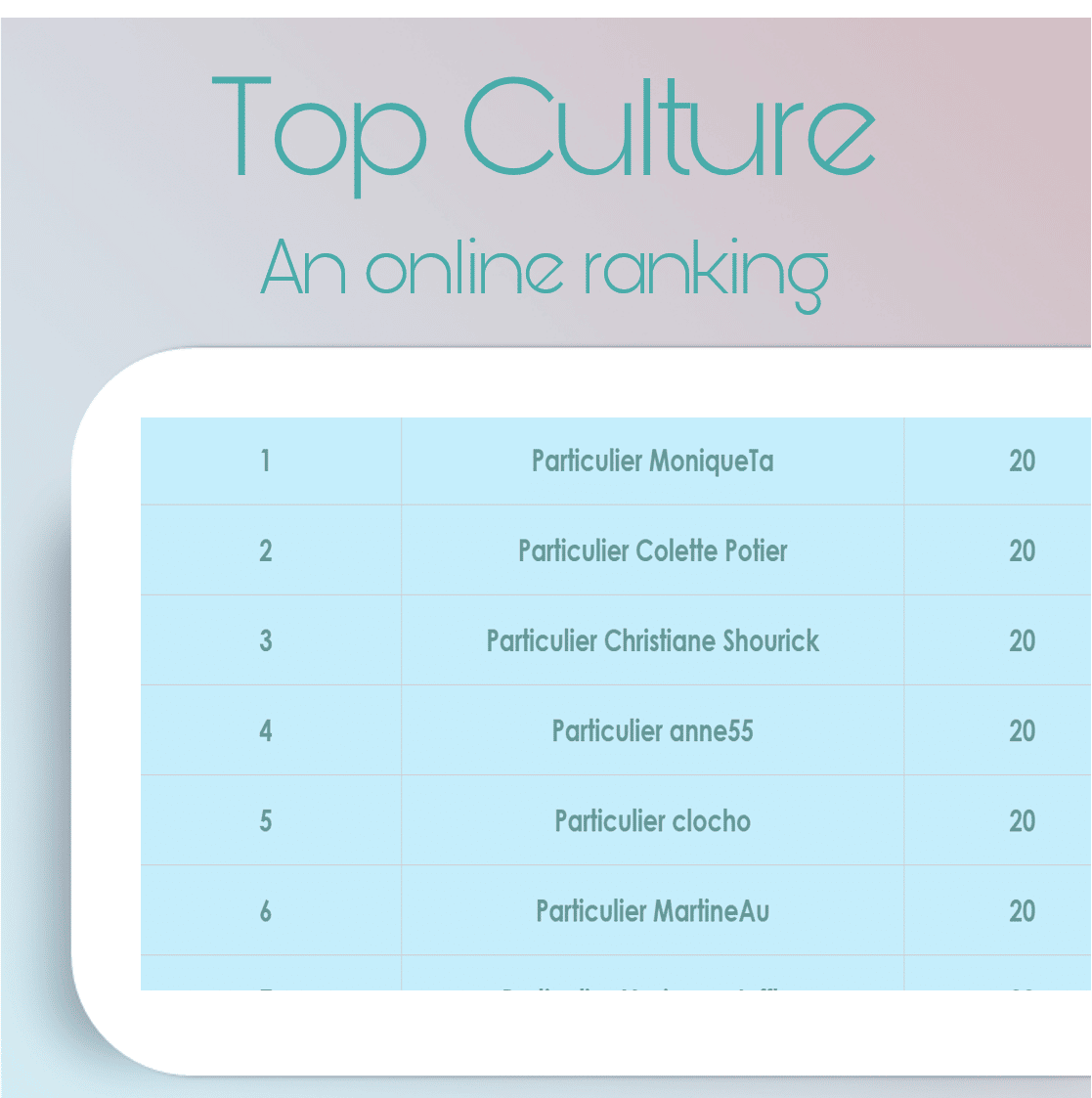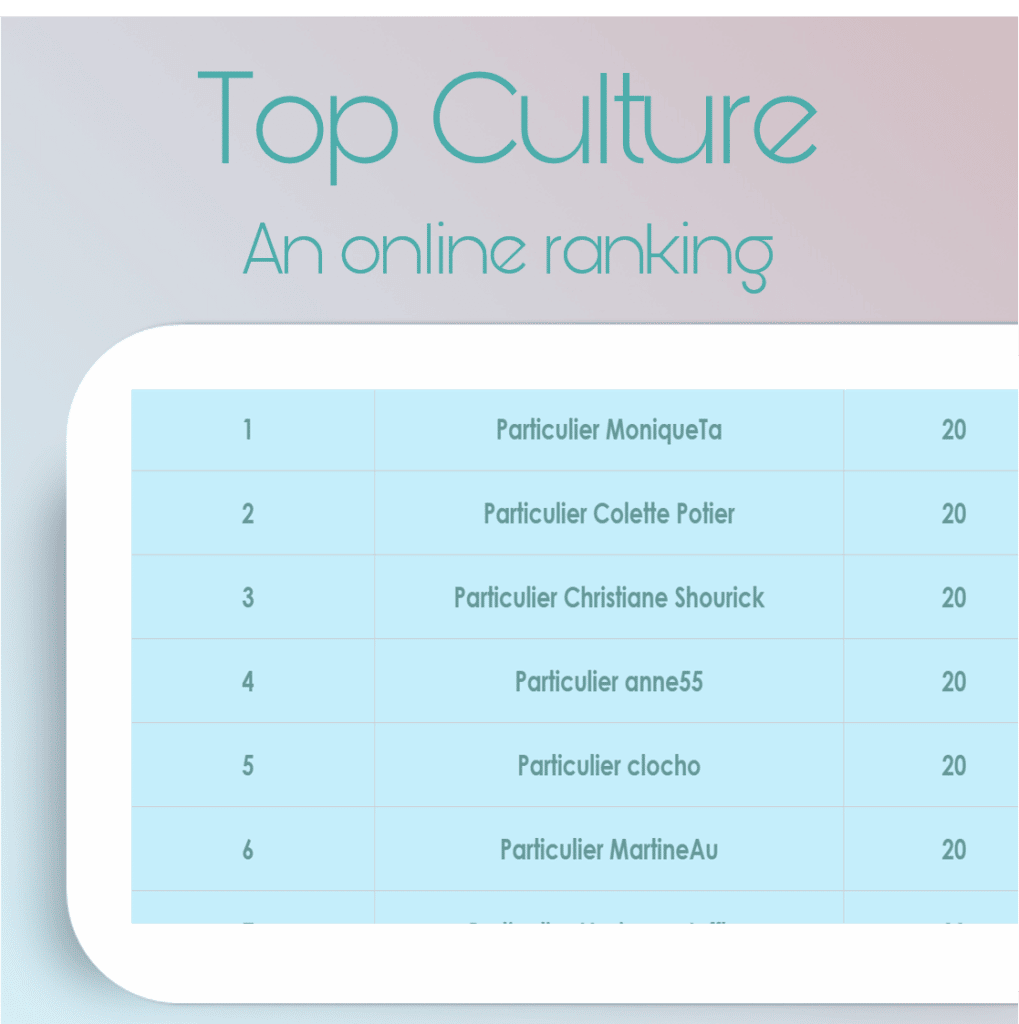 A real-time ranking
Follow your live score to motivate you!
Top Culture Calendar
Starting January 14th, we will make available the Stim'Art training program.
From January 28th, every day will unlock the questions of the day. We will only release the final rankings on February 15th, just waiting for everyone to finish.

Crowd Favorite Prize
During the competition, another contest is organized!
Participant can submit their best "contest spirit" pictures. Everybody can vote once a day. Dynseo and its partners will be handing out gifts on the basis of votes for those submitted pictures.
[carousel_slide id='18207′]
Several rewards to win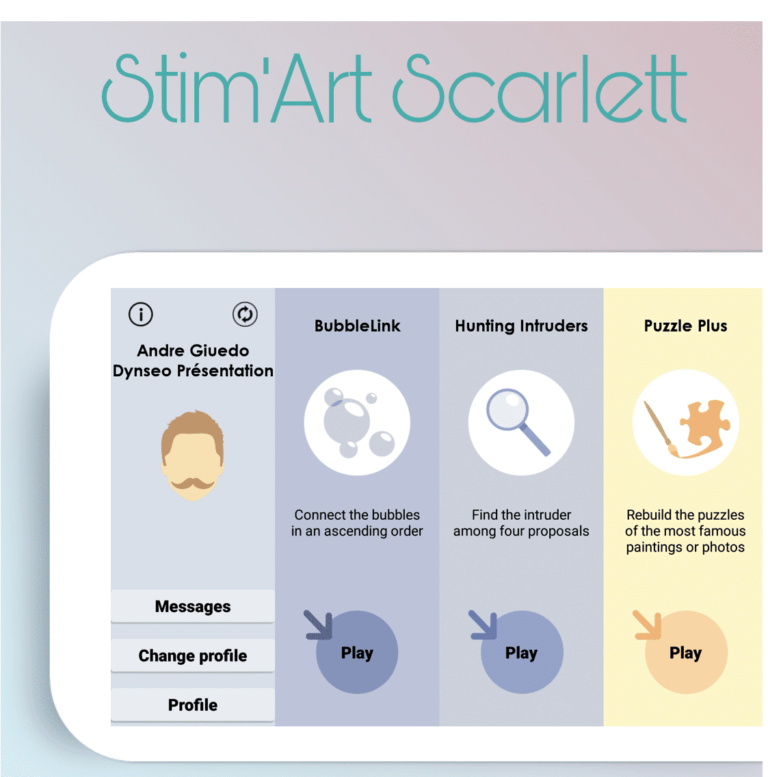 Stim'Art Scarlett, brain games for senior.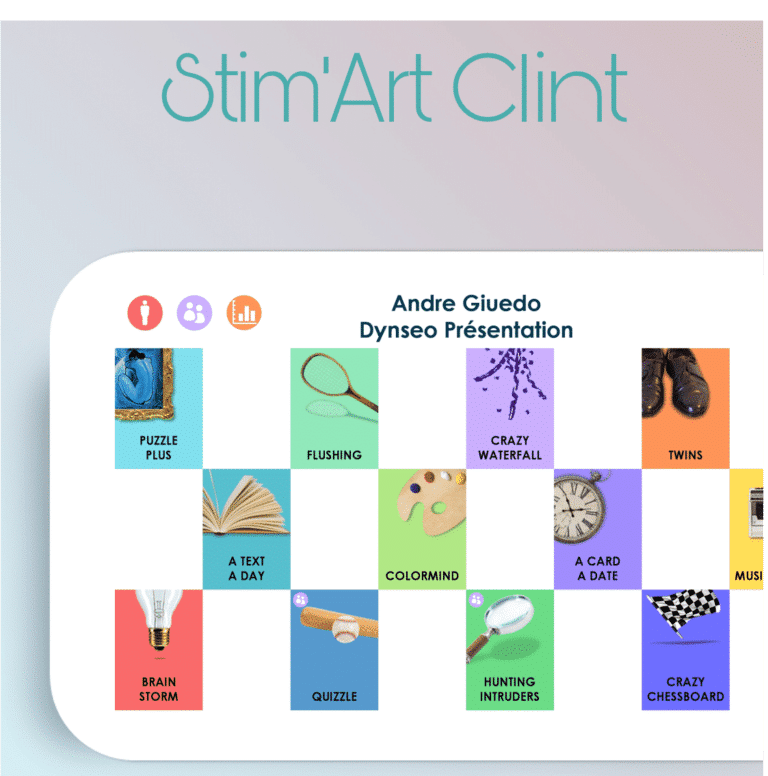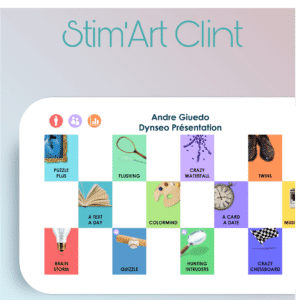 Stim'Art Clint, a brain training app designed for adults.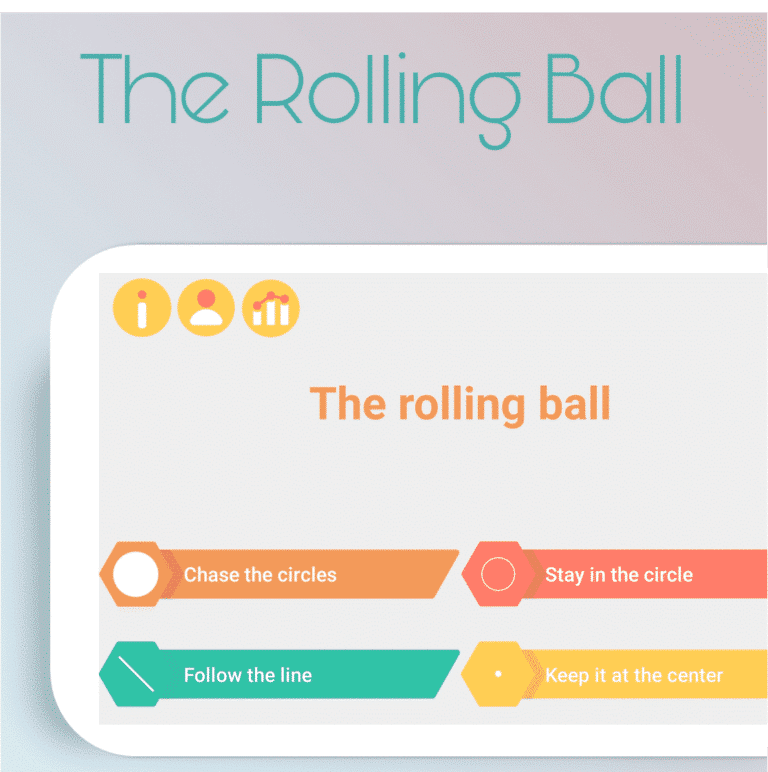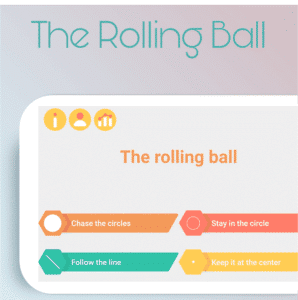 The Rolling Ball, exercices fine motor skills and attention

Join us for the Top culture contest
Before validating your participation in the contest, you must complete the form below.

You're an institution and you would like to participate to Top culture?

If you want to participate in Top Culture and compete in more than 500 institutions around the world, you must complete the form below.

About my Top Culture challenge
Download your Top Culture App
To contest, download the Top Culture App.
Once the app is downloaded, just create an account!