BOOST

YOUR MEMORY AND

DEVELOP YOUR GENERAL CULTURE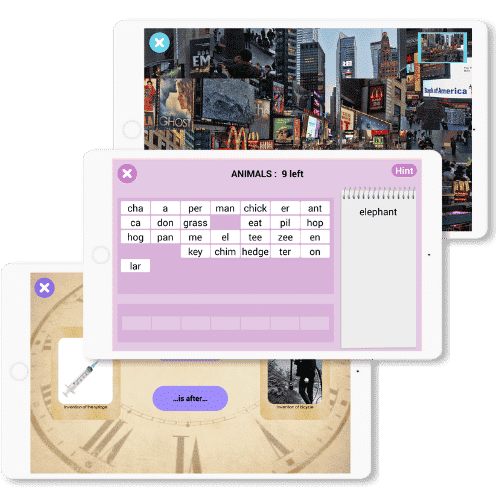 + 30 playful brain games
A brain training program, using fun and cultural games. This program has been labeled MedAppCare, and a 6 months scientific study has shown very positive results.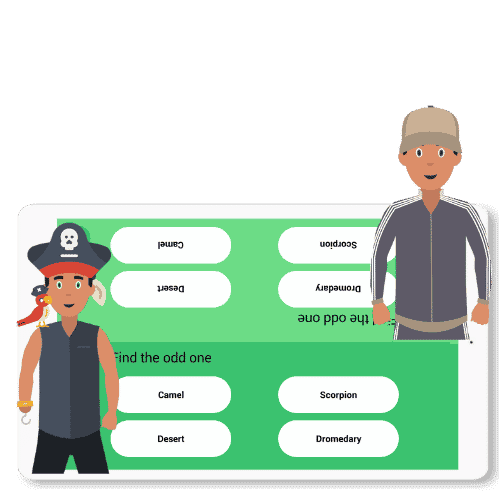 Multiplayer games
Challenge your friends or a member of the community!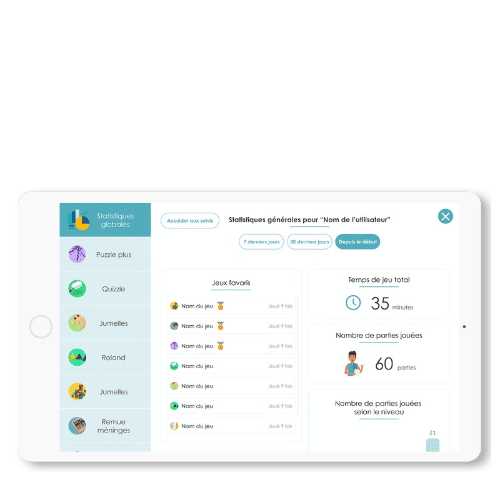 Clint's follow-up
Follow your progress within the app, or recieve personnalized follow-up each Monday from your brain coach, Clint.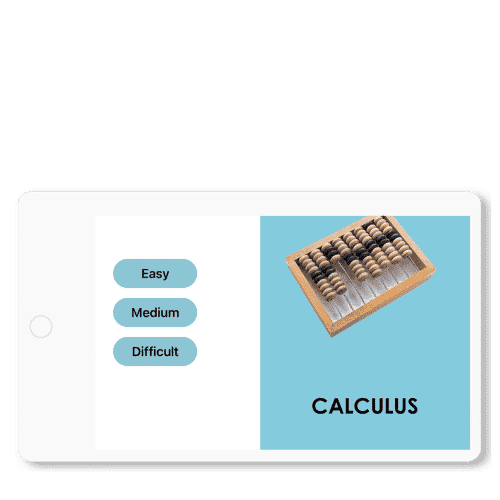 3 levels
Increasing levels to progress at your own pace and set new goals.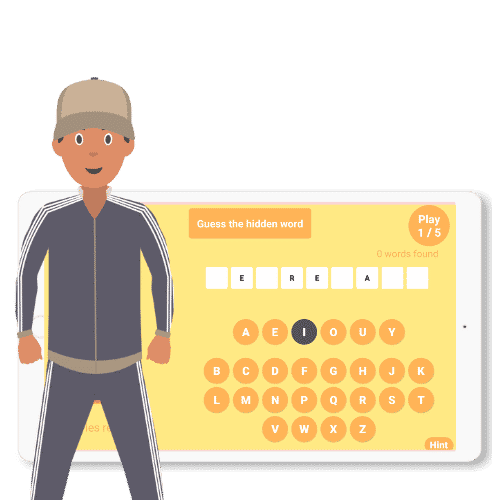 Novelties
The games are updated regularly, and new activities will be offered.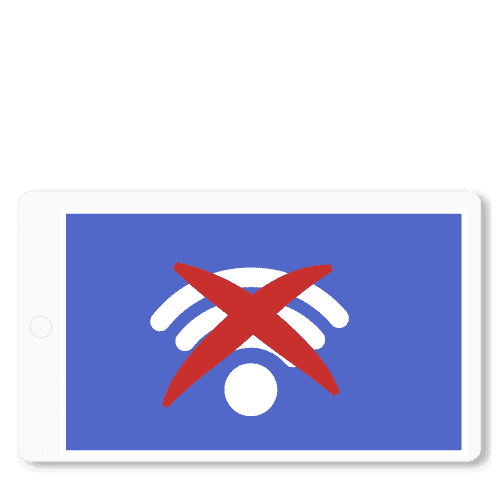 Without Wifi
Available on smartphones and tablets, Clint works without Internet.
Carry it and play wherever you go!
MORE THAN 30 ADAPTED BRAIN GAMES TO PRESERVE YOUR MEMORY
And stimulate all your cognitive functions!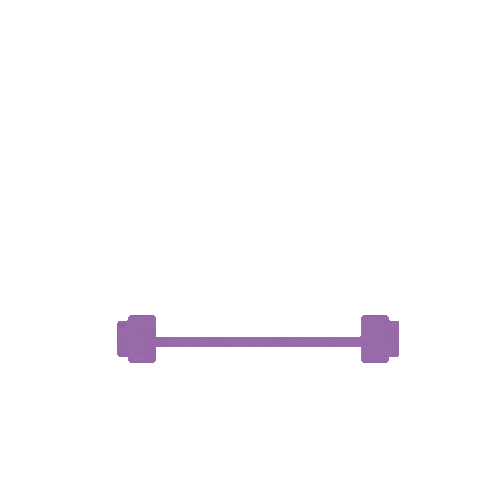 3 MONTHS
Performance tracking
Monthly updates
Customer support
No automatic renewal
$18 USD
1 YEAR
Performance tracking
Monthly updates
Customer support
No automatic renewal
$58 USD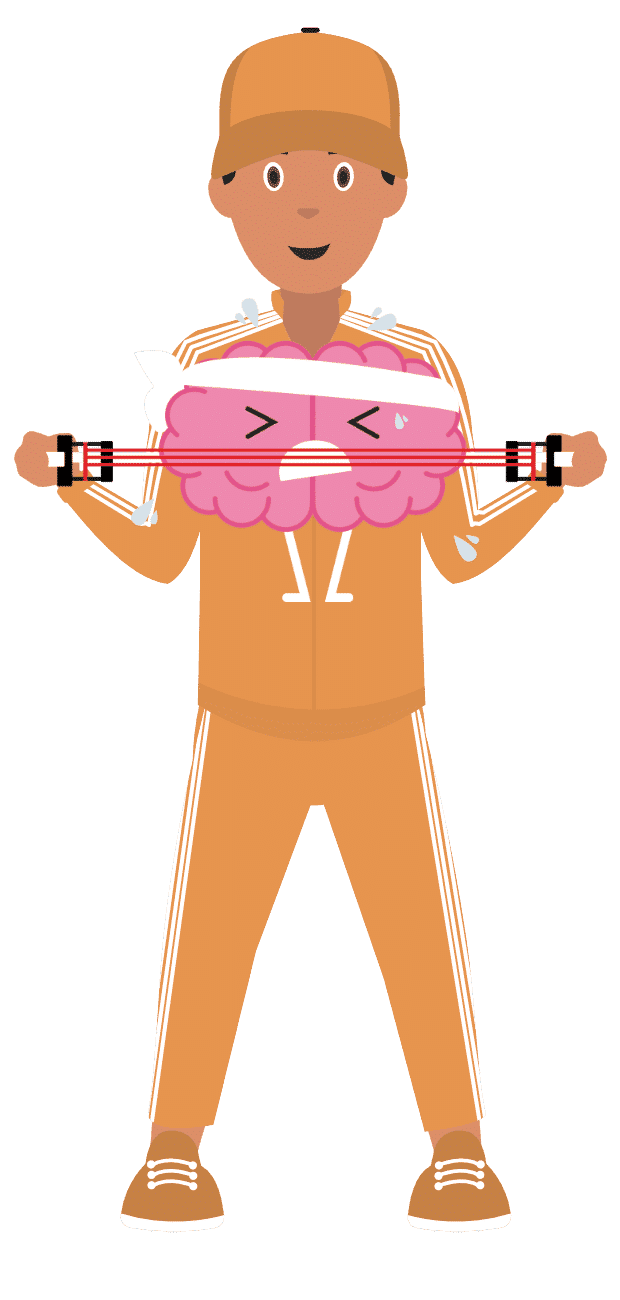 YOU ARE A
HEALTH PROFESSIONAL
Stimulate your patients with a ready-to-use program
As a professional, you can create an unlimited number of players and thus stimulate all your beneficiaries.
Moreover, you can have access to a monitoring platform, to follow the evolution of their performances, (success rate, chosen difficulty levels, favorite games…) in order to identify weaknesses and personalize the therapeutic plan.
Our programs are used and recommended by neuropsychologists, speech therapists, occupational therapists and psychomotricians, to use in private practice or at home.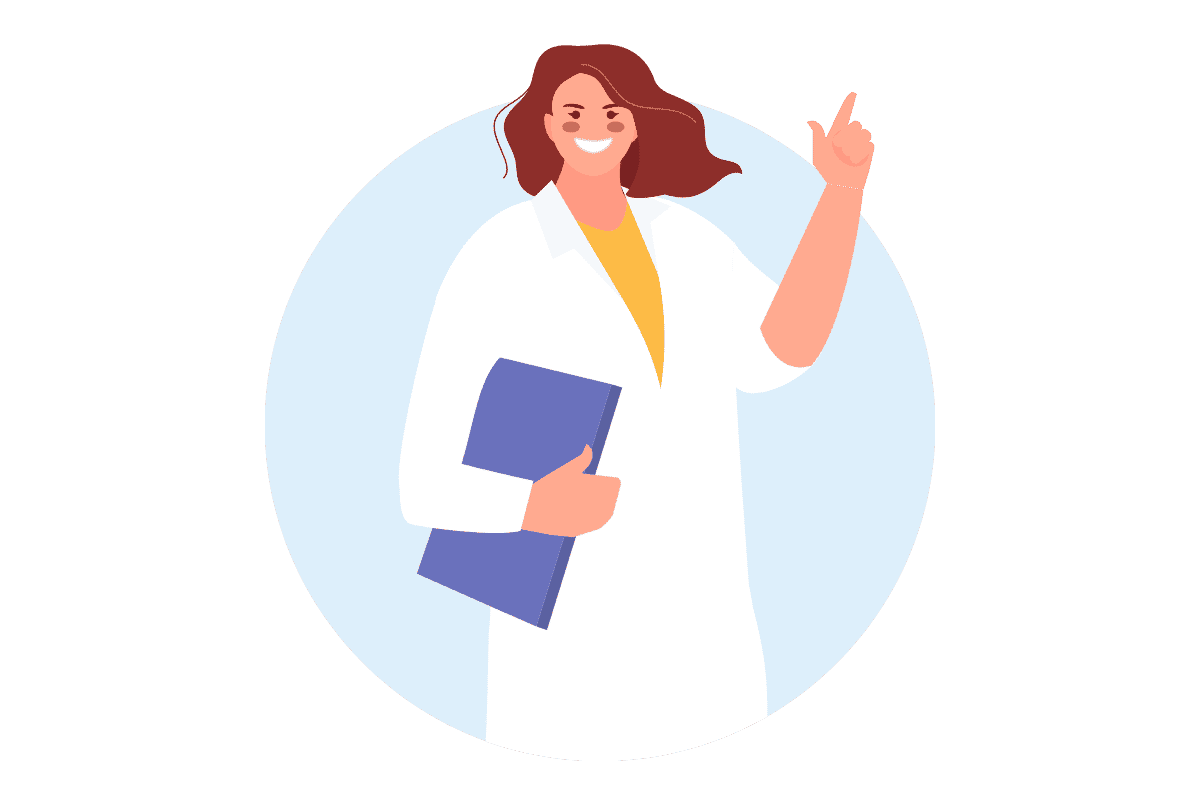 Can I try before subscribing?
Of course! You can try the app for free for a week. You just have to download the Clint app on your smartphone or tablet, on both Android and Apple devices.
After a week, the app is automatically blocked and will offer you to subscribe.
Can I play offline?
Of course, you can play with all the Clint games without Internet.
You only need Internet to update the app and discover new games and features!
Is my personal data safe?
Yes, it is very important to us. We keep everything very safe. Your data remains with us and is only used internally. You can read here our Terms of Use. We use, anonymously, game scores for each game to adapt their levels of difficulty and create stimulating games.
How many profiles can I create?
If you have 2 or more people want to use the games, you can create up to 3 profiles but you can also use this opportunity to discover our 2-player games!
What's good with the Clint app is that each profile has their own statistics inside the app. Follow your own evolution and get info on tha games you played, the levels you selected, the time you spent…
If you want to create more profiles, fill out this request form to know more about our offers for professional use such as institutions, for an unlimited amount of profile creation.
Are you there if I need help?
Always! Our customer service is here to help you. You can send us an email at [email protected], and if you need technical assistance you can schedule a meeting with us and we will call you!
TRY CLINT FOR FREE
FOR 1 WEEK