N°1 EDUCATIONAL APPS FOR KIDS

For 5 to 10 year olds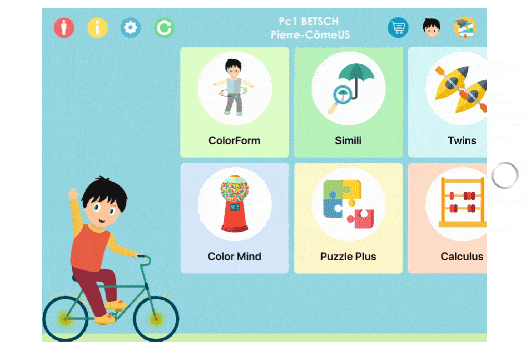 Smart screen time
for your children
Try it for free – 7 days 
BRING OUT THE GENIUS IN YOUR CHILD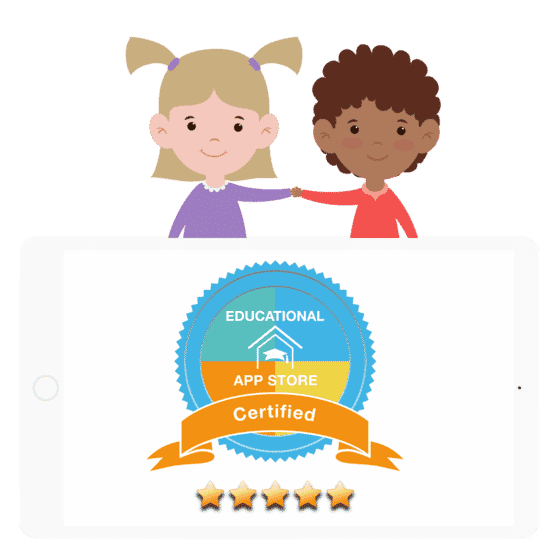 Develop their intelligence
More than 30 games designed to rapidly develop your child's knowledge and allow them to succeed in a world that values education.
These educational games can help children revise their English, mental math and work on their attention in a playful and fun way.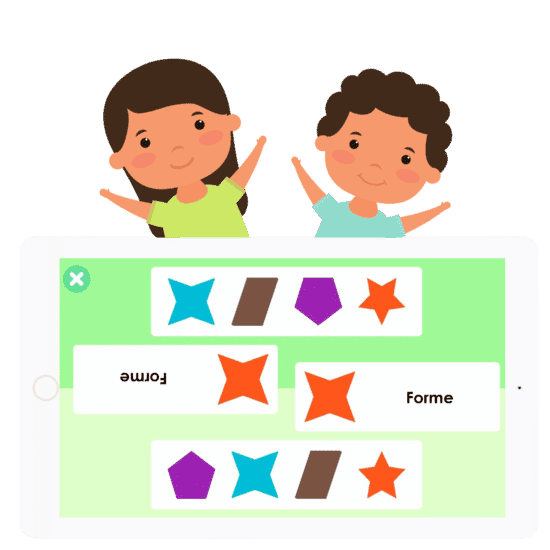 Play together
Your child can play with his siblings and friends. It adds stimulation and will boost their intellectual development.
Research shows that a child's IQ can be increased simply by playing educational games regularly.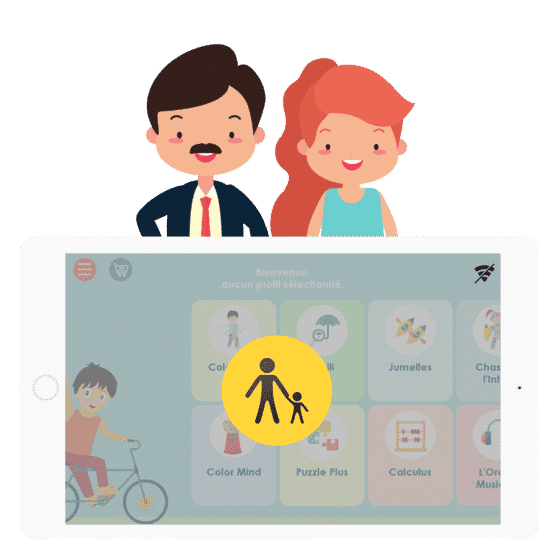 Play safely
The Internet is a parent's nightmare, especially with 5 to 10 year olds.
Which is why we opted for an entirely autonomous program that does not require Internet.
Your child is completely safe.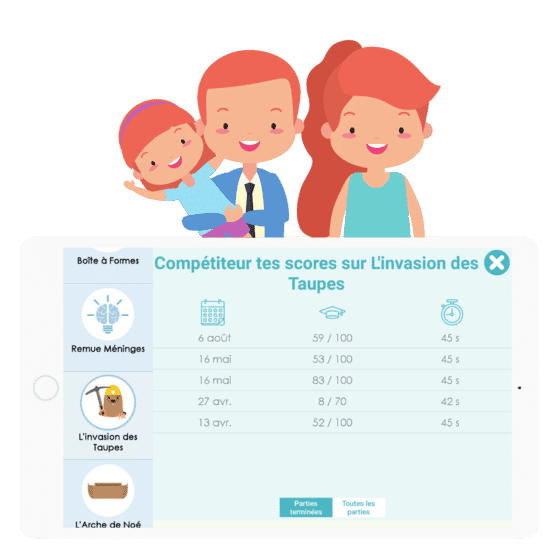 Take part in their learning
You can easily follow your child's evolution and participate in their learning.
Coco's games can help your child's knowledge and intelligence in a fun way.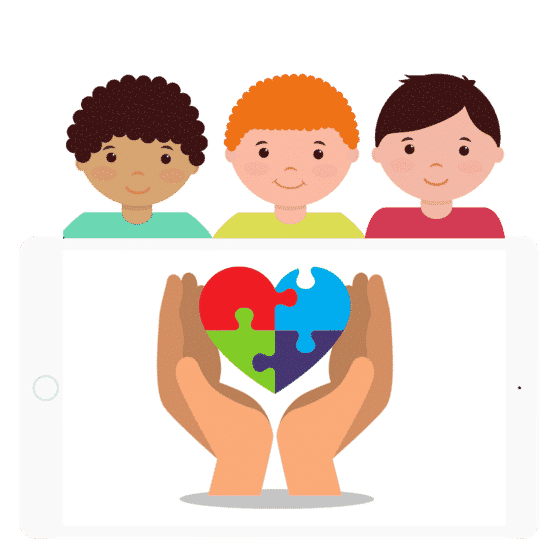 Support all children
The Coco program is also adapted for special need children (dys disorders, autiss…).
Audio descrpition and increasinf levels of difficulty allow your children to evolve at their own pace peacefully.
AN EFFECTIVE SCREEN TIME MANAGER FOR KIDS
Every 15 minutes, the app automatically blocks and suggests an "active break" for the children.  Your kids will dance, move, jump…  they will air their brains!
A new feature to teach children a measured way of using their screen time.
It's better than a parental control!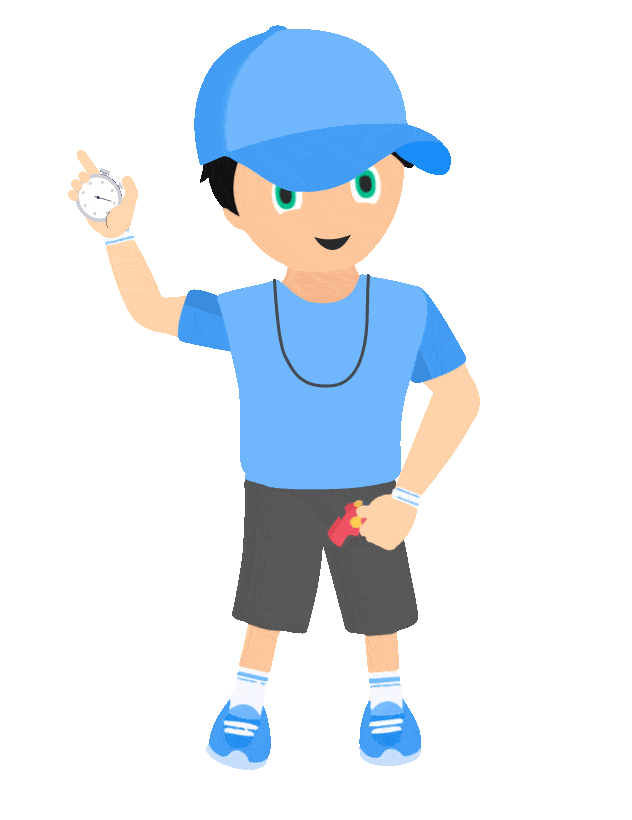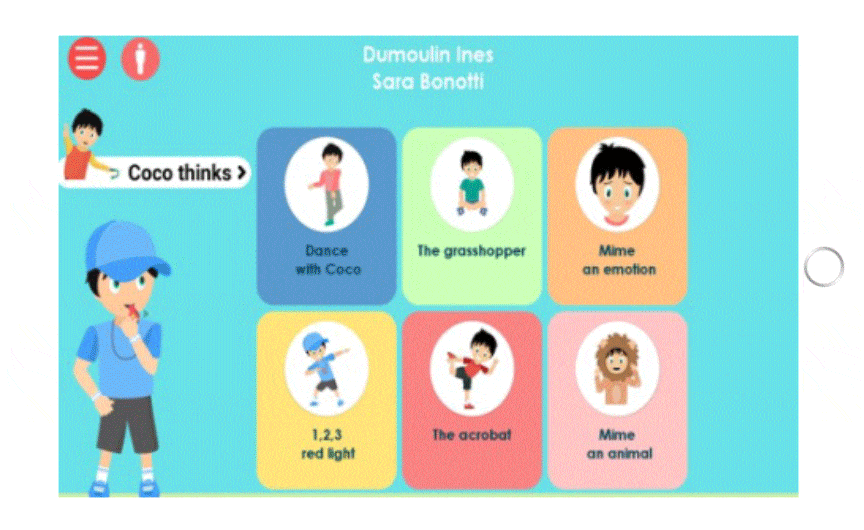 DON'T WAIT ANY LONGER, SUSCRIBE TO COCO!
1 MONTH
Performance Tracking
Monthly updates
Customer support
No automatic renewal
$4,99 USD
3 MONTHS
Performance Tracking
Monthly updates
Customer support
No automatic renewal
$18 USD
1 YEAR COCO
Performance Tracking
Monthly updates
Customer support
No automatic renewal
$44 USD
ETHAN
Coco is great, For example we were coming back from a trip to London and my 6 year old son was able to play on my iPhone on the plane. No need for internet, it's just perfect for parents in any situation … He finds the games great and he learns a lot of things.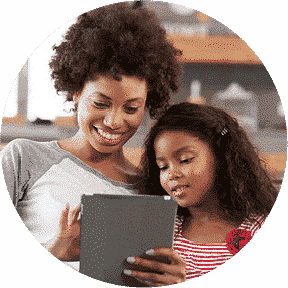 TESS
The educational games are well chosen, they were recommended by the speech therapist who looks after Tess. They work while playing!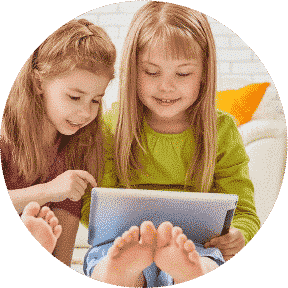 LILY & REBECCA
We spend very good family time thanks to Coco! Lily was spending a lot of time in front of screens, and I couldn't get her away from them. With Coco, games are smarter and teach her plenty of things. She also competes with her older sister, they laugh together and it's great to see!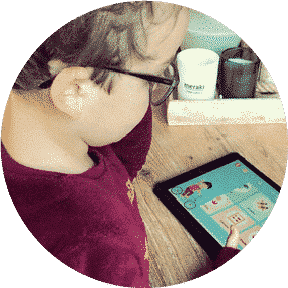 EDEN
Eden loves the Coco application, he played all summer without getting bored!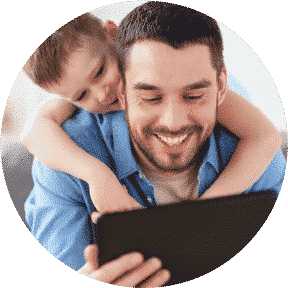 MARK
Mark likes Coco and the games a lot ! First time he agrees to review his classics!
ANTHONY
My son is autistic, and it was very hard to find games suitable for him.We started by playing easy levels, he was very proud of himself as he succeeded and it was a great victory!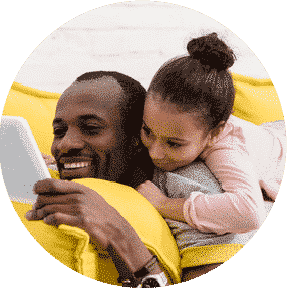 MIA
My daughter loves girly activities, and with Coco, she wants to play with me. The screen that splits in half is a great option, we can play together with the 2-player games! It's like a ritual for us, we even decide on who cleans the table with simple arithmetic games!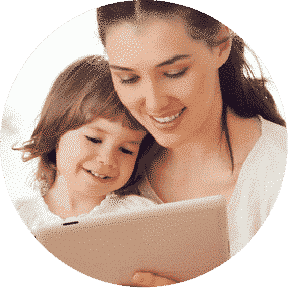 LEONOR
We discovered Coco on the train, and it lasted much longer than just a train ride… Leonor often asks us to play with Coco, and as the games are great we allow her. Thanks for the updates!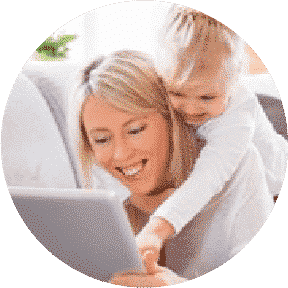 CHARLIE
Great! Finally an intelligent games on tablet for our kids! They compete on Coco and develop both their attention span and memory.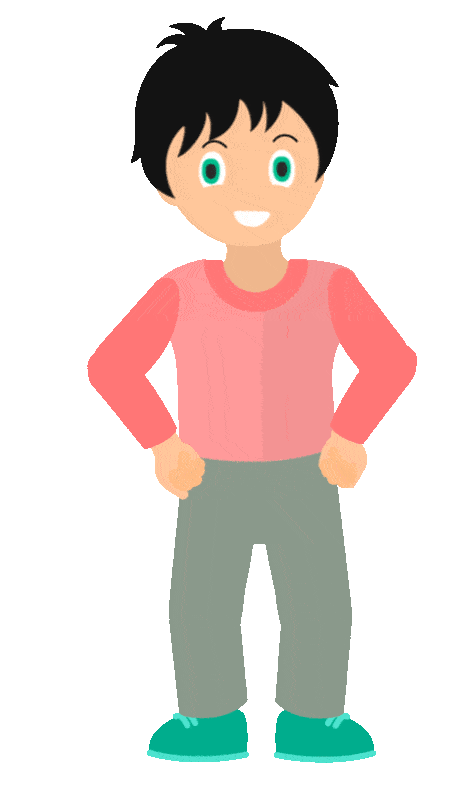 Can I try it before subscribing?
Of course! You can try the app for free for a week. You just have to download the Coco app on your smartphone or tablet, on both Android and Apple devices. After a week, the app is automatically blocked and will offer you to subscribe.  Click here to see the different subscription plans for
our educational program, Coco
.
Are you there if I need any help?
Always! Our customer service is here to help you. You can send us an email at
[email protected]
, and if you need technical assistance you can
schedule a meeting
with us and we will call you!
Is my personal data safe?
Yes, yes and yes! It is very important to us. We keep everything very safe. Your data remains with us and will never be sold or given to anybody. We use, anonymously, game scores for each game to adapt their levels of difficulty and create stimulating educational games!
I am afraid my child will spend too much on his tablet, what can I do?
You read our minds! It is exactly why we developed the "Coco's sport break" feature. After 15 minutes of game time, Coco will urge your child to take a break from screens and do different physical exercises with Coco.
You will see, he will forget all about the screen and do some sport, unwind before getting back to Coco's educational games.
On the "Coco moves" mode, you can hide games that would put your child in difficulty, by pressing the game icon for a long time.
How many profiles can I create?
If you have 2 or more children, you can create up to 3 profiles but you can also use this opportunity to make them discover our 2-player games!
If you want to create more profiles, fill out this request form to know more about our offers for professional use such as institutions.
Can we play offline?
Of course, you can play with all the Coco games without Internet. It's realy practical whenever you are travelling.
You only need Internet to update the app and discover new games and features!
Is the Coco program adapted for special needs children?
Yes again! Coco is perfectly adapted for special need children. We follow everyday children with autism, children with learning or developmental disorder such as dyslexia, dysphasia, dyspraxia or with other cognitive disorder.
Each game has 3 levels of difficulty to allow the children to progress at their own pace.