STIMULATION AND COGNITIVE REHABILITATION SOFTWARE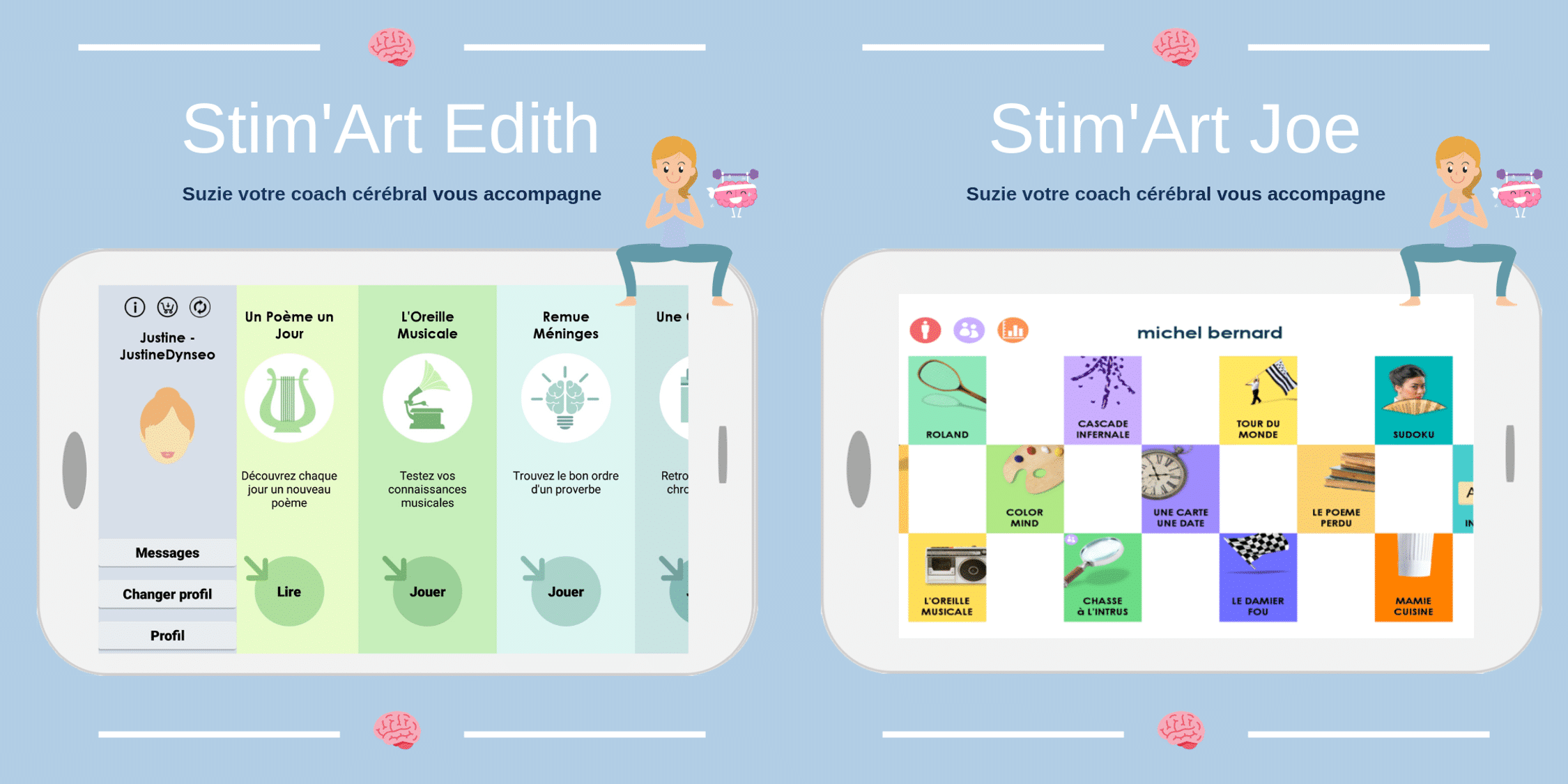 If you are a therapist, a geriatrician, a psychologist, a psychomotor or an occupational therapist, you might be interested in …
– Our cognitive tests to identify and diagnose disorders
– Our fostering and cognitive rehabilitation software, so you can practice with your patients or prescribe exercises to do at home in an accommodating way. In this way, their rehabilitation is more interactive.
ASSETS FOR PROFESSIONNALS & PATIENTS
With its innovative software, DYNSEO offers healthcare professionals a tool enabling them to:
– Offer their patients custom tailored tools to their skills, abilities, and needs
– Follow the evolution and improvement of their patients remotely without fear or concern, and thus allowing them to adapt their training sessions.
– Take part in clinical research for the development of medical standards
– Strengthen their relationship with their patients, who know they are being followed by professionals and supported, even remotely.
– Help their patients take control of their own cognitive rehabilitation through innovative programs.
TAILOR-MADE SOFTWARE FOR YOU
Beyond the programs already developed on the Stim'Art program, we offer you the opportunity to introduce tailored solutions to meet the specific needs of your patients.
We support your work in designing custom programs that can be adapted to your real-life needs, with appropriate levels of difficulty. You will be able to :
–  select the cognitive stimulation games,
– choose each games' settings (level of difficulty, rules of the game, …),
– define the type of workout for each patient on the tablet  or via the web platform
– monitor each patients' evolution in the course of therapy.