Brain games app on smartphone and tablet
The Clint program is a brain games app for adults.
With Clint, train your memory, your attentiveness, your concentration, mental agility and your well-being in everyday life.
Through playful and cultural brain teasers, brain training is always a pleasure! A Monitoring Platform will allow you to track your progress and set new goals. Each brain game was developed in partnership with adults and seniors, as well as health professionals, to ensure that all cognitive functions such as working and visuospatial memory, speed, etc. are well stimulated. The program aims to improve intellectual performance, cognitive autonomy and improve  the quality of life.
Thus, the goal is to challenge, learn and stimulate while playing fun brain games.
A brain games program adapted for each culture
Three versions are now available for Stim'Art Clint :



More than 22 brain games to train your memory
The brain training app Clint already has 22 games for the brain and is updated every month with new games and content. Memory games are a mix of cultural games (general knowledge quiz, timelines of events, literature…) and brain teasers that test reflexes, focus and attentiveness.

Focus on some fun brain games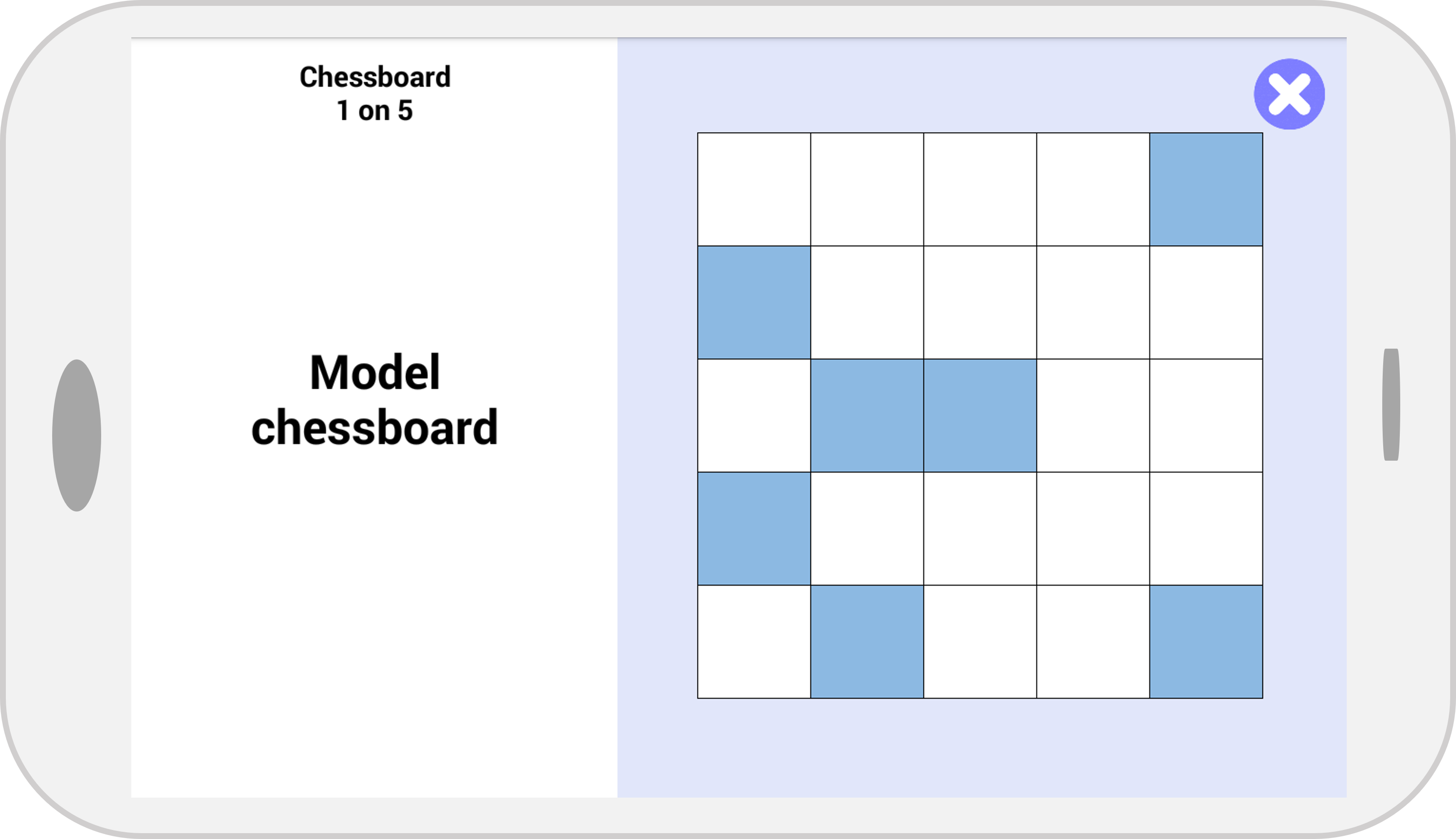 Crazy Chessboard
The Crazy Chessboard is a game where you have colorful boxes, that disappear and you must remember where they were. This fun brain game uses the working memory , spatial memory, attention and concentration.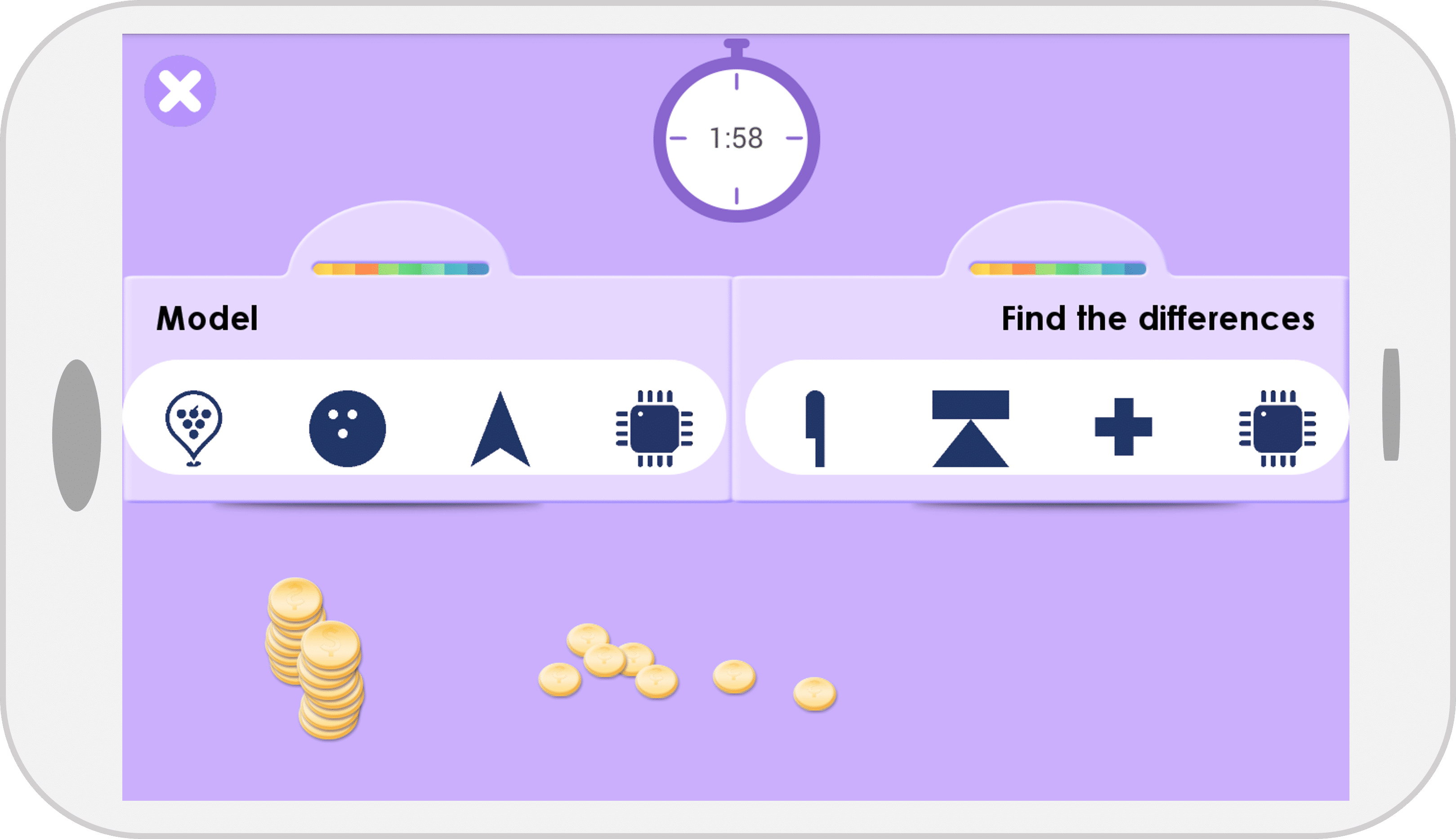 Crazy Waterfall
Crazy Waterfall is a game for the brain where you have symbols on each side, and you must check the differences. Be careful, the more difficult the level is, the quicker the, the symbols scroll down ! This brain teaser trains attention control and concentration.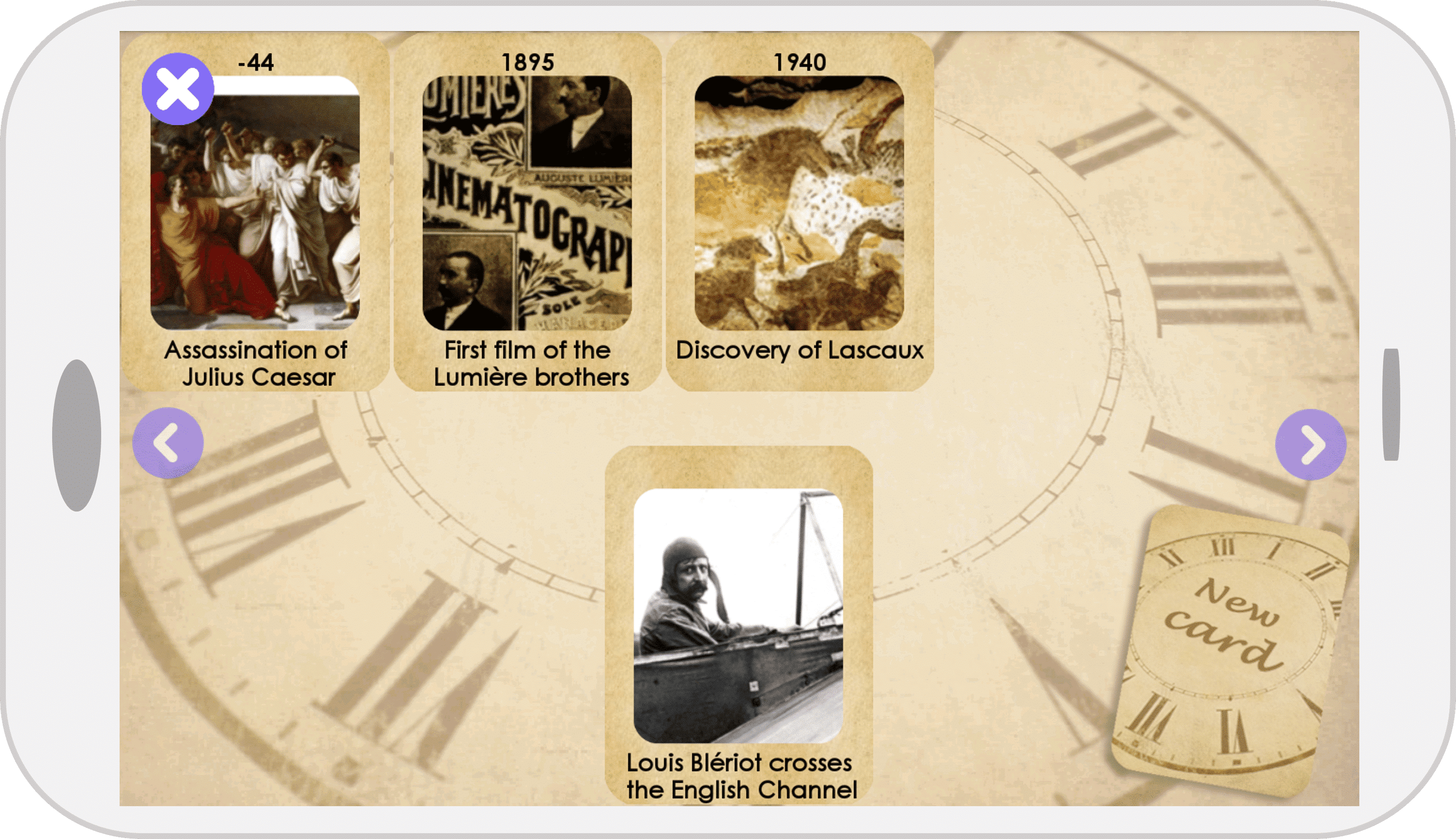 A Card A Date
A card a date is one of our brain games where you have to put back in chronological order famous events. Several categories exist: American Presidents, Inventions, History, Science or Persons.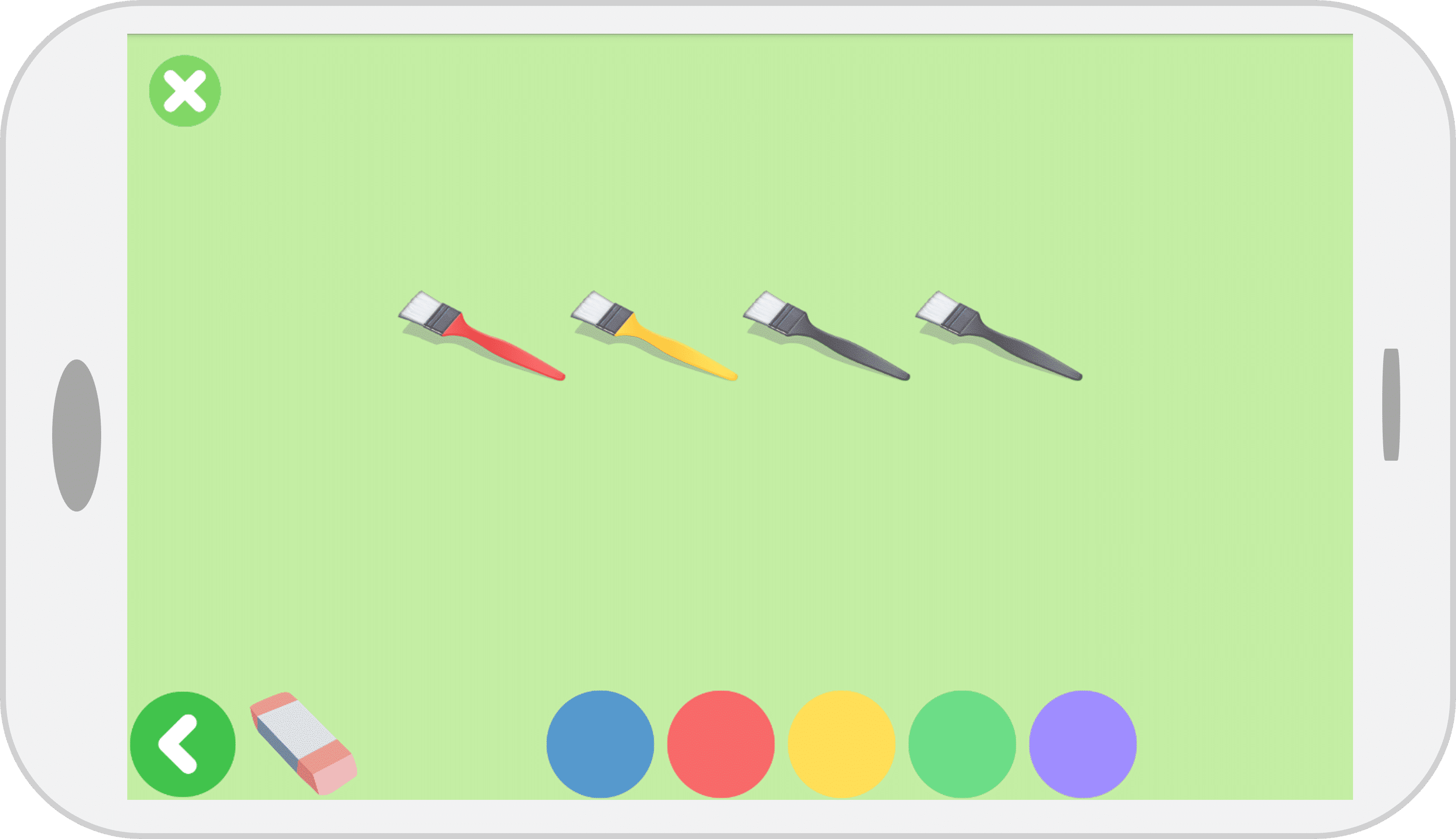 ColorMind
ColorMind is a game for the brain where you have to memorize combinations of colours before they disappear. This brain training game challenges working memory, attentiveness, concentration and your ability to set up strategies.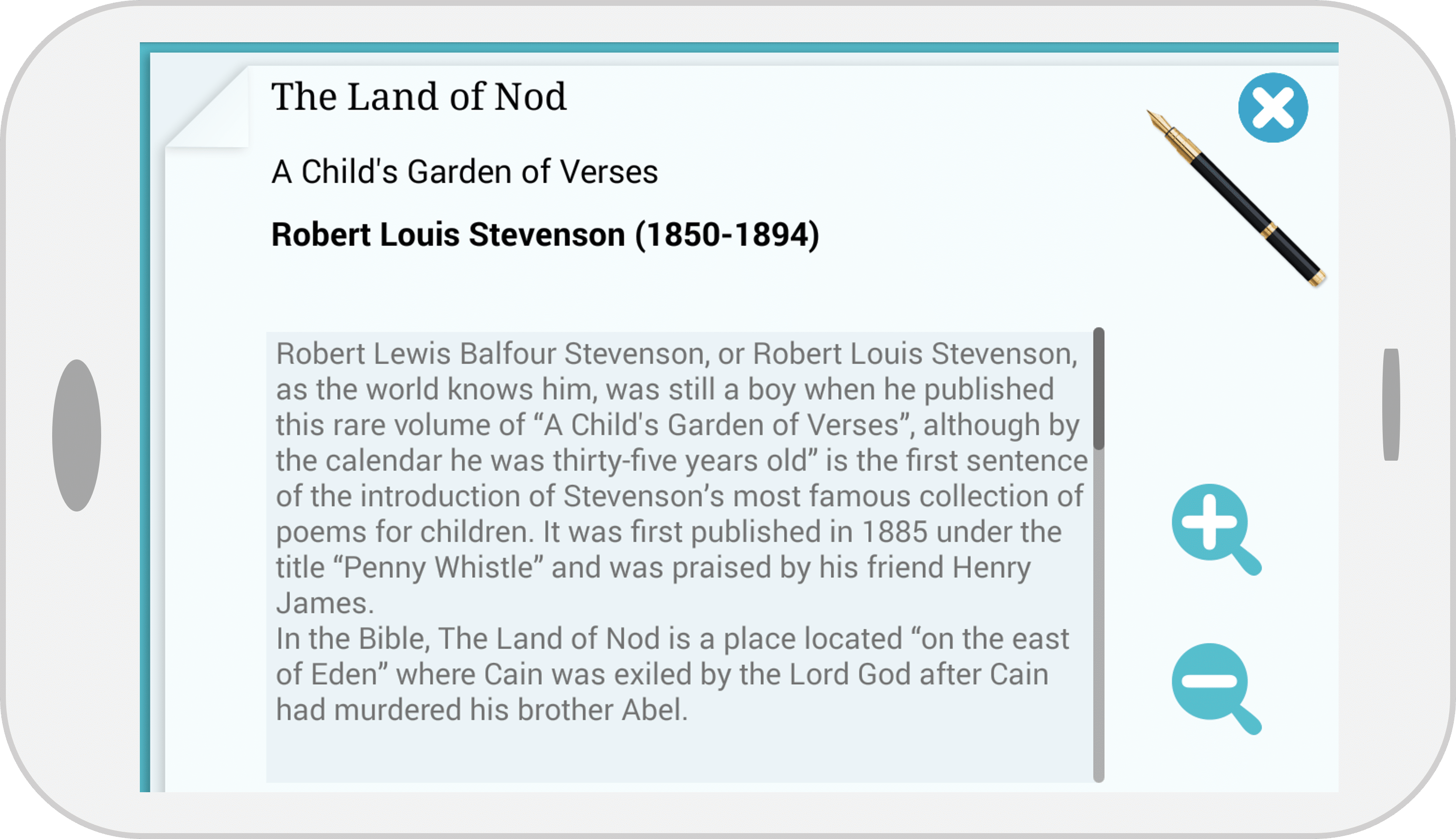 A Text A Day
A text a day As reading a text from the English literature is as much work as any other brain teaser, this gmaeprovides you every day with a new text along with a commentary.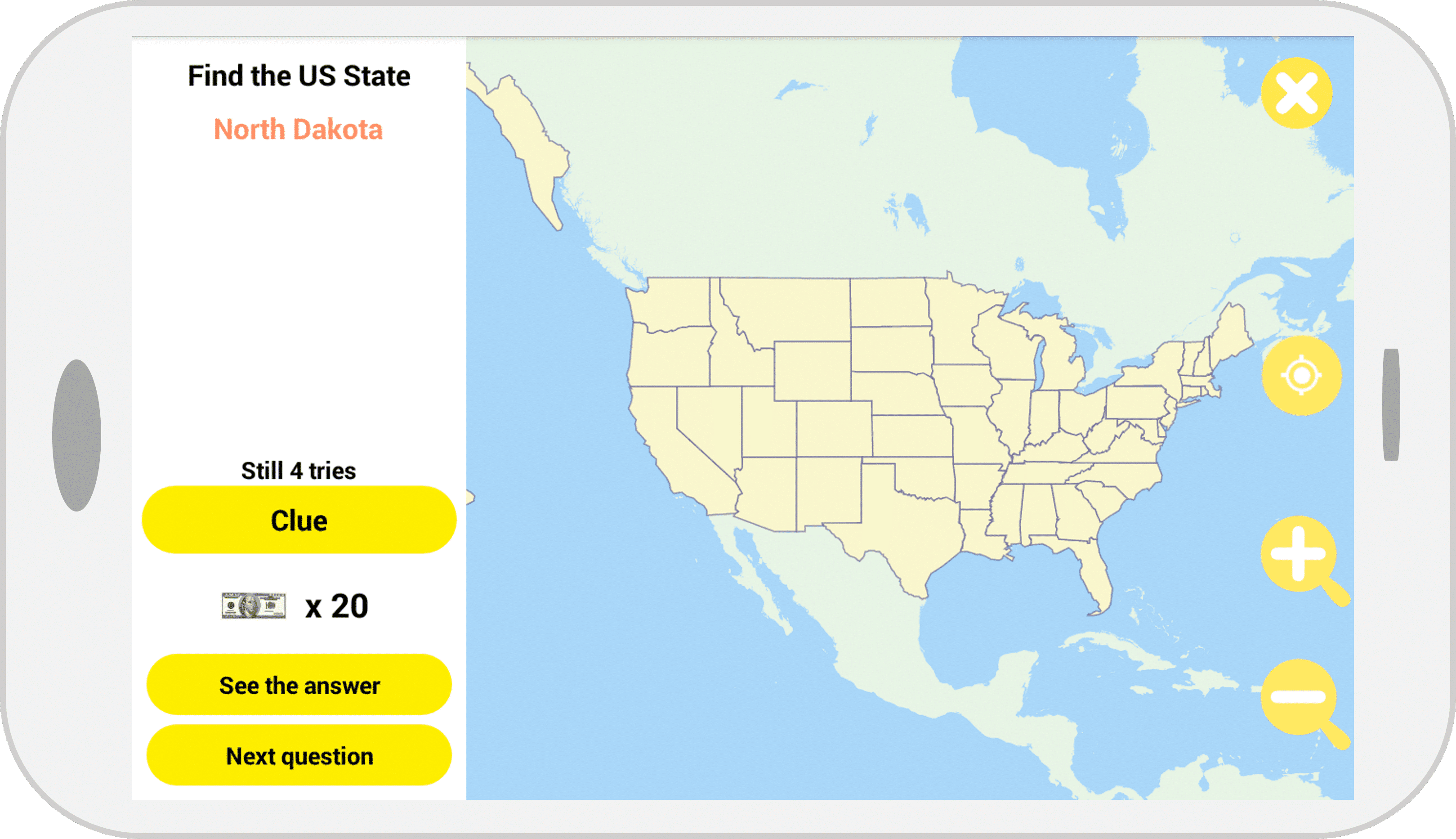 Geo US
Find the locations on the map. In case of need, use the clues. If you don't know the answer, skip to the next question. Do you will be able to find all the US states?
Multiplayer games to play with your family and friends
Indeed, two is better than one so the Clint program will seduce you! The screen splits into two for some brain games and the fastest player wins !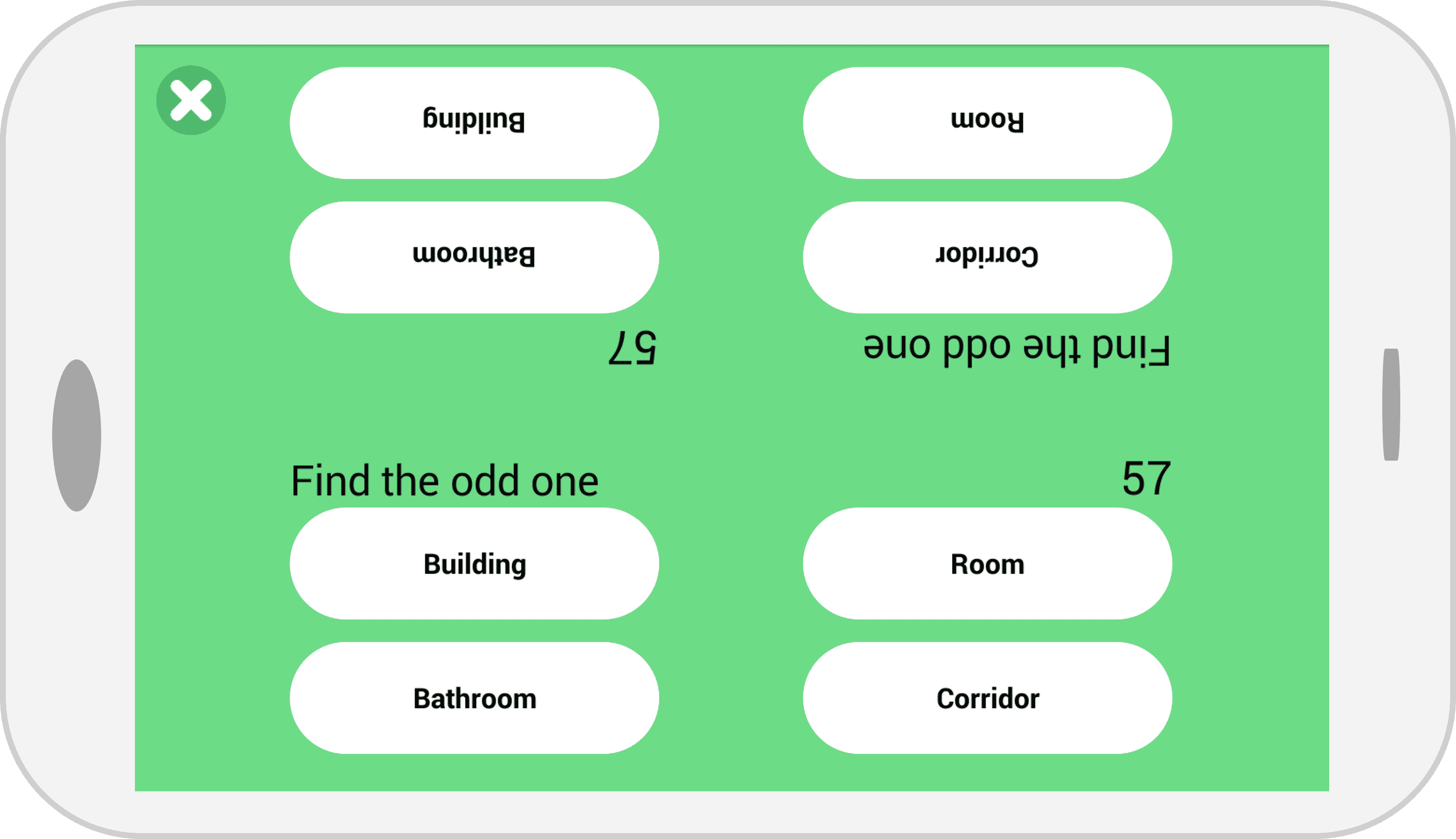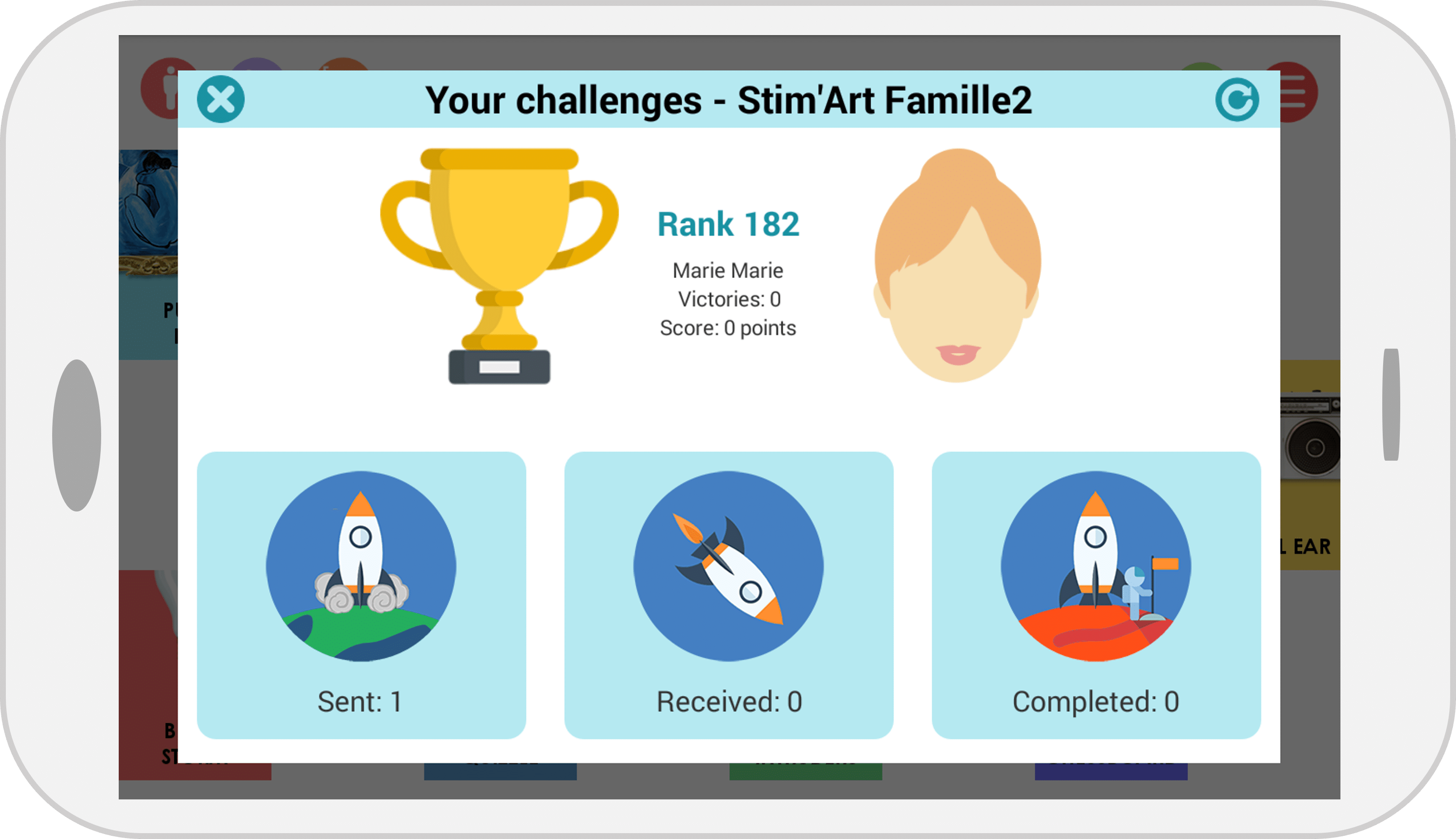 A monitoring platform
These are not just games! Indeed the interest is to be able to measure its performances and to identify its weaknesses. Within the app, you have access to a simplified part of you results: levels of difficulty, favorite games, success rate, number of games played but also… cognitive functions worked for each game.

What follow your progress in everyday life and build a brain games program according to your needs.
You will have all your statistics and analysis on your onlince monitoring platform, where you can access your success rates, your favorite games, the evolution of your results over time, but also the evolution of you well-being.
So much information that can be useful to you to train daily on our program of memory games, Stim'Art Clint.
Clinical Study
A clinical study "Adoption and Use of a Mobile Health Application in Older Adults for Cognitive Stimulation" – Study conducted by Mobin YASINI and Guillaume MARCHAND – on the adoption and use of the Stim'Art cognitive stimulation program for seniors for a duration of 6 months alongside 15 seniors aged 79 to 88 years has demonstrated the following: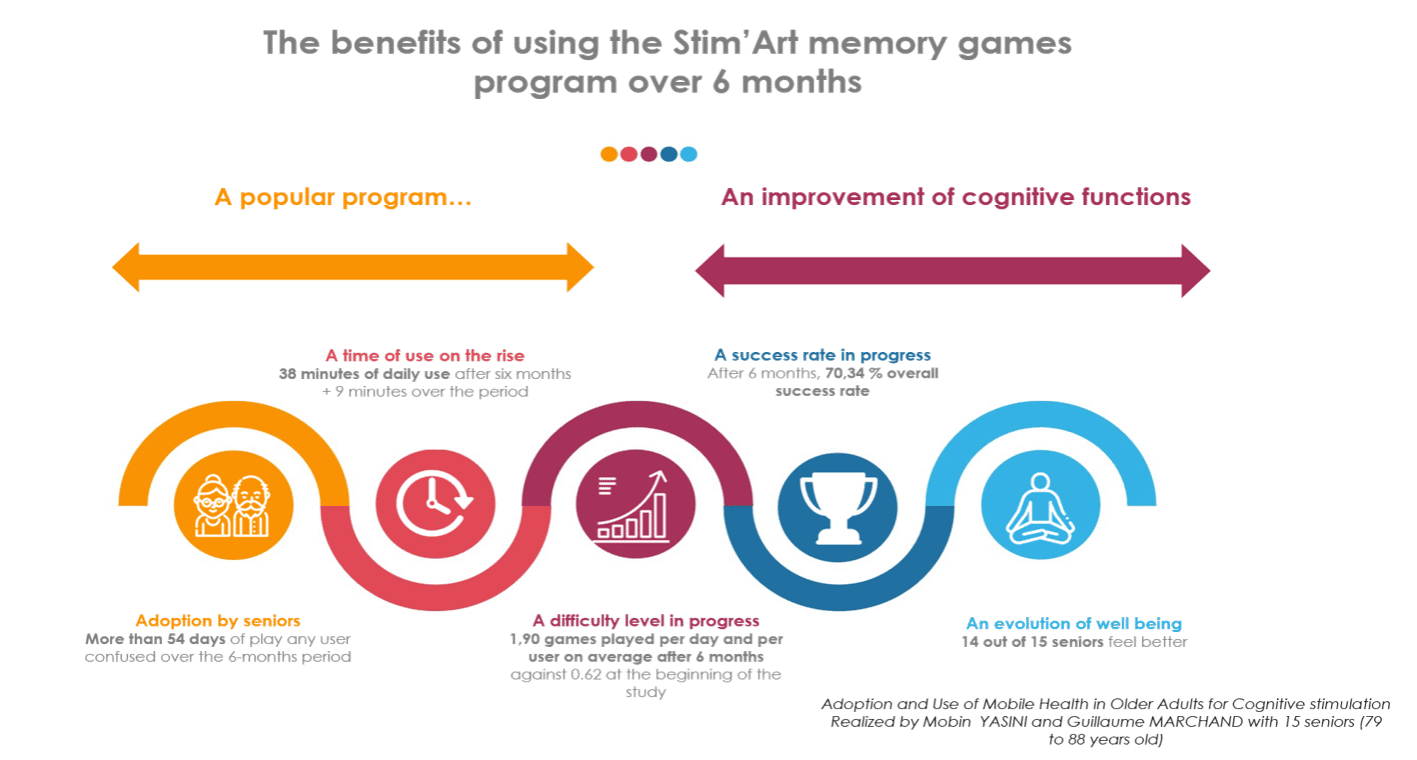 A complete adoption by seniors. More than 54 days of play per user over the 6-months period
An increasing time of use. 38 minutes of daily use per user after six months
A difficulty level in progress. 1.90 average played games per day and per user after 6 months (in level "difficult")
A success rate in progress. 70.84% overall success rate after 6 month.
An evolution of well-being. 14 out of 15 seniors feel better

The benefits of these brain games

A complete program in terms of brain training , updated monthly

 A monitoring platform allows to monitor highlights weaknesses as well as progress

The program is under clinical validation 

 The interface is simple and intuitive

Our games for the brain run without wifi

The tablet apps offer simultaneous play for two players
Clinical validation 
Clint, the more difficult version is already labeled MedAppCare
In Clint you'll find the same games than in the Scarlett program, but they are more difficult.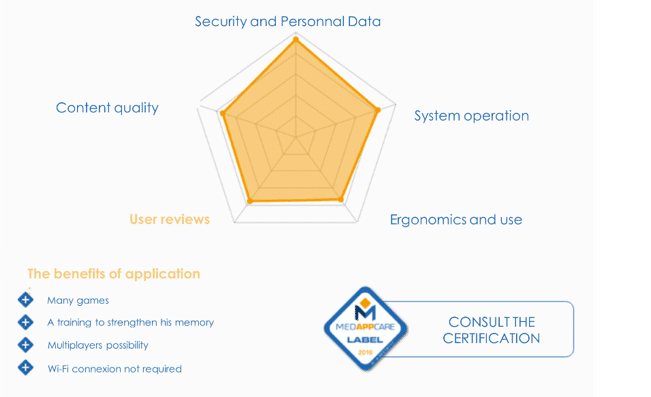 Clinical Validation
CLINT is present in the health booth of Ag2r La mondiale, a leading insurance company, which presents the applications that have been evaluated and validated by MedAppCare and recognized as performing, reliable and safe. More than 70 evaluated criteria
CLINT is present in the health booth of Ag2r La mondiale, a leading insurance company, which presents the applications that have been evaluated and validated by MedAppCare and recognized as performing, reliable and safe.
More than 70 evaluated criteria
Download and test for free Clint, our brain games app
You can test for free this brain games apps on your tablet / touch pad or smartphone.
Subscribe for only
18 $ US for 3 months or 58 $ US for the year!
Clint 3 months for 18 $ US

Clint 1 year for 58 $ US