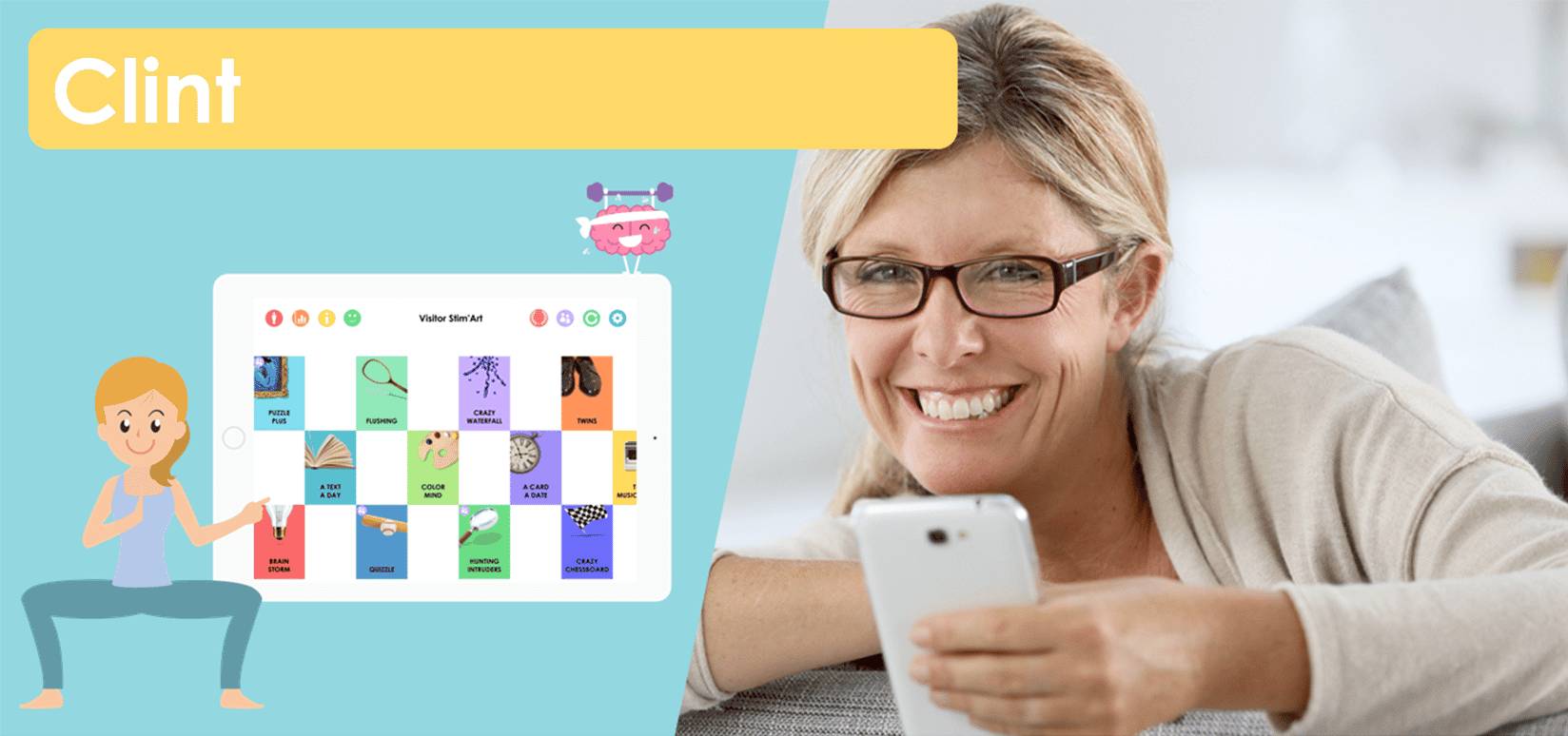 A brain training program, using fun and cultural games. This program has been labeled MedAppCare, and a 6-month scientific study has shown very positive results.
Increasing levels to progress at your own pace and set new goals.
You can follow your progress performance within the application, or you will be accompanied each Monday by Suzie, your brain coach.
Challenge your friends or a member of the community!
The games will be updated regularly, and new activities will be offered.
Available on smartphone or tablet, Clint works without internet. Ideal to take with you!
THE CLINT PROGRAM IS A BRAIN GAMES APP FOR ADULTS
With Clint, train your memory, your attentiveness, your concentration, your mental agility and your well-being in everyday life.
Through playful and cultural brain teasers, training your brain becomes a pleasure! A monitoring platform allows you to track your progress and set new goals. Each brain game was developed in partnership with adults and seniors, as well as health professionals, to ensure that all cognitive functions such as working and visuospatial memory, speed, etc. are well stimulated. The program aims to improve intellectual performance, cognitive autonomy and improve the quality of life of the user.
Thus, the goal is to challenge, learn and stimulate while playing fun brain games.
A BRAIN GAMES PROGRAM ADAPTED FOR EACH CULTURE 
Three versions are now available for Stim'Art Clint :



MORE THAN 23 BRAIN GAMES TO TRAIN YOUR MEMORY
The brain training app Clint already has 23 games for the brain and is updated every month with new games and new content. Memory games are a mix of cultural games (general knowledge quiz, timelines of events, literature…) and brain teasers that test reflexes, focus and attention.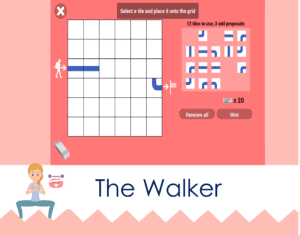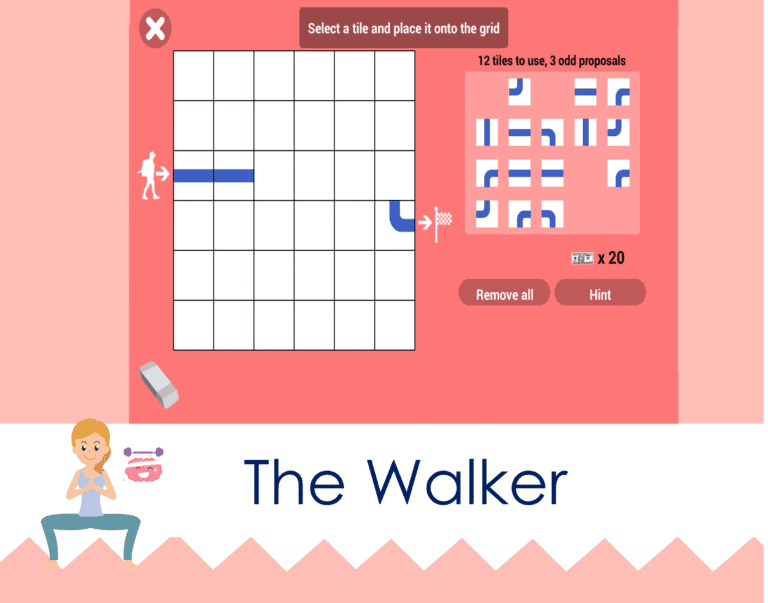 The Walker: You must help the walker find the right path. Be careful, you are provided a lot of pieces, but they are not necessarily useful. With this game, you work on your logic as well as your visuo-spatial functions.

Quizzle: In this game, you test your general knowledge! Answer a great many questions on History, Geography, Cinema, etc. and find the hidden picture. This game triggers your long-term memory!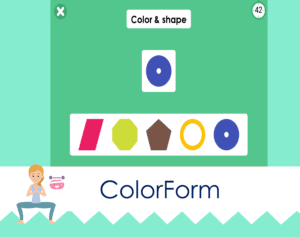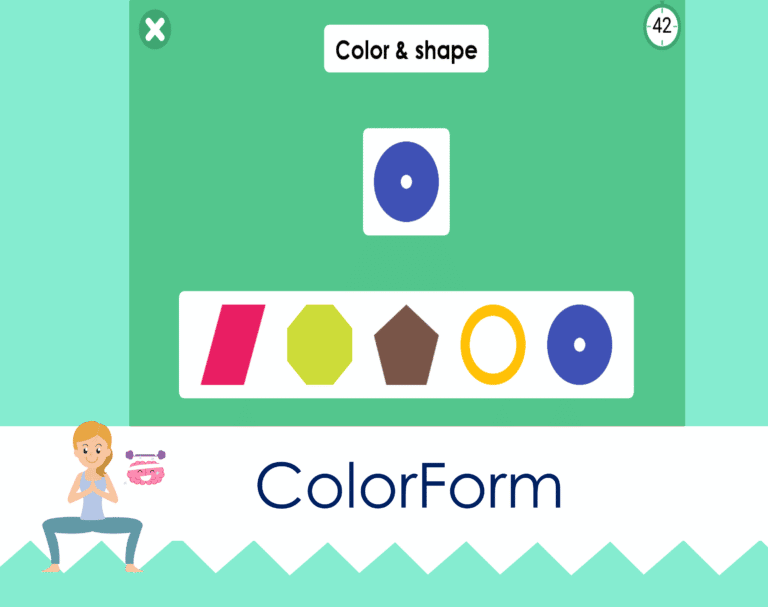 ColorForm: You have to find the same form/color as in the example. This game has a multiplayer mode. It stimulates your focus as well as your visual memory and your visuo-spatial functions.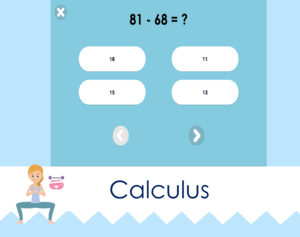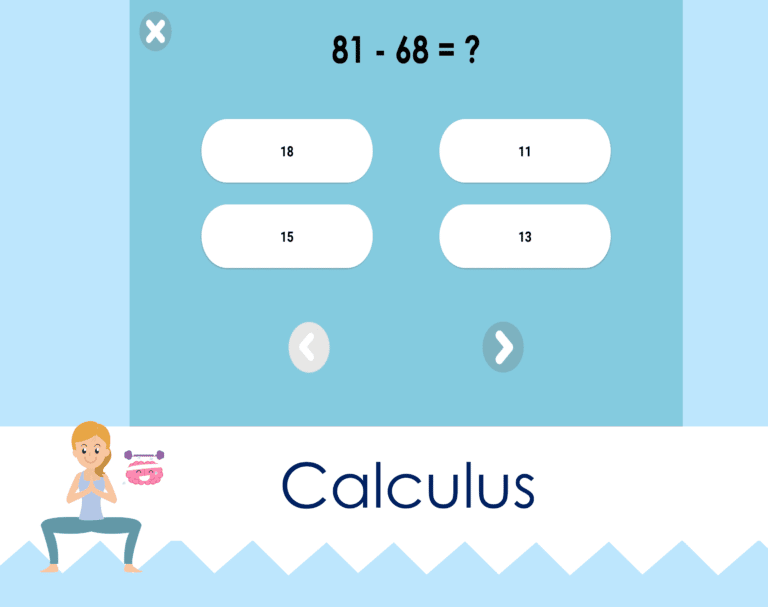 Calculus: It is a mental math game. You can either choose to have multiple choices or you can play the free response mode.
Sudoku : The famous japanese puzzle in which you have to fill the grid with the right numbers. For more fun, you can also play with shapes instead of numbers!
Crazy Waterfall: You have to find the differences between symbols displaying on the screen. With this game, you work on your focus, your executive functions, your speed, and your visuo-spatial functions.
Granny Cook: In this game, the objective is to memorize recipes. It stimulates the semantic memory, the episodic memory, the autobiographical memory as well as the working memory… and indulgence!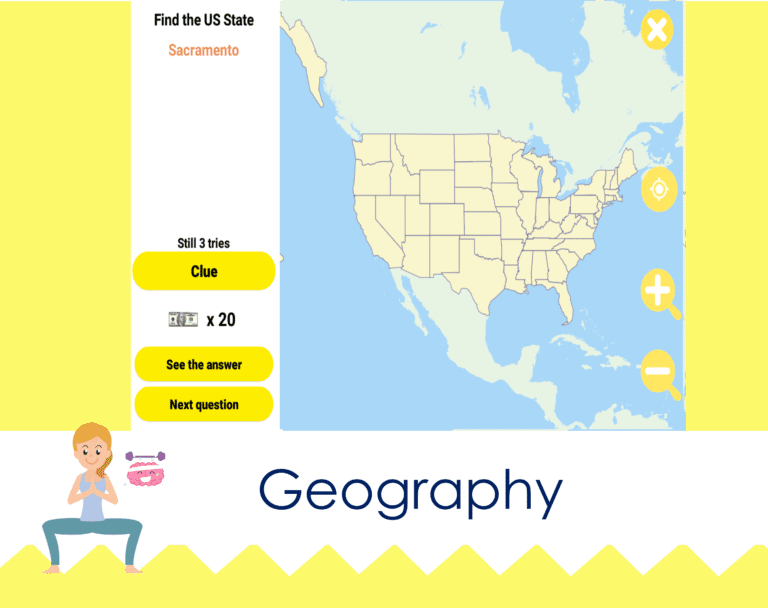 Geography: a game where you have to put the European countries or US States on the map. If you do not know, you can spend your earned coins in order to get clues. So where is the United Kingdom? This game makes semantic memory work, but also visual-spatial identification, visual gnosies and visual memory.
Hunting Intruders: Find the odd one out! This game has a multiplayer mode to play against someone.
DISCOVER STIM'ART CLINT IN VIDEO 
MULTIPLAYER GAMES TO PLAY WITH YOUR FAMILY AND FRIENDS

 
Indeed, two is better than one so we implemented the split-screen mode for some brain games. May the best person win!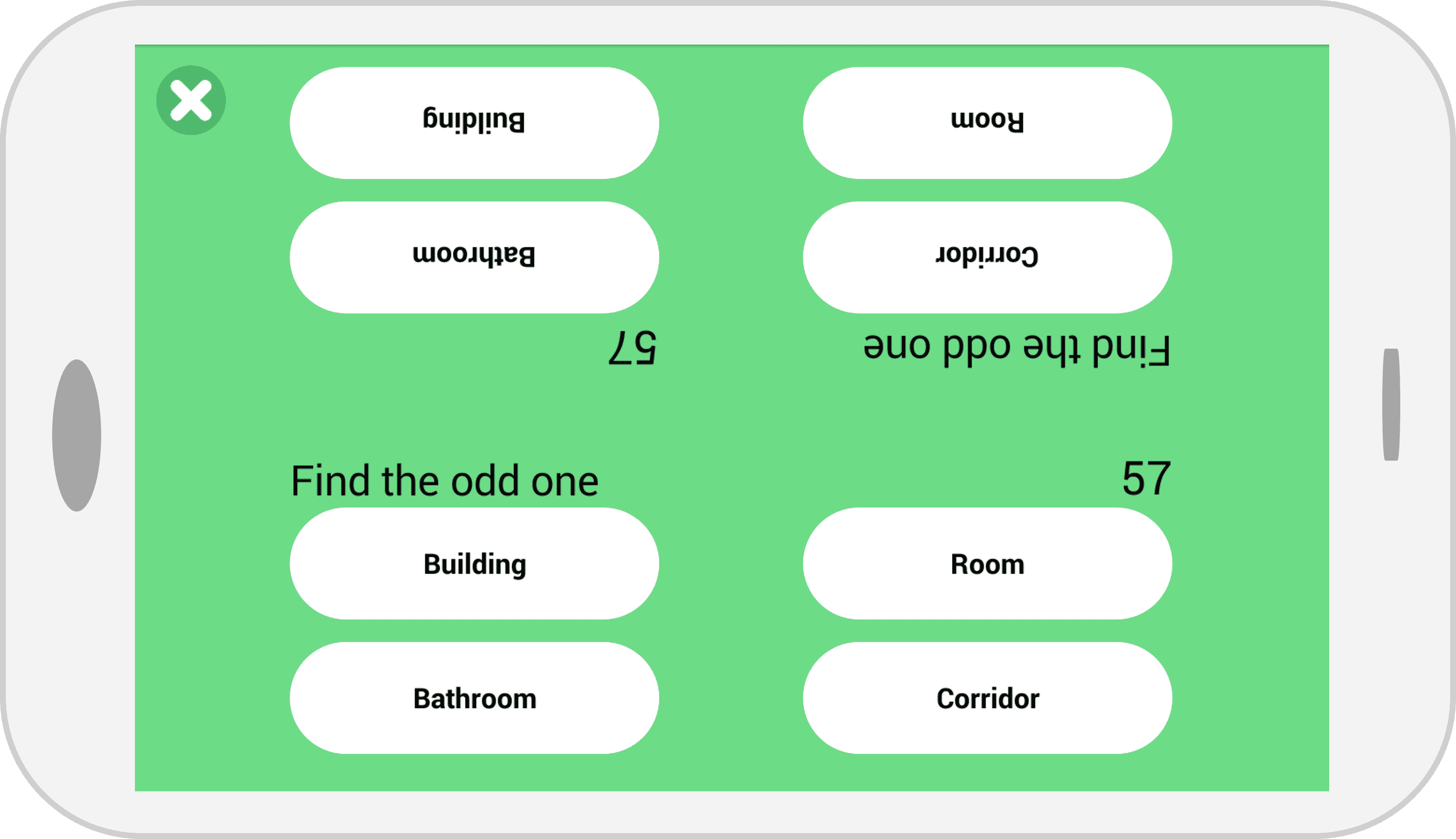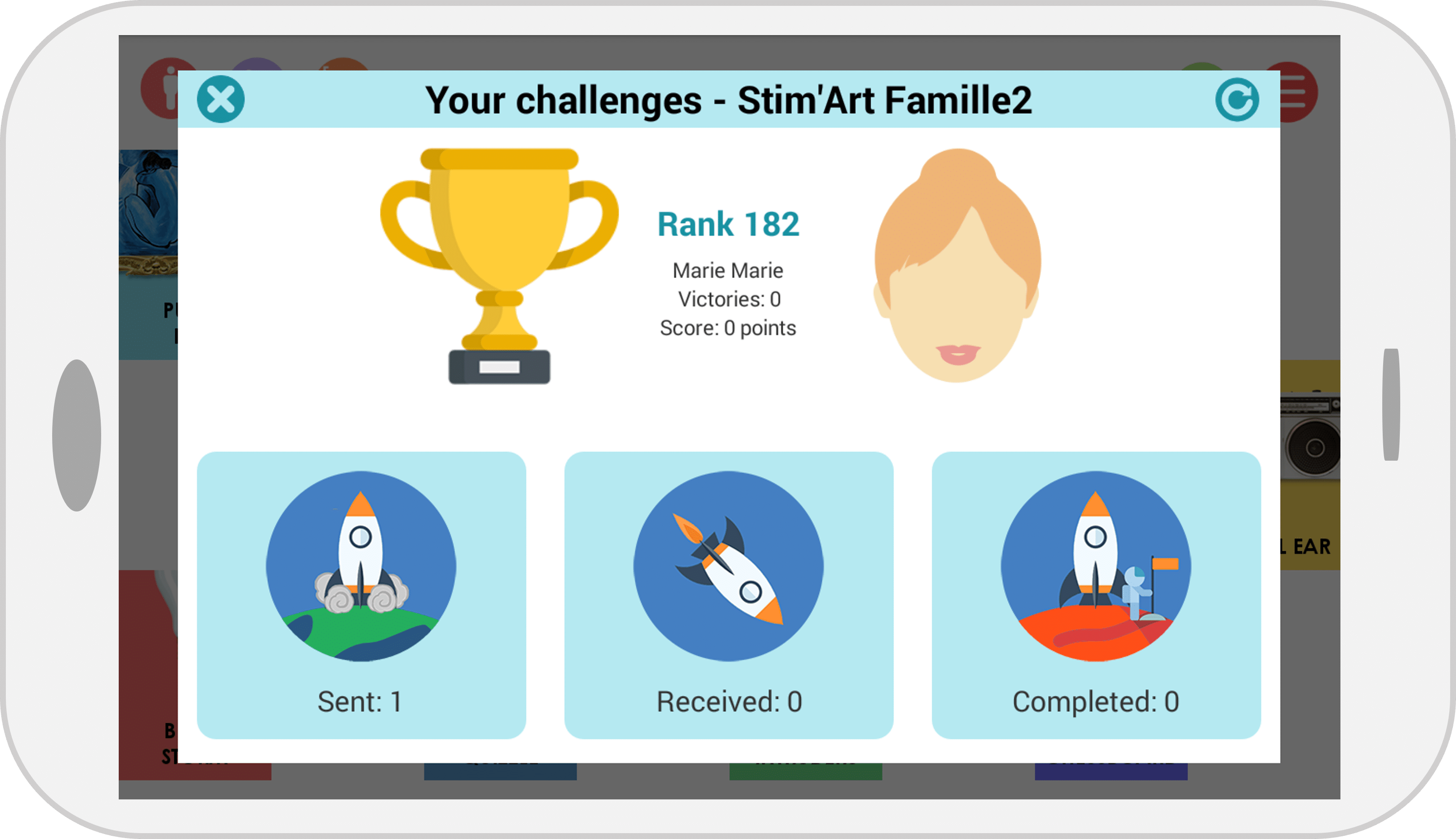 MEET SUZIE, YOUR BRAIN COACH  
These are not just games! Indeed the goal is to be able to measure the performances and to identify possible weaknesses. Within the app, you have access to a simplified part of your results: levels of difficulty, favorite games, success rate, number of games played but also… cognitive functions that were used for each game.
That way, you can follow your progress in everyday life and build a brain games program according to your needs.
You have access to all your statistics and analysis on your online monitoring platform, where you can access your success rates, your favorite games, the evolution of your results over time, but also the evolution of your well-being.
A great deal of information that can be useful to you to train daily on our program of memory games, Stim'Art Clint.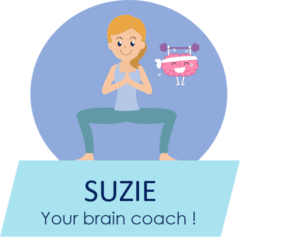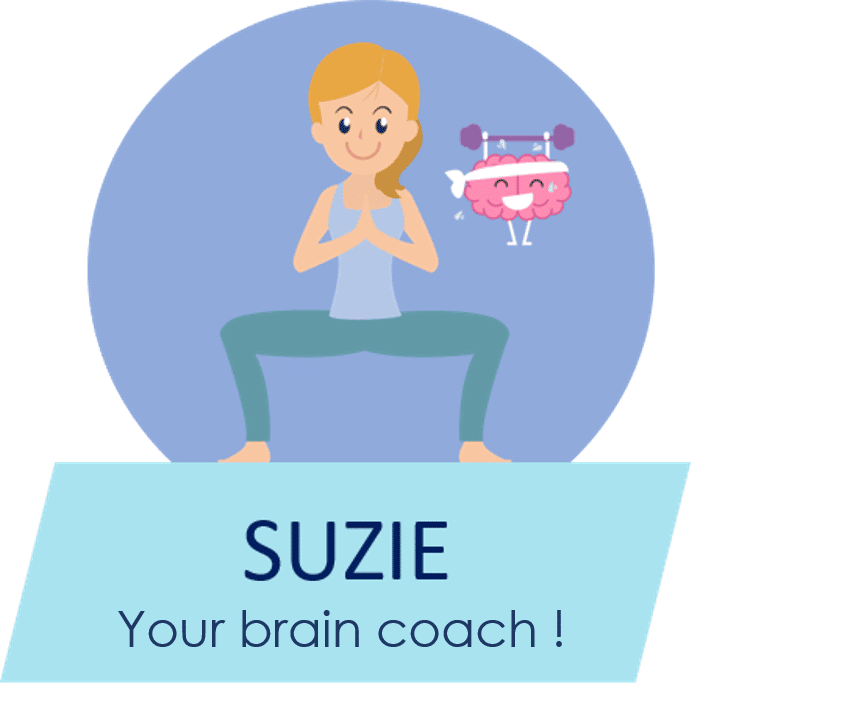 Besides, your brain coach Suzie sends your weekly report every Monday morning and recommends which memory games to use depending on your objectives.

CLINICAL STUDY 
A clinical study "Adoption and Use of a Mobile Health Application in Older Adults for Cognitive Stimulation" conducted by Mobin YASINI and Guillaume MARCHAND – on the adoption and use of the Stim'Art cognitive stimulation program for seniors for a duration of 6 months for 15 seniors aged 79 to 88 years has demonstrated the following:
A complete adoption by seniors. More than 54 days of playing time per user over the 6-month period.
An increasing number of minutes. 38 minutes of daily use per user after six months
A difficulty level on the rise. An average of 1.90 games per day and per user after 6 months played in "difficult" level
A success rate on the rise. 70.84% of overall success rate after 6 months
An evolution of well-being. 14 out of 15 seniors felt better
Subscribe for only
US$18 for 3 months or US$58 for the year!
Clint 3 months for US$18 

Clint 1 year for US$58