SCARLETT,
your memory coach
for seniors
More than 30 games to awaken
and stimulate memory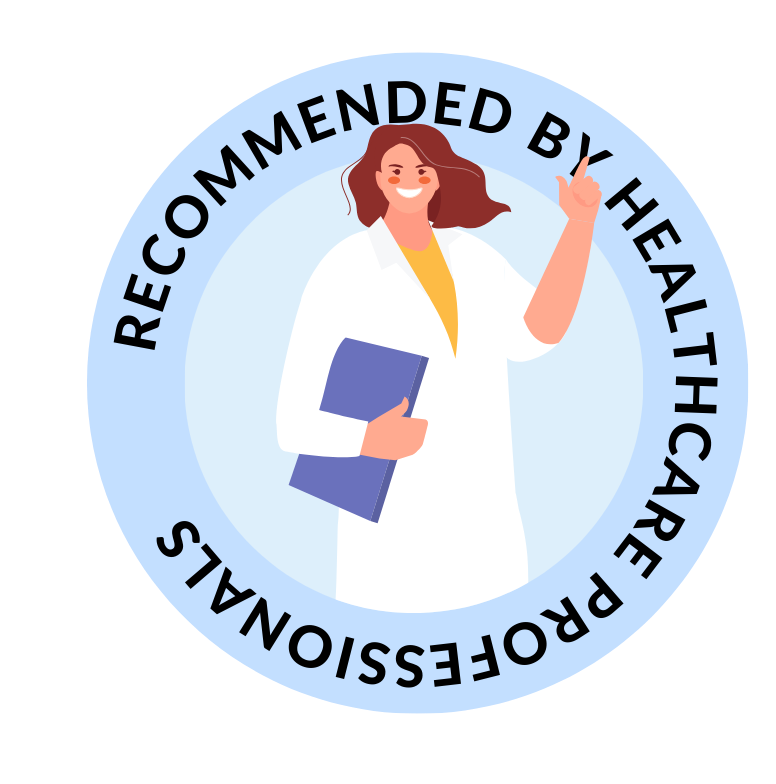 HERE'S WHY HEALTH

PROFESSIONALS RECOMMEND US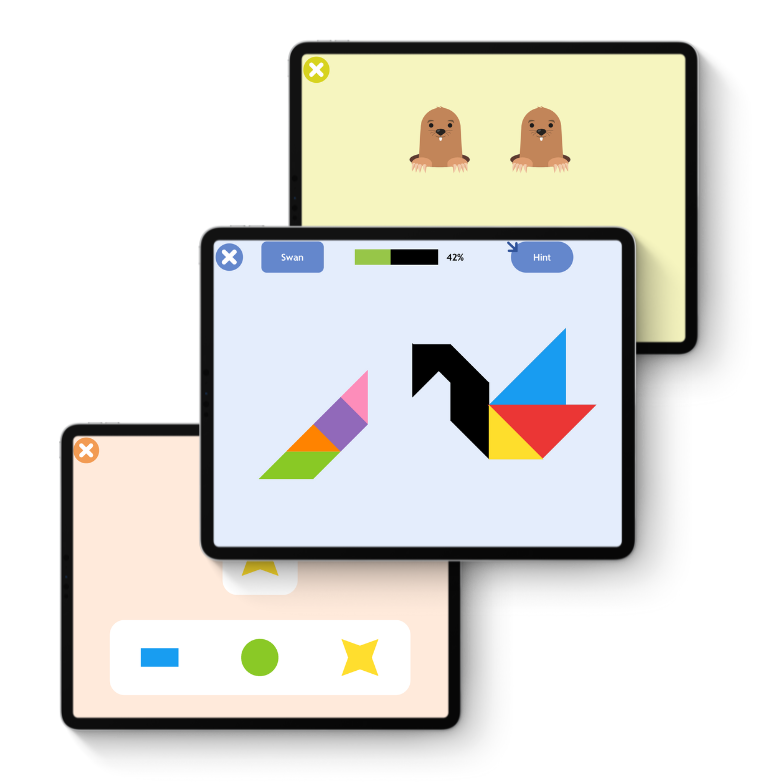 Cognitive stimulation
Explore our memory games program specially designed for seniors suffering from cognitive disorders such as Alzheimer's, Parkinson's and other neurodegenerative diseases. Offer them an entertaining and stimulating experience without frustration.
Join us in supporting the memory and quality of life of your loved ones.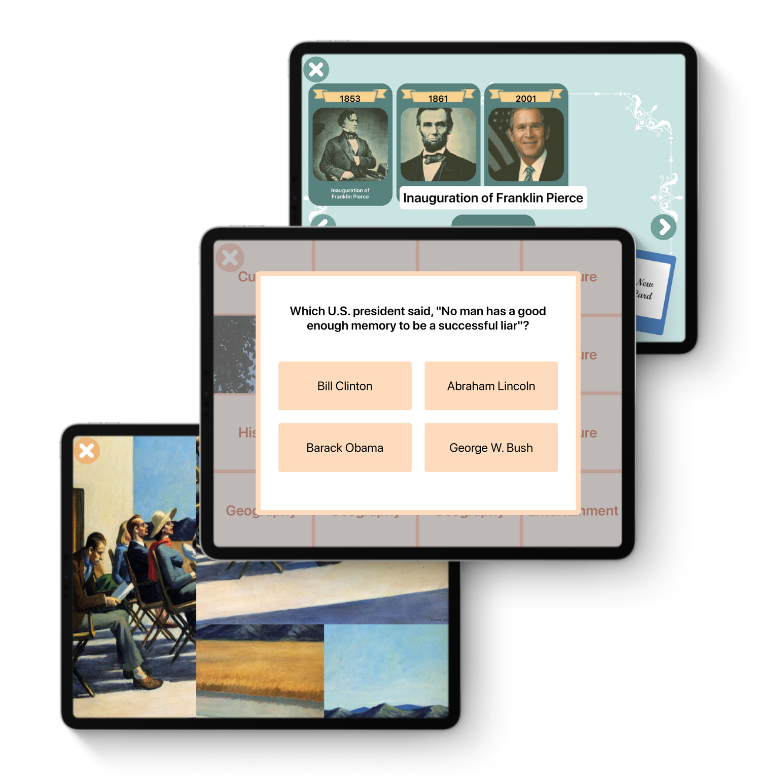 Culture & memories
SCARLETT's wide range of cultural games will help you develop your knowledge, while reviving your memories and strengthening your mental capacities.
These playful activities are specially designed to stimulate memory, encouraging lively and moving discussions about past experiences.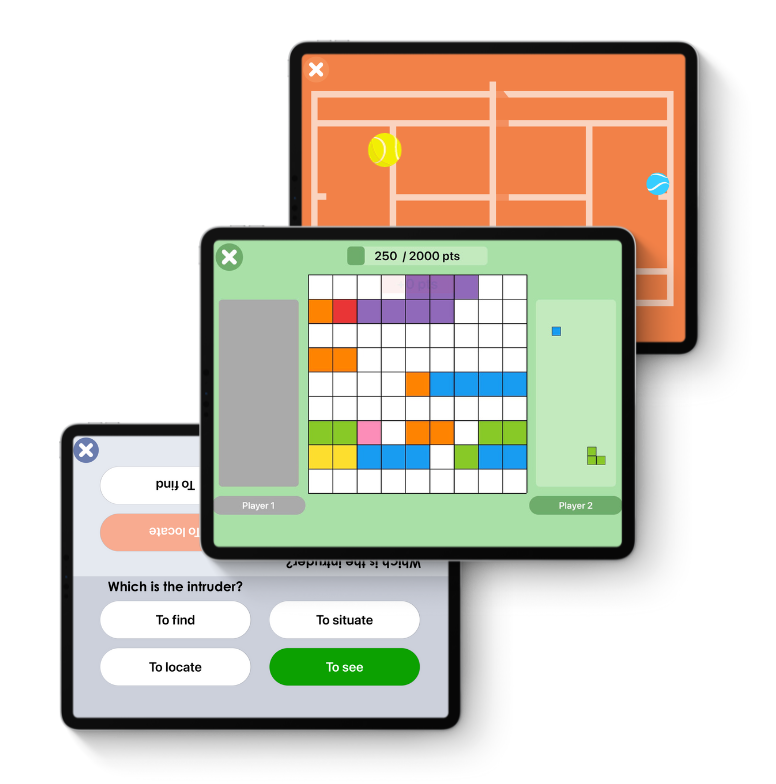 2 player games
These activities for two are an excellent way of communicating, sharing anecdotes and memories. Whether you're playing with a loved one, a home carer or a healthcare professional, these warm moments will strengthen emotional bonds while stimulating intellectual faculties.
Experience the therapeutic and magical power of games!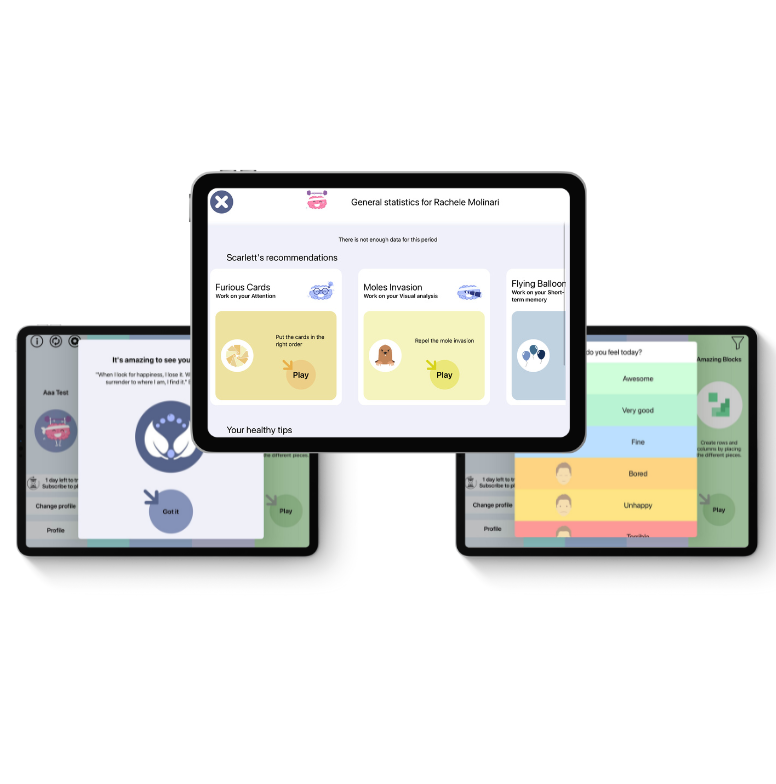 The pleasure of playing
Your coach Scarlett is extremely caring! We want to offer a unique playing experience, without pressure or competition. There's no checking, no scores to beat. Our priority is to offer you carefully adapted games, with several levels of difficulty, to meet every specific need.
The emphasis is on fun, learning and well-being, without any unnecessary pressure.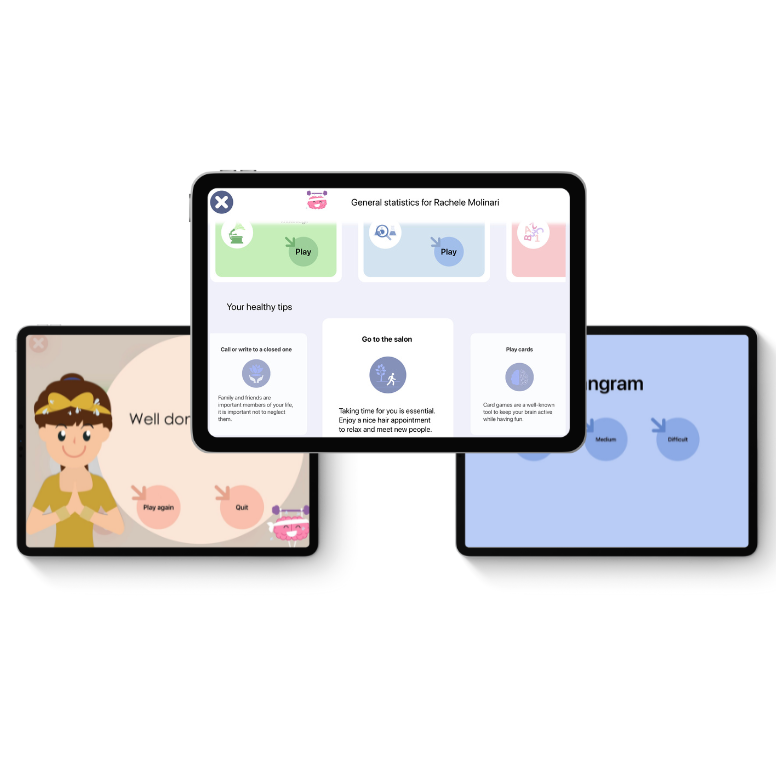 Your wellbeing coach
Your coach SCARLETT attaches great importance to your mental well-being. She pays close attention to your emotional health and shares useful tips with you. If you're feeling sluggish, she'll suggest activities to improve your well-being.
You can always count on her caring presence to look after you.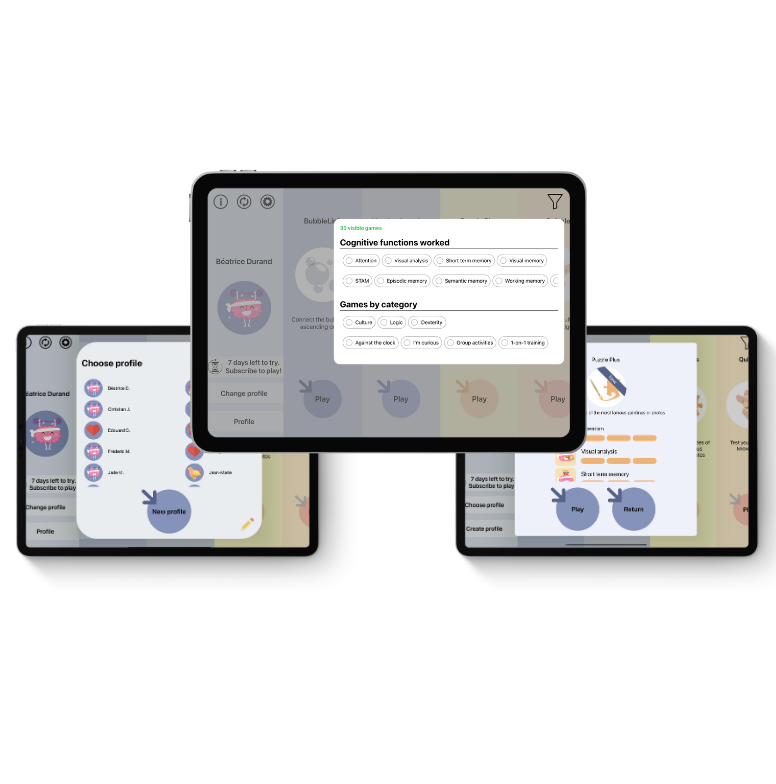 Professional features
As a professional, you'll have access to exclusive features: unlimited profile creation, the ability to filter games by target cognitive function, or by category (group activities, games for 2, or individual activities). As an option, access to a secure platform will enable you to create player files, with personalized recommendations and analysis of the cognitive functions stimulated and to be stimulated.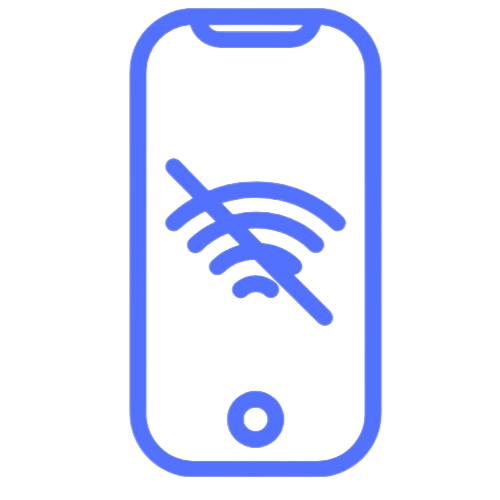 Offline
Scarlett and its games work without the Internet, so you can play anywhere.
MORE THAN 30 ADAPTED BRAIN GAMES
TO PRESERVE YOUR MEMORY
and stimulate all your cognitive functions!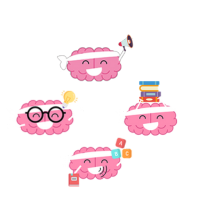 The games have been designed in collaboration with healthcare professionals to be comprehensive in terms of memory training, and tailored not to frustrate individuals with Alzheimer's or Parkinson's disease. Scarlett is becoming the preferred gaming program for seniors!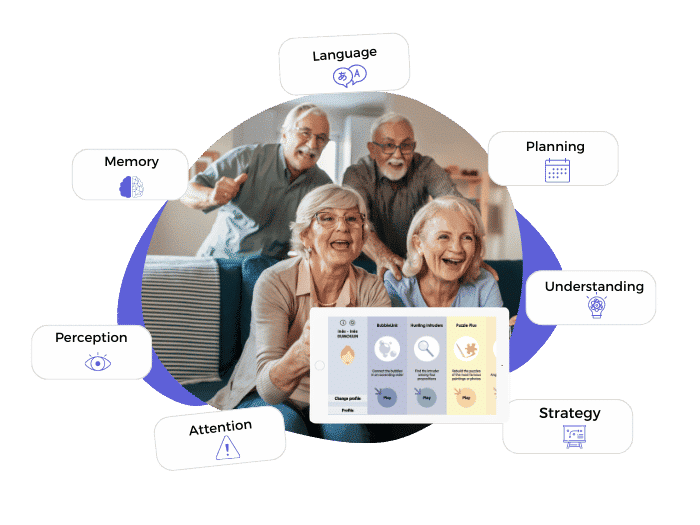 start playing
together today
more features FOR
HEALTH PROFESSIONALs
As a seasoned professional within the healthcare domain—whether you're a speech therapist, occupational therapist, neuropsychologist, psychologist, or another specialized expert—our enhanced professional edition provides you with distinctive features that will redefine your approach :
Unlimited Profiles
Filter games by cognitive functions or category
Analytics dashboard
Personalized Therapeutic Strategies
Recognized by Experts
Embark on a new era of healthcare interventions and revolutionize your approach to delivering care.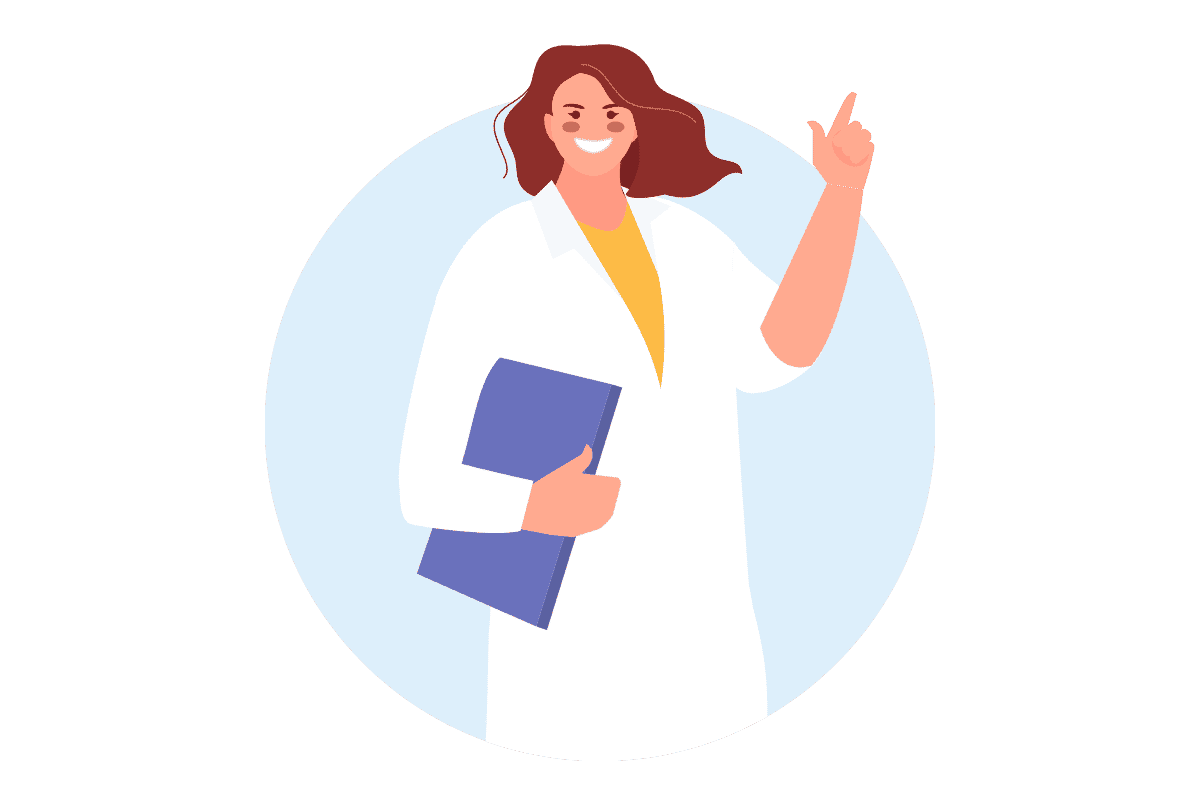 Can I try it before subscribing?
Of course! You can try the app for free for a week. You just have to download the Scarlett app on your smartphone or tablet, on both Android and Apple devices.
After a week, the app is automatically blocked and will offer you to subscribe.
Can we play offline?
Of course, you can play with all the Scarlett games without Internet.
You only need Internet to update the app and discover new games and features!
Are you there if I need any help?
Always! Our customer service is here to help you. You can send us an email at coc
[email protected]
, and if you need technical assistance you can
schedule a meeting
with us and we will call you!
Is my personal data safe?
Yes, it is very important to us. We keep everything very safe. Your data remains with us and is only used internally. You can read
here
our Terms of Use. We use, anonymously, game scores for each game to adapt their levels of difficulty and create stimulating games.
How many profiles can I create?
If you have 2 or more people want to use the games, you can create up to 3 profiles but you can also use this opportunity to discover our 2-player games!
If you want to create more profiles, fill out this request form to know more about our offers for professional use such as institutions, for an unlimited amount of profile creation.
Are the games adapted for seniors with cognitive disorders or suffering from Alzheimer's disease?
Yes of course! The Scarlett program is especially adapted for seniors who need special care. We follow everyday people suffering from cognitive disorders, Alzheimer's, Parkinson's, dementia and autism.
Each game has 3 levels of difficulty, and the first level is really easy. Moreover, our team is always here to help with adapting your training as much as possible!