The first brain games program for seniors: cultural and recreational brain games for adults, suited to seniors who want to train their memory with adapted exercises.

When seniors use the exercises,  they do not have time pressure and no feeling of failure. The key is that seniors are free to play at their own pace, performing exercises that make them happy, while promoting maintenance of their cognitive abilities.
Neuropsychologists and seniors helped to design SCARLETT, our brain games app for seniors. This application is a collection of games that adults have found most enjoyable, improving the likelihood of frequent use and longevity of the program. Using the optional monitoring platform, you can observe the seniors' progress over time and detect cognitive weaknesses earlier.
Today, the program is not only widely used in health care facilities (more details) and adult day care, it is also used at home by elderly people with Alzheimer's disease or other cognitive disorders.
Several versions are already available



Different types of brain games for seniors 
Our Scarlett memory games app has been designed so that it may be used by people with limited cognitive impairment as well as people with Alzheimer's disease, from moderate to severe stages. Each game has three difficulty levels (easy, medium and difficult). The user can very easily select the level, ensuring a fun and stimulating experience.
The different types of brain games for adults include the following:
Simple brain games to help adults work on speech, reflexes and long term memory.
Focus on some games: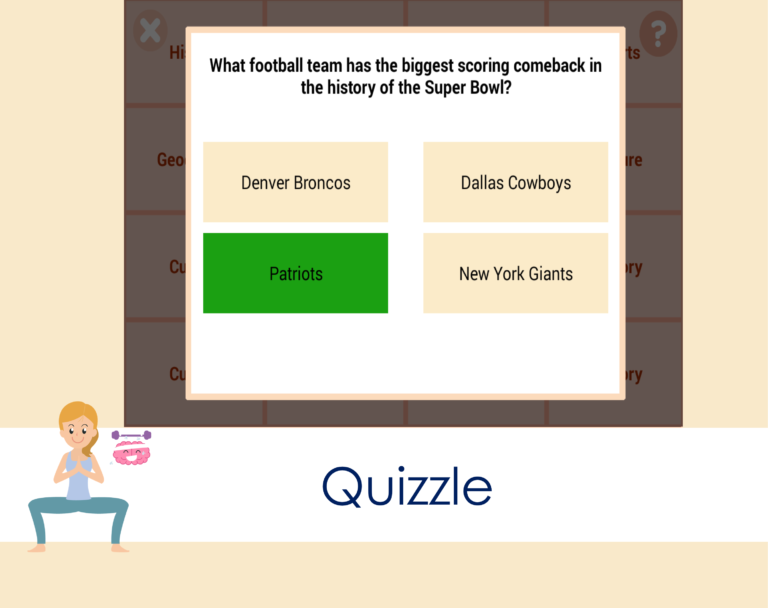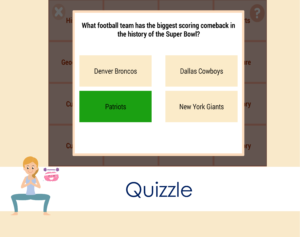 Quizzle, a game in which you have to answer general knowledge questions to discover the hidden image.
A Card A Date, Find the right chronological order.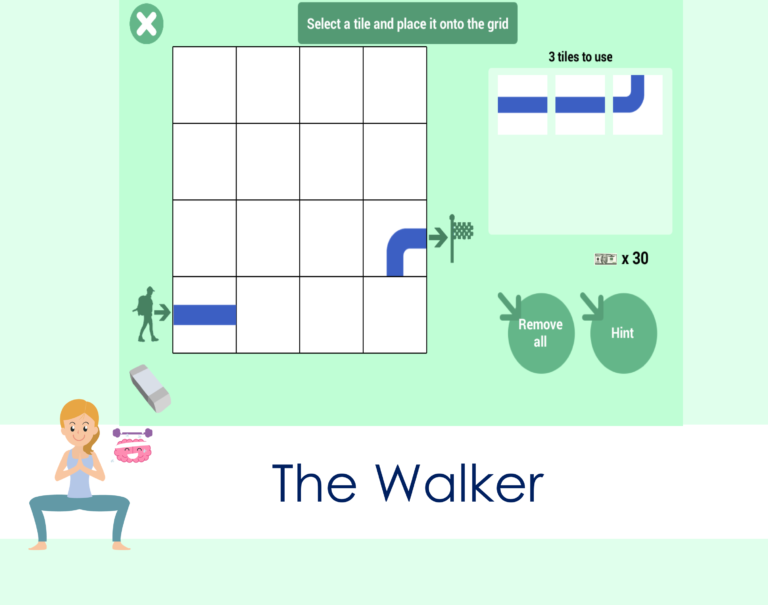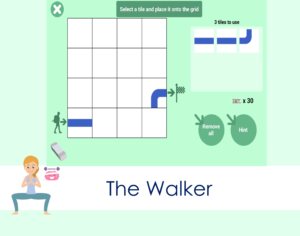 The Walker, you must help the walker find the right path.
ColorForm, find the right shape or color as in the top shape.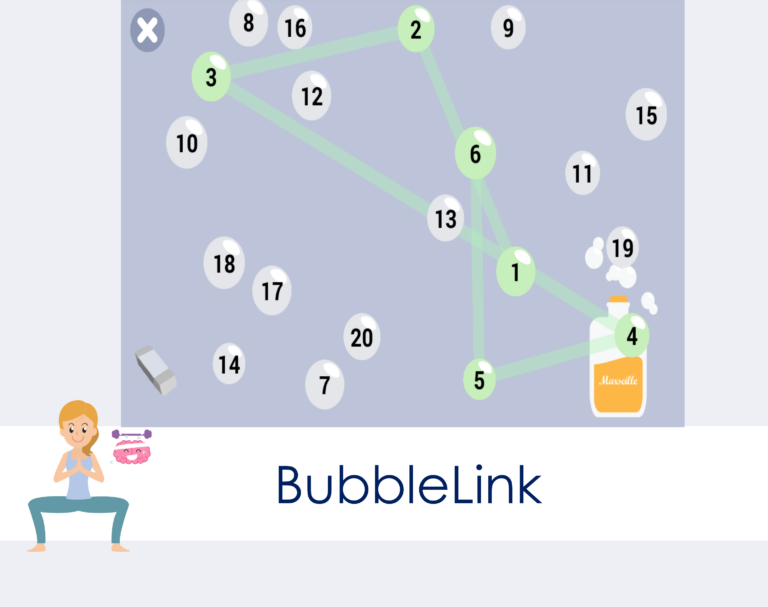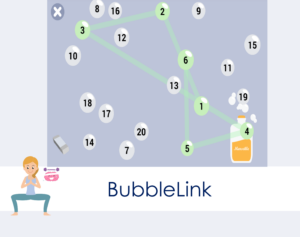 Bubble Link, is the favorite game of people with Alzheimer's at a moderate to severe stage.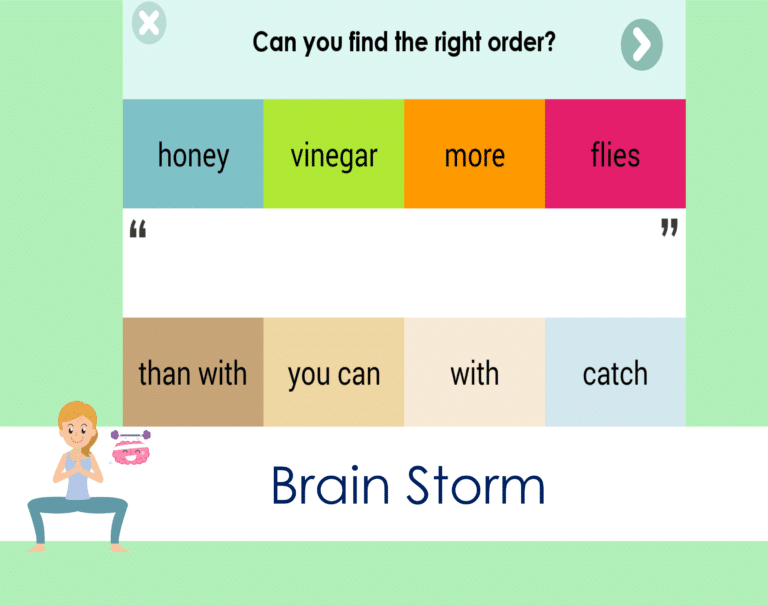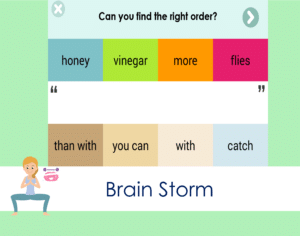 Brain Storm, a game where you have to reconstitute the famous proverbs!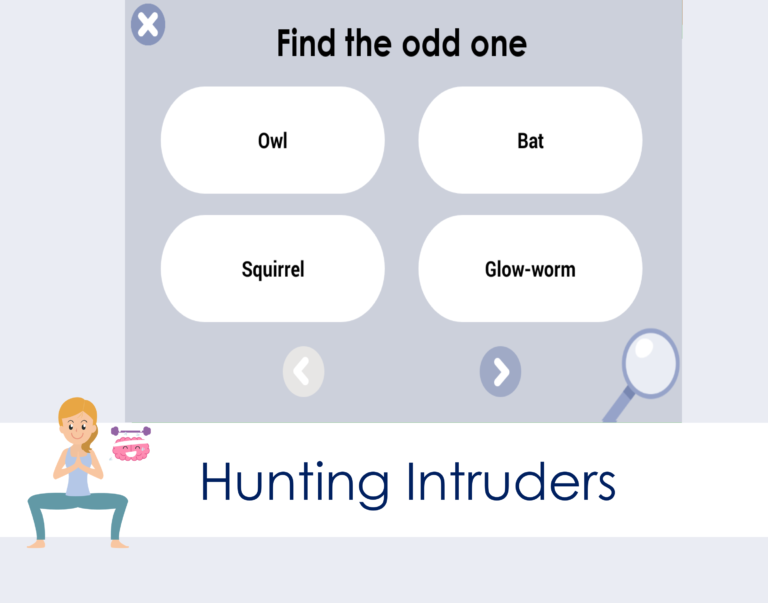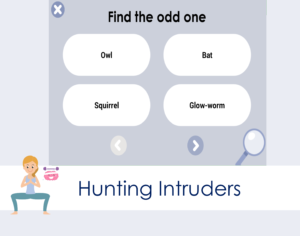 Hunting Intruders,as its name suggests, you have to find the odd one out of four choices.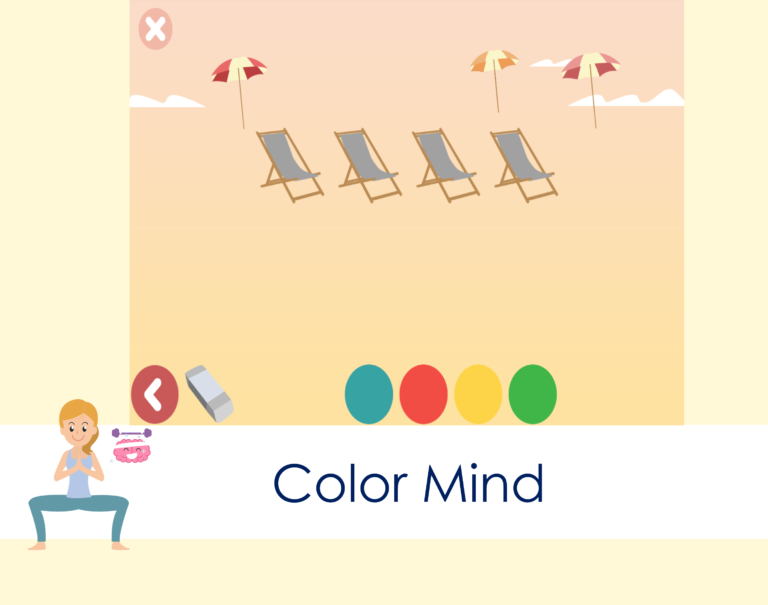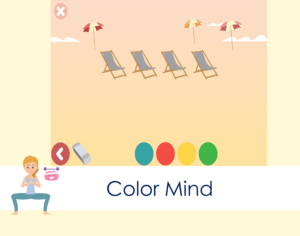 ColorMind,memorize the colors and recreate the series.
Crazy Waterfall, in this game, it's about finding the differences, it's the the user favorite.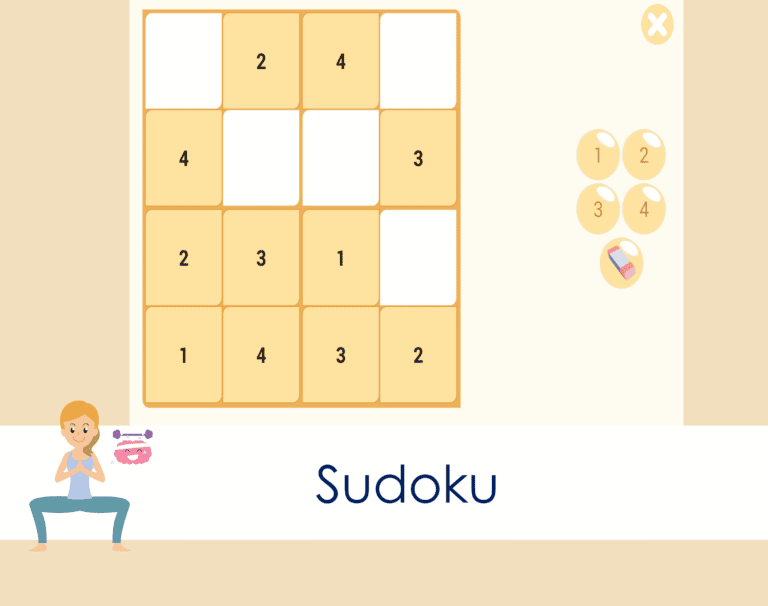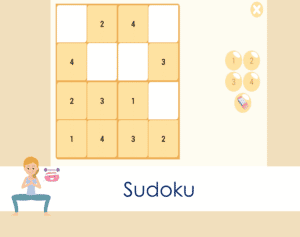 Sudoku, confront the most famous Japanese puzzles.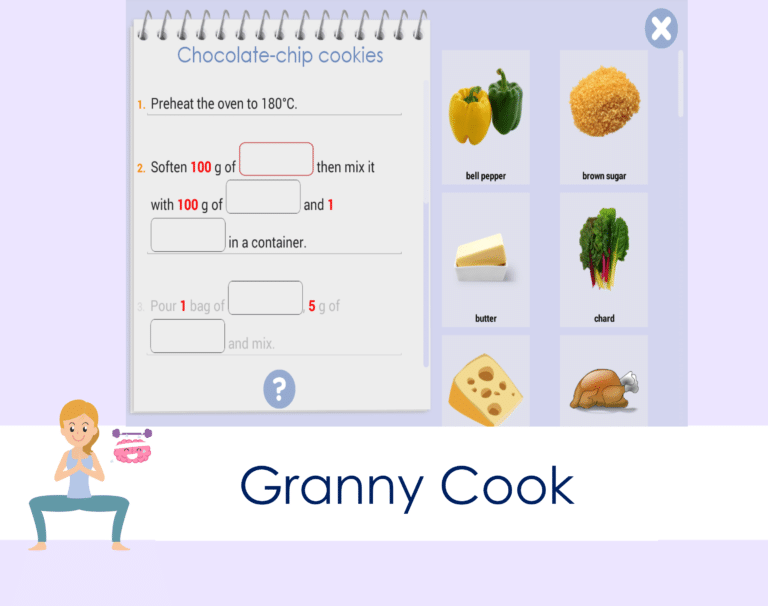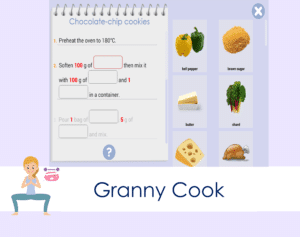 Granny Cook, in this game,you have to memorize the ingredients and recreate the recipe.
Puzzle Plus, recreate jigsaw puzzles of the most famous paintings.
Stim'Art in 1 minute
Some of our brain games for seniors have a two-player mode, so users can play against other users such as children and grandchildren.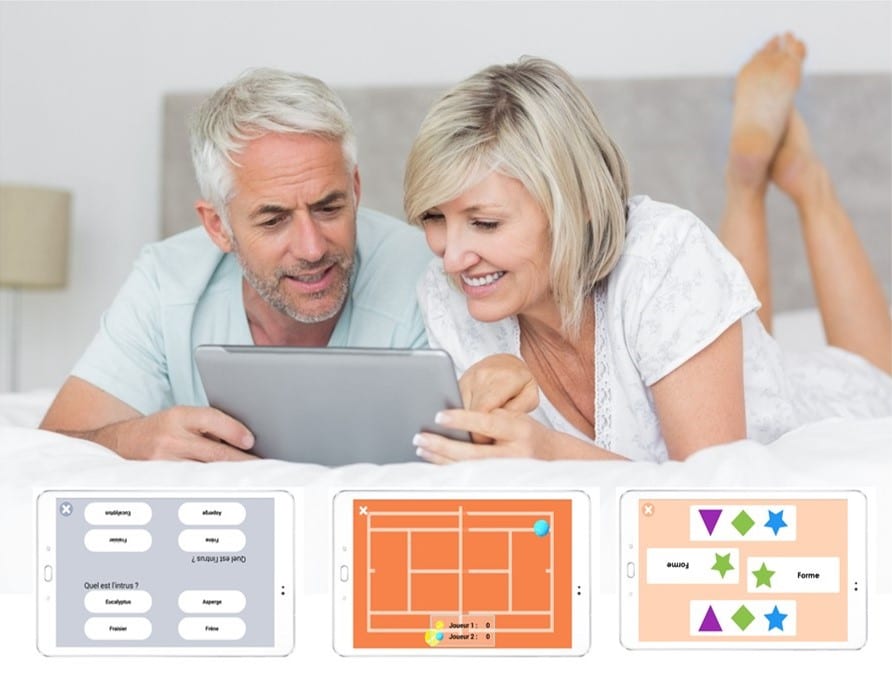 A monitoring platform
The monitoring platform makes it possible to follow the evolution of the players (success rate, difficulty levels, favorite games …) in order to measure the evolution and to identify the weaknesses. A great deal of information that can be useful to follow. This way you can check your results and anticipate the weaknesses!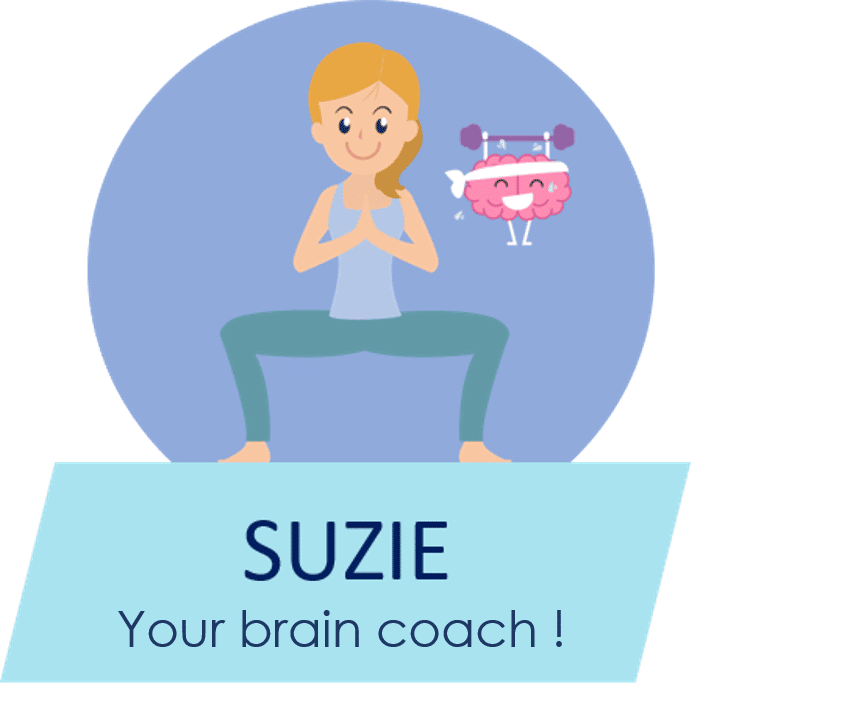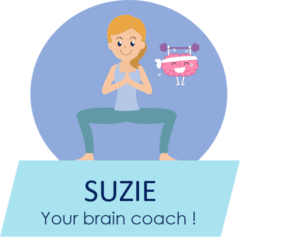 Besides, your brain coach Suzie sends your weekly report every Monday morning and recommends which memory games to use depending on your objectives.
 
The strengths of this brain training program
Seniors feel empowered because they are using a tablet just like their grandchildren
A complete program in terms of brain training, updated monthly
The monitoring platform

enables remote tracking of the user's

performance
Seniors can

self-assess their well-being

 and satisfaction with the application
The program is under clinical validation 
Ergonomics is simplified and adapted for senior use
Memory Games for adults run without Wi-Fi
The application offers

multiplayer games
Clinical Study
A clinical study "Adoption and Use of a Mobile Health Application in Older Adults for Cognitive Stimulation" conducted by Mobin YASINI and Guillaume MARCHAND – on the adoption and use of the Stim'Art cognitive stimulation program for seniors for a duration of 6 months for 15 seniors aged 79 to 88 years has demonstrated the following:
A complete adoption by seniors. More than 54 days of playing time per user over the 6-month period.
An increasing number of minutes. 38 minutes of daily use per user after six months
A difficulty level on the rise. An average of 1.90 games per day and per user after 6 months played in "difficult" level
A success rate on the rise. 84% of overall success rate after 6 months
An evolution of well-being. 14 out of 15 seniors felt better
Download and test our brain games app for seniors for free!
We invite you to try our Scarlett Alzheimer app for free on your iPad or Android tablet.
Subscribe to Stim'Art Scarlett program on tablet for only
US$18 for 3 months or US$58 for the year!
Scarlett 3 months for US$18

Scarlett 1 year for US$58