+ 30 adapted games
A memory games program adapted for people with cognitive disorders such as Alzheimer's, Parkinson's, and other neurodegenerative diseases.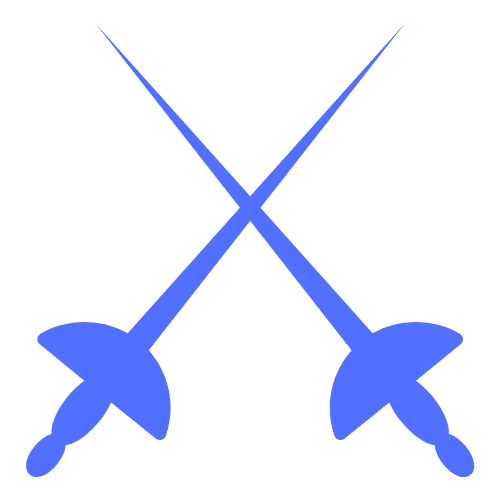 2-player games
To help each other and play together, some games can be played in pairs. The screen is divided into 2 parts, and each plays one side.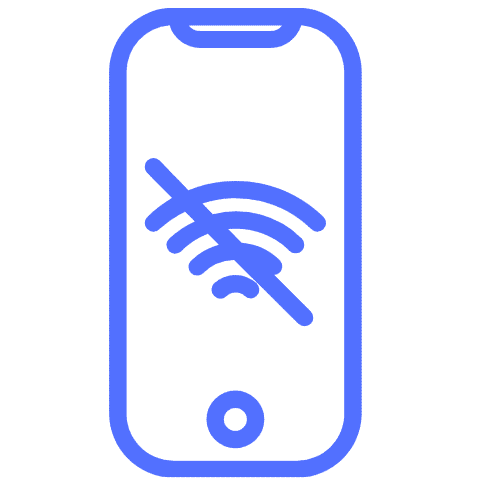 Without WiFi
Scarlett works without Internet.
Play whenever and wherever you want!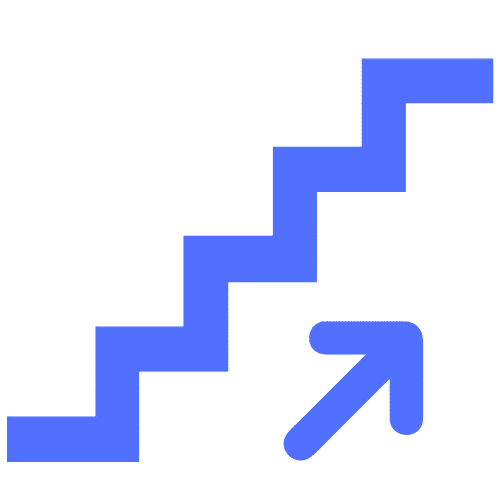 3 levels
No failure.
No scores within the app.
Several levels.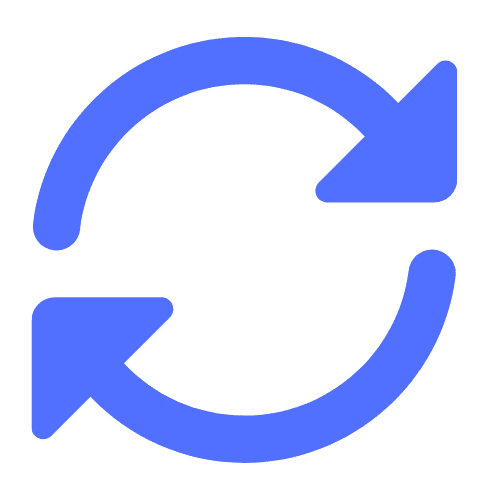 Updates
Discover new games or new content every month.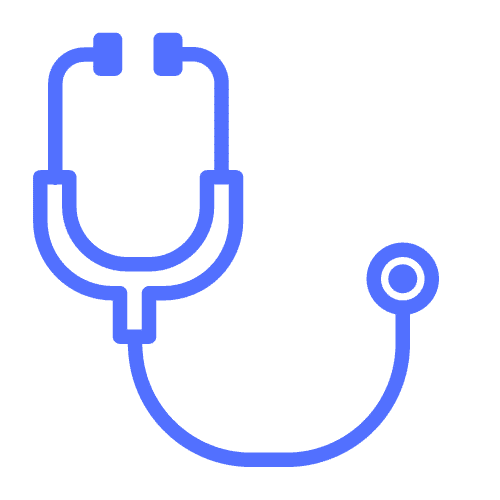 Scarlett's follow-up
Scarlett analyzes your performance over the previous week, and each Monday she gives you a summary. A more advanced monitoring platform makes it possible to identify weaknesses.
MORE THAN 30 ADAPTED BRAIN GAMES
Improve your memory and boost your brain
Work on all of your cognitive function with your brain coach, SCARLETT!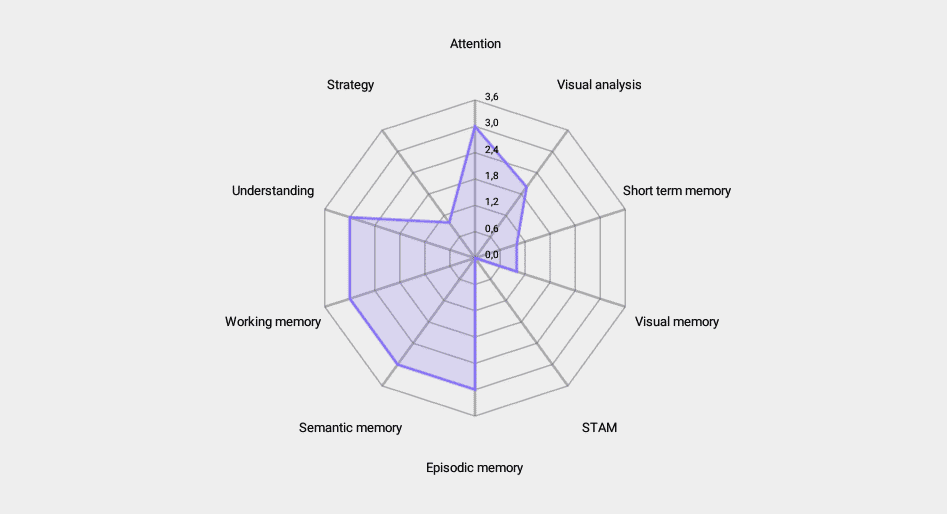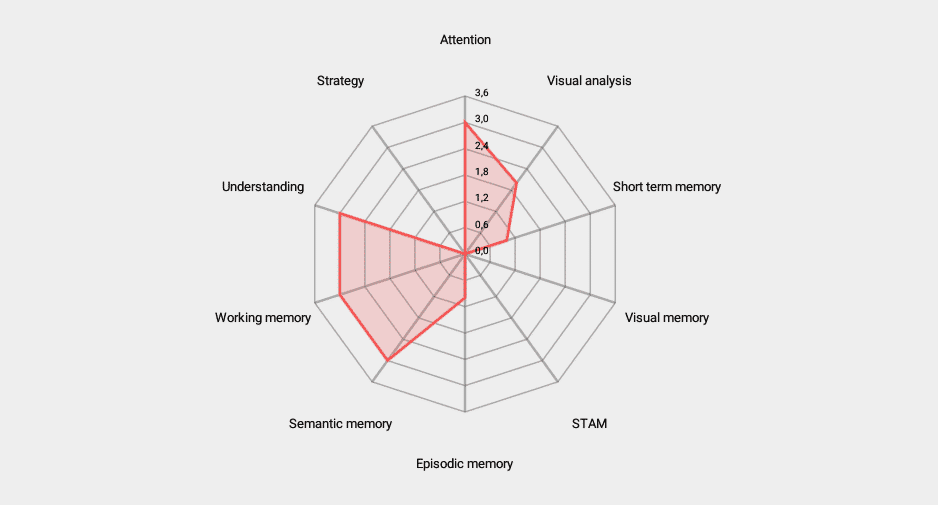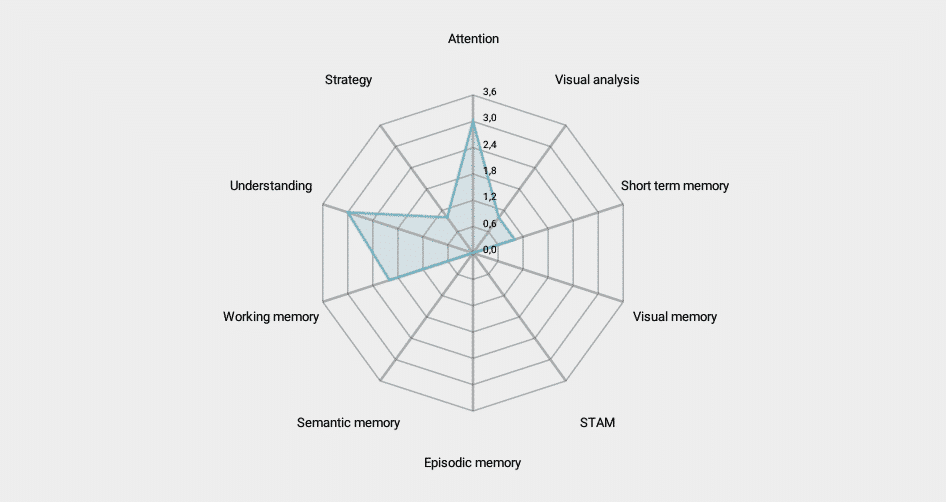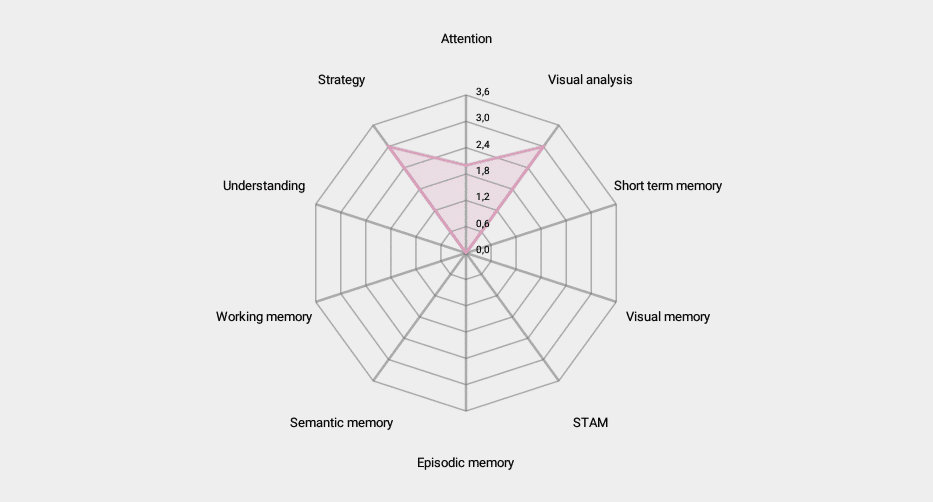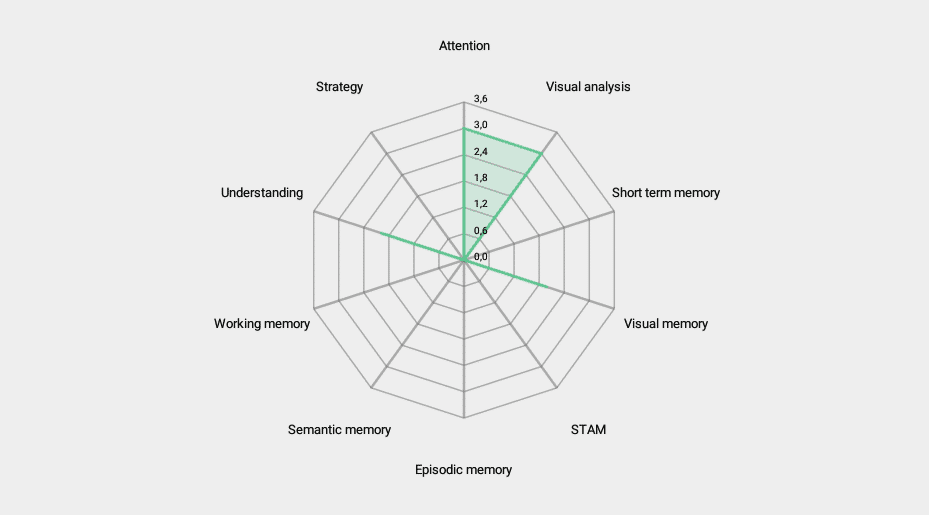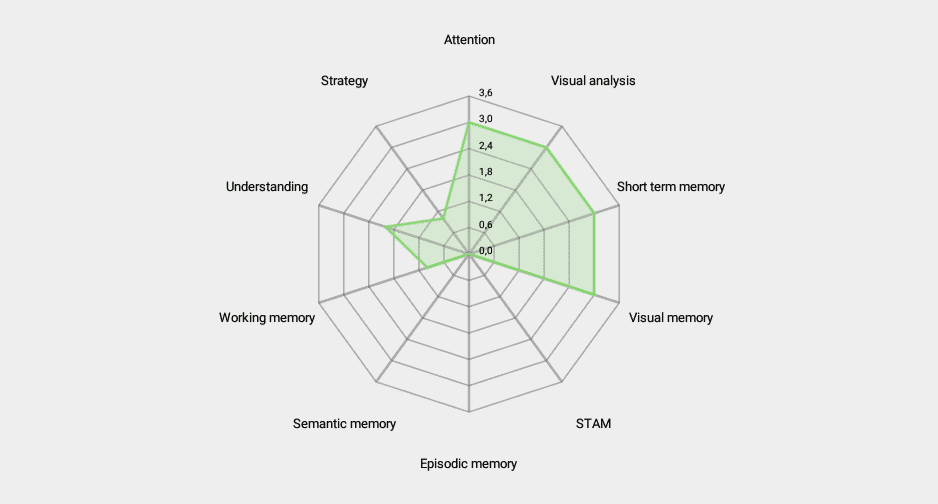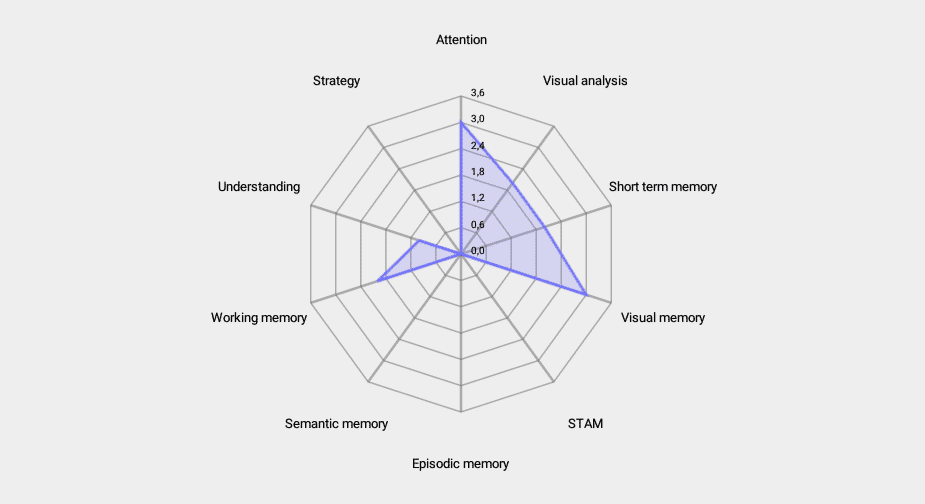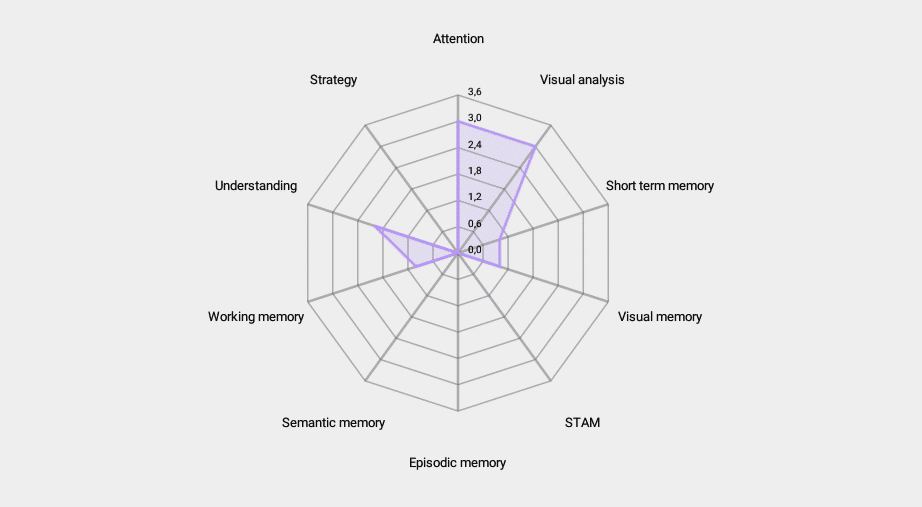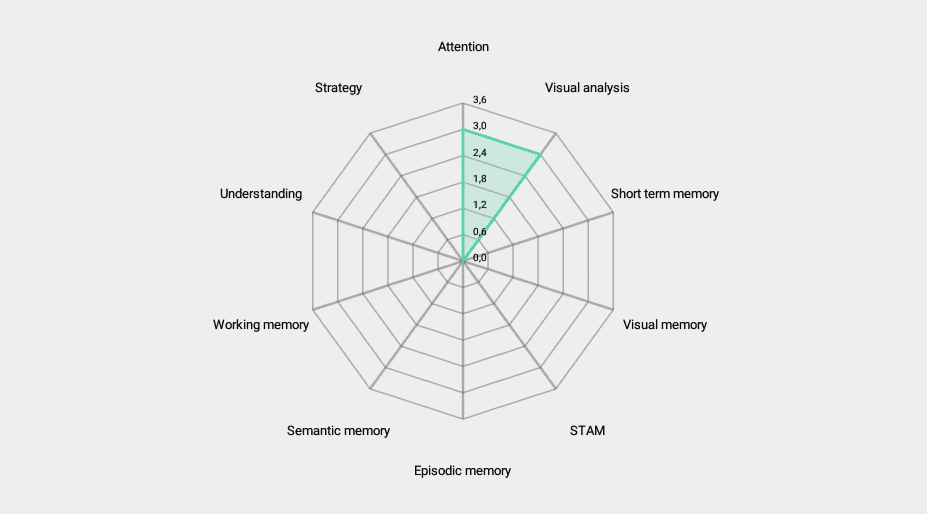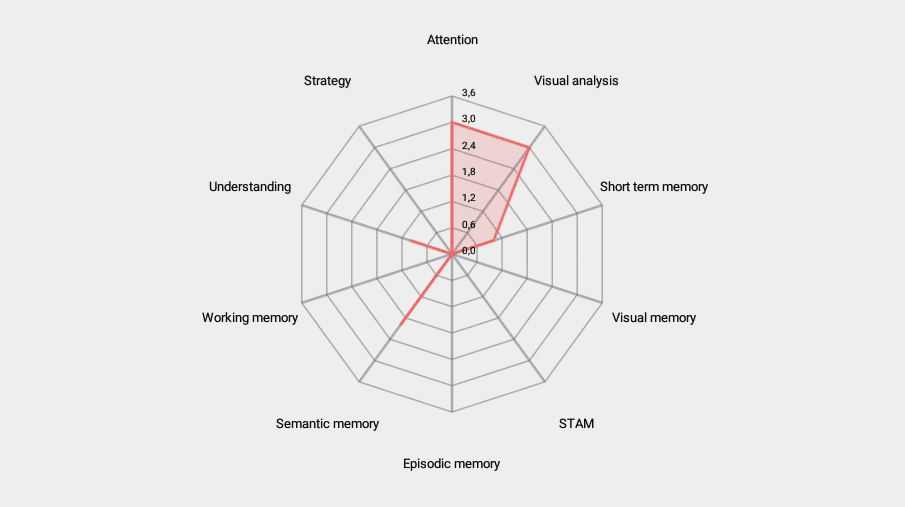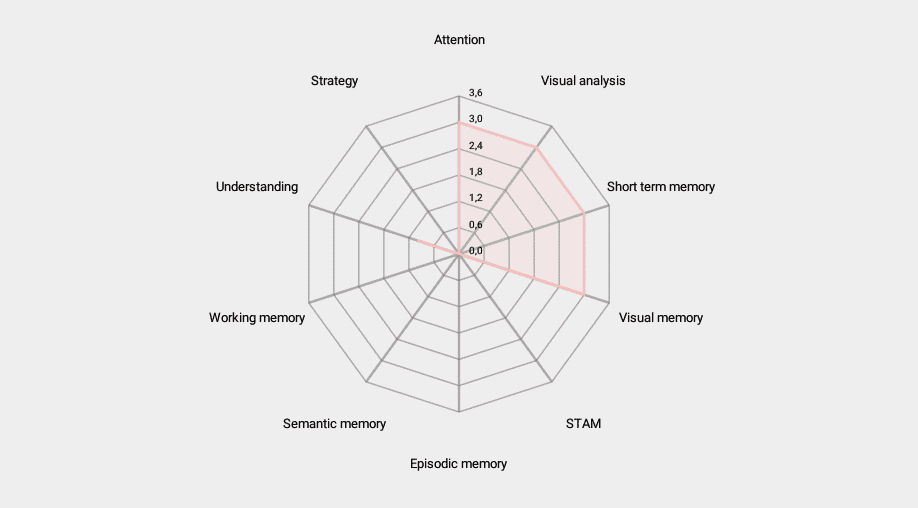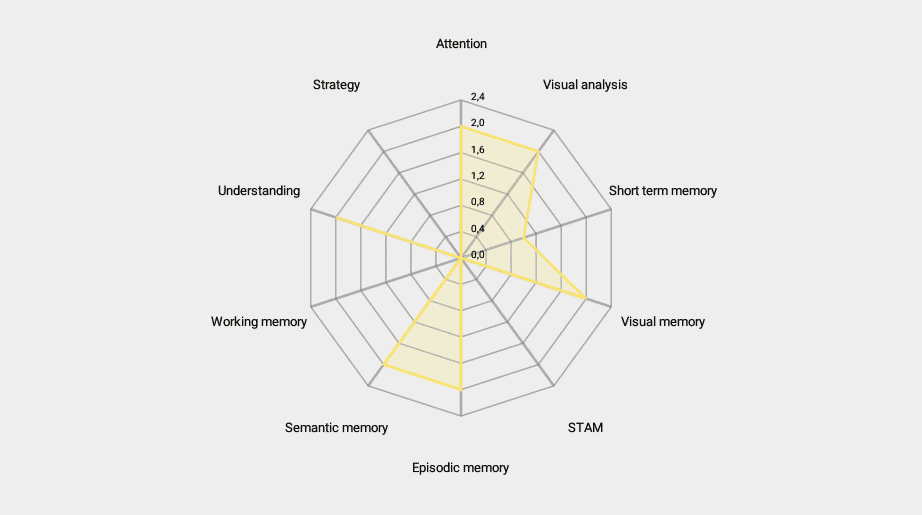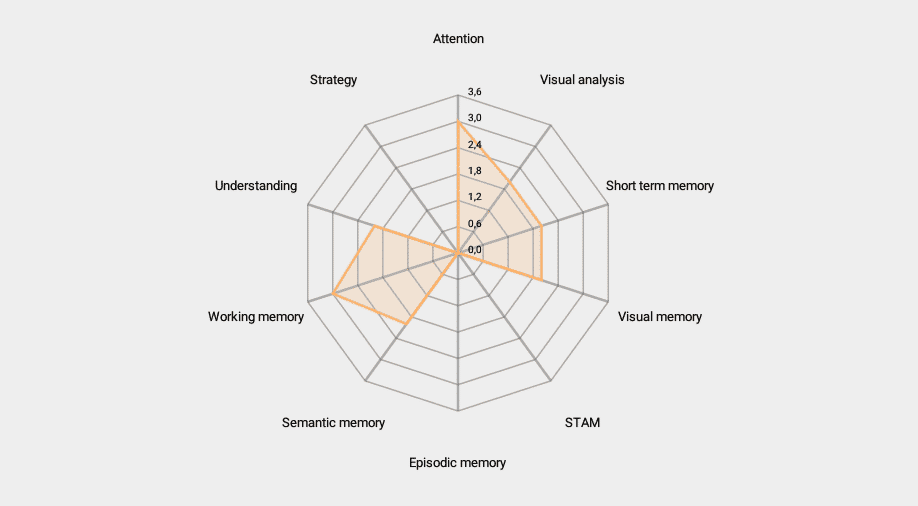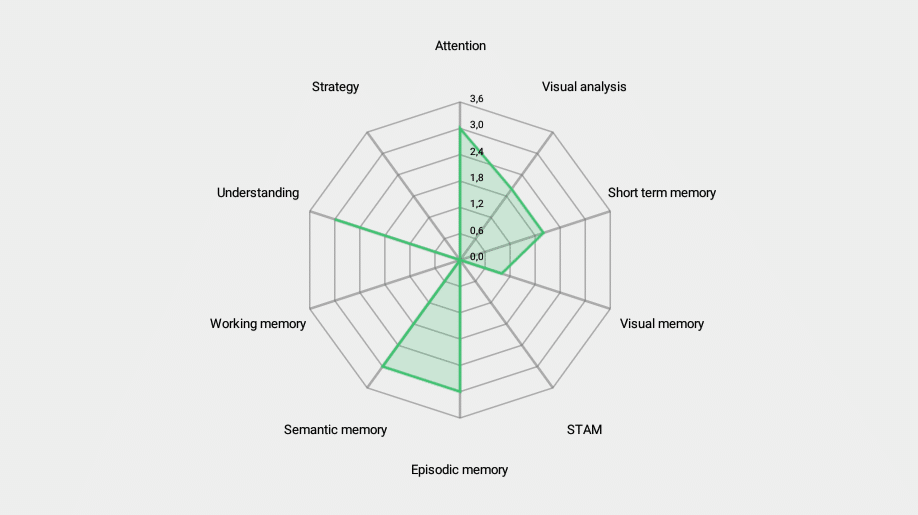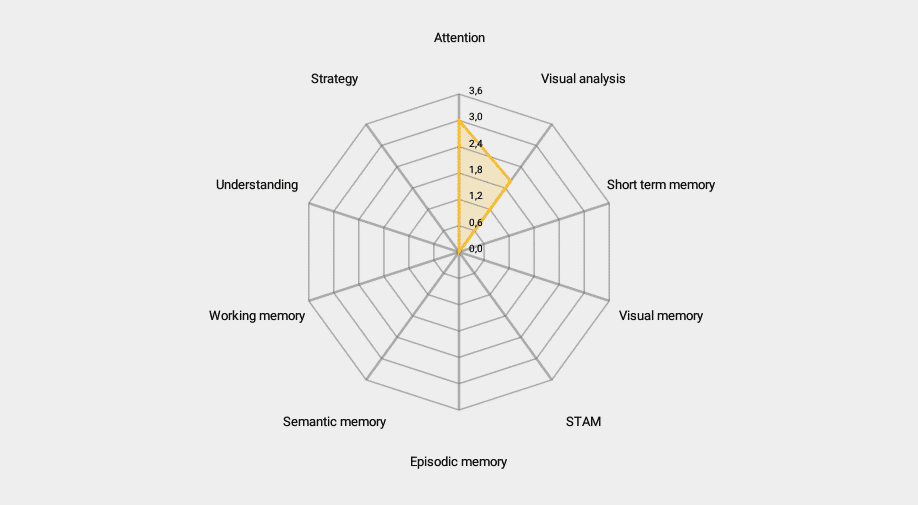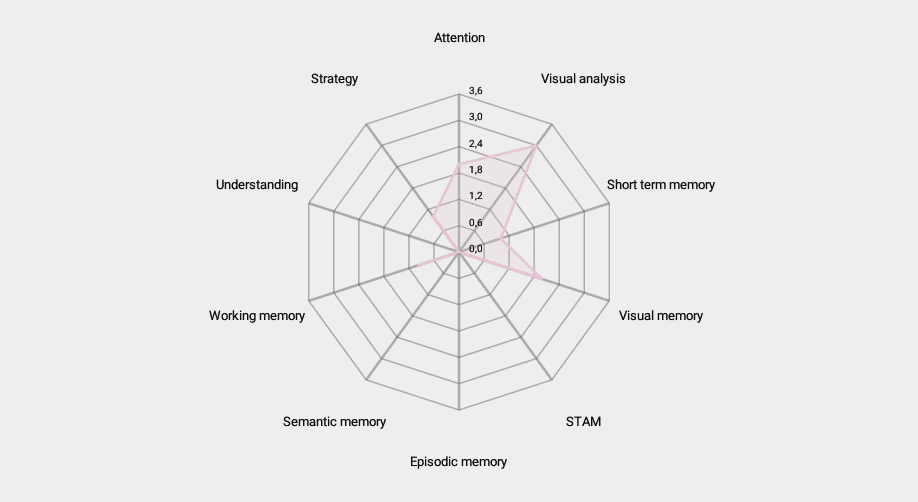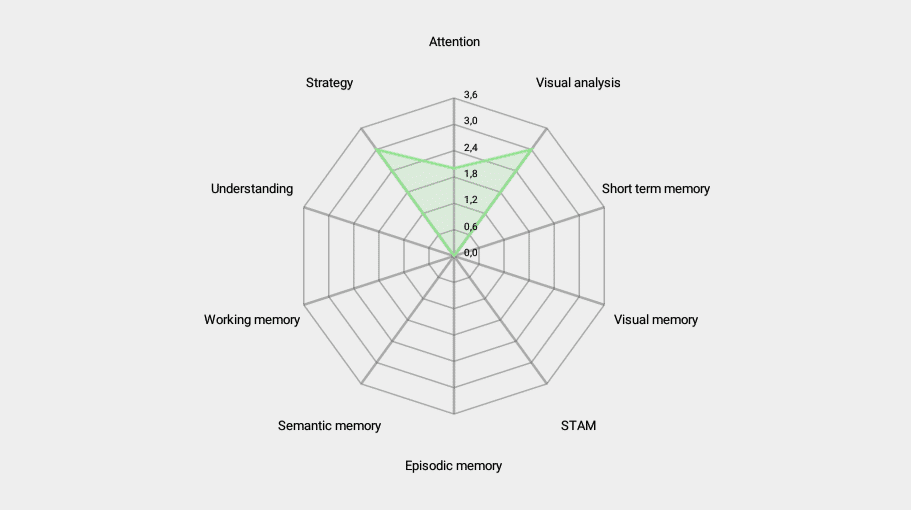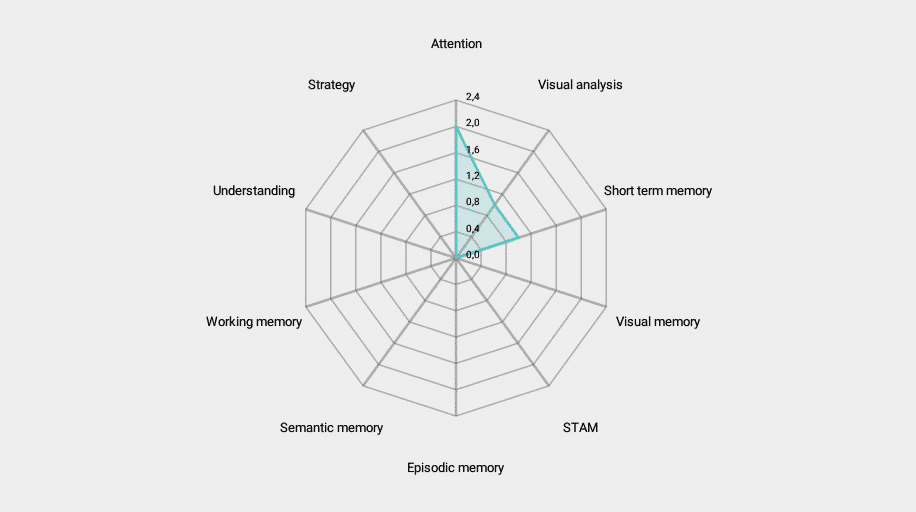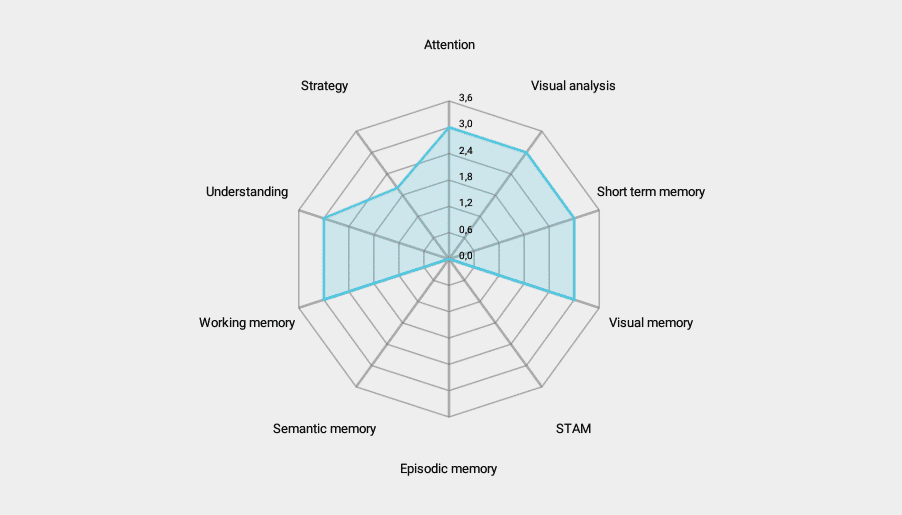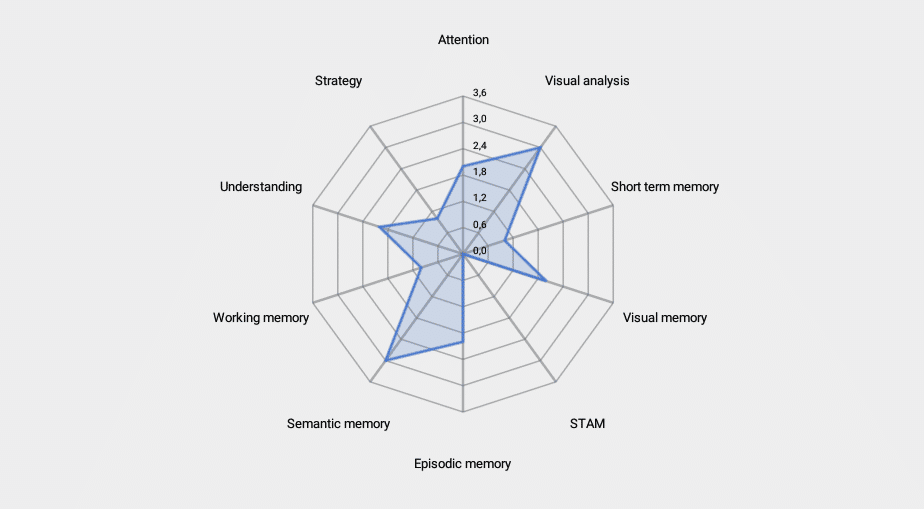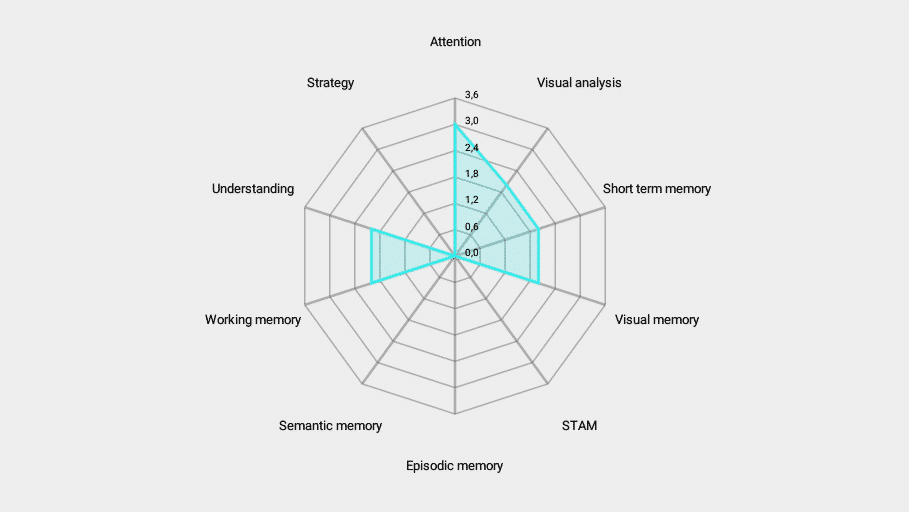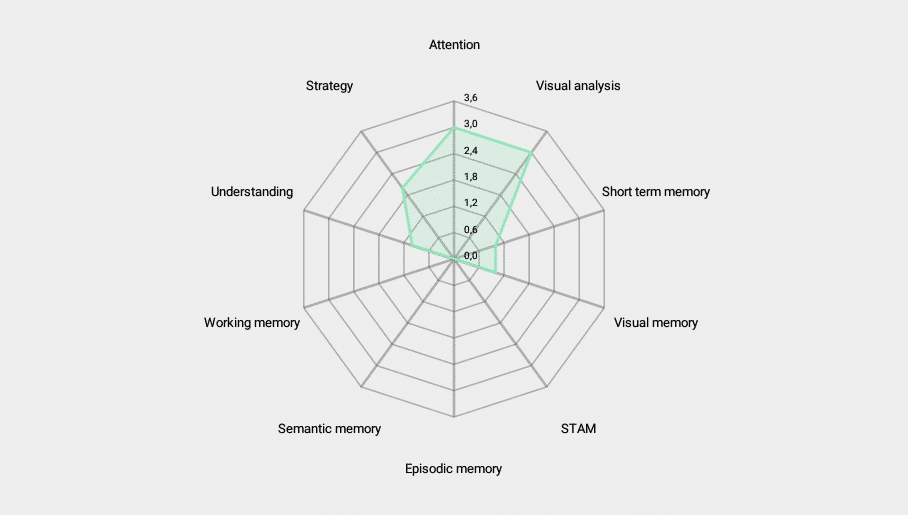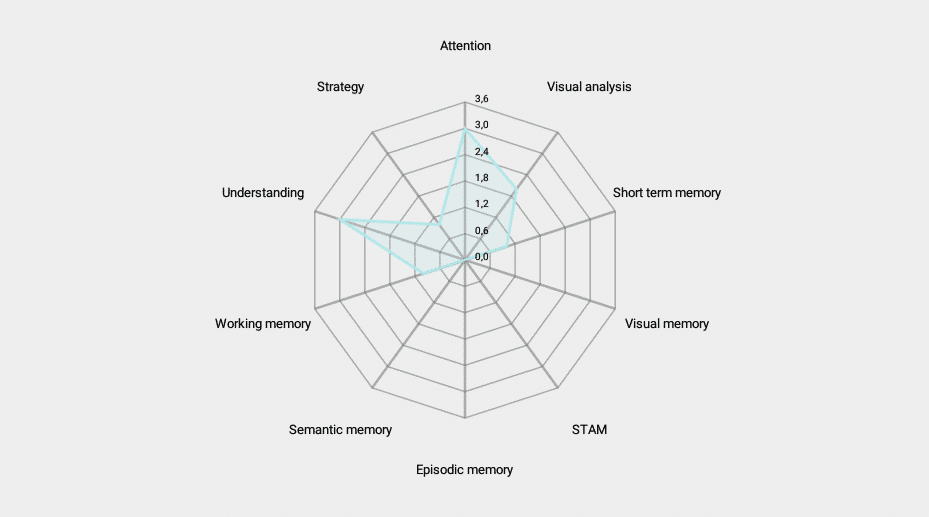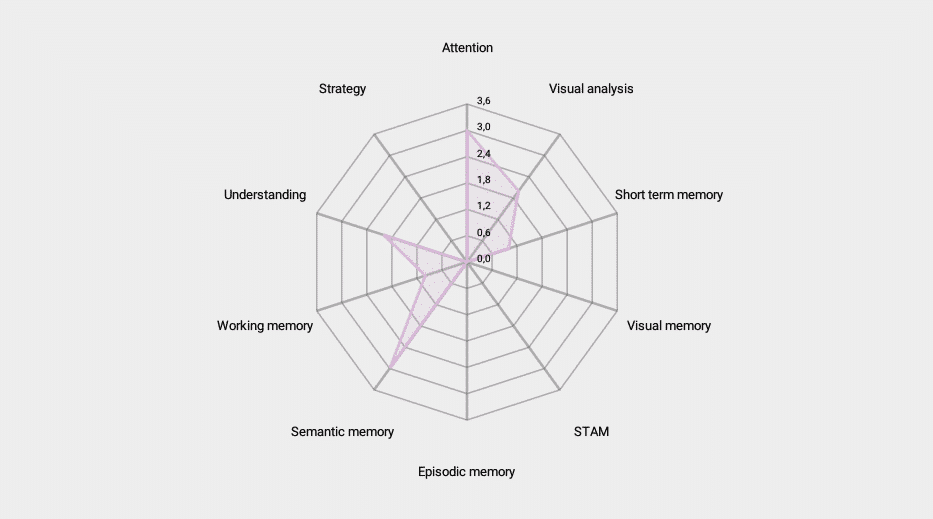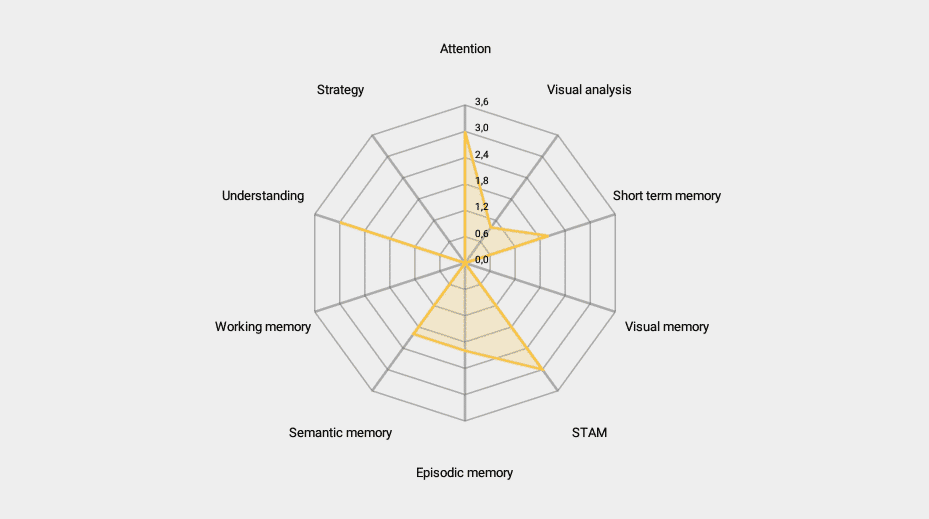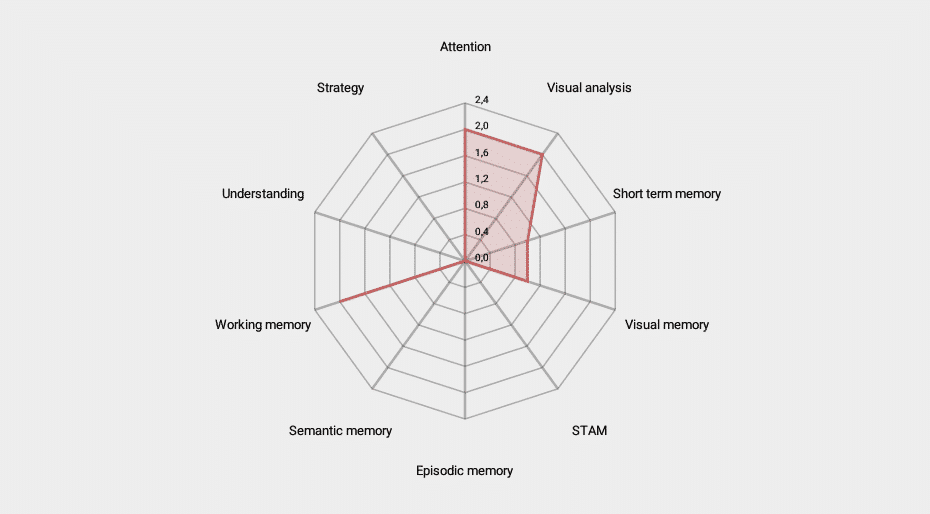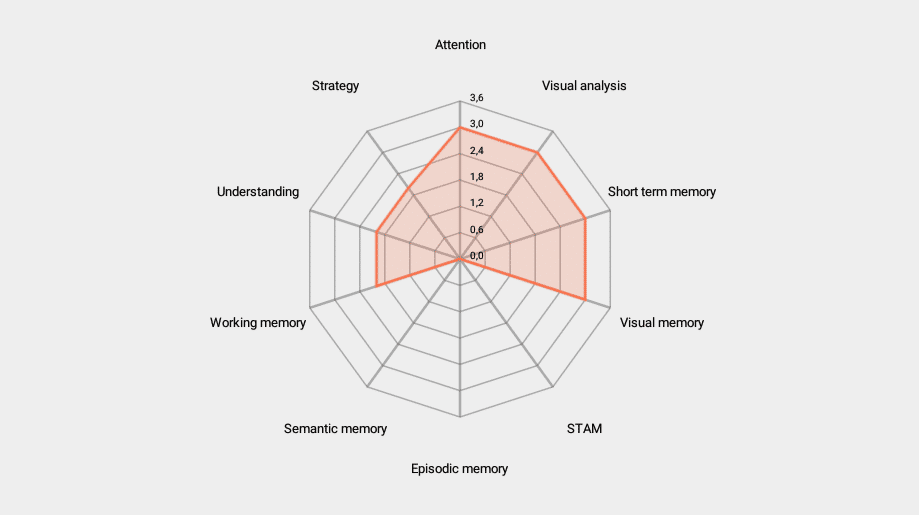 3 MONTHS
Perfomance tracking
Monthly updates
Customer support
No automatic renewal
$18 USD
1 YEAR 
Performance tracking
Monthly updates
Customer support
No automatic renewal
$58 USD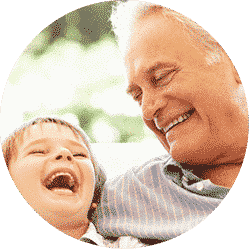 JOHNNY & BOB
With Johnny we practice every Wednesday afternoon. We look for answers to the questions, we play the multi-player games. He is quicker at the reaction games but he has to work on his fun facts.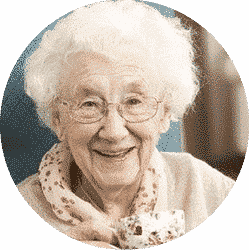 GRACE
We bought a tablet with the Scarlett games for our grandma, who has been placed in a retirement home a few months ago. We were afraid she wouldn't like the tablet but she is good at it. The interface is very simple and well adapted to her level. Everyday she plays and tells us about her discoveries and games, and she obviously feels great about it!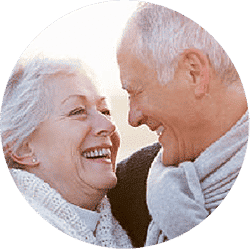 SAM & PHIL
My husband has Parkinson's and with the Scarlett app we have finally found stimulating activities adapted for him. He also uses the rolling ball with his occupational therapist, and it's a great activity!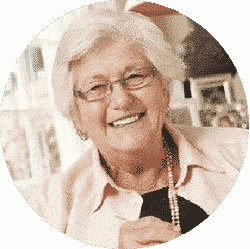 MOLLY
I have discovered the Scarlett games during a cityhall memory care activity. I wasn't very keen at first but I was convinced immediatly. I play with the games several times a week with great pleasure. My husband even borrowed my tablet when he went to the hospital for a surgery and that kept us busy!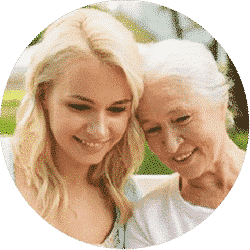 MIRANDA
Mum's speech therapist suggested using Stim'Art Scarlett at home, between sessions. We struggled to find an available speech therapist and unfortunately she can only come over to her house every 3 months. We are delighted to have found this solution. Scarlett is part of her day to day life, and she often says "I'm off to play with Scarlett".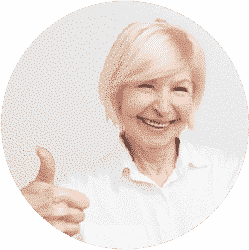 MICHELE
My son bought me a tablet for my birthday, I didn't really know how to use it but I really had to work my memory. I'm startinf to forget some details. Now I practice work on my memory regularly and it's improving, so it's very motivating. I highly recommend these games and their great trainers!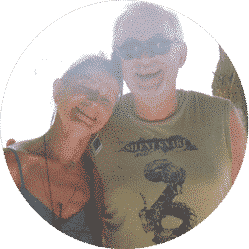 Mrs ROSENBLUM
Great result on my dad (88 years old) who became addicted to the Scarlett games and asks for them all the time! Thanks a lot, you gave him a good life motivation!! His tablet is a tool to keep going but also a link between us. Scarlett is a virtual person who is there every day and gives him confidence. One game he wins = one great day spent! Thanks!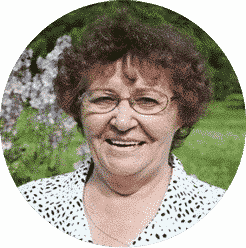 LAUREN
I think my mother has been doing much better since she started using your apps, she is in better shape, sharper, and I can play with her. Thanks a lot!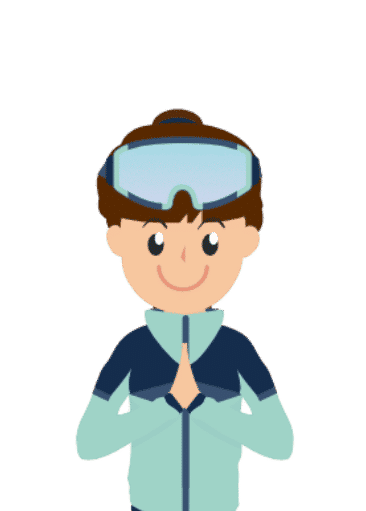 Can I try it before subscribing?
Of course! You can try the app for free for a week. You just have to download the Scarlett app on your smartphone or tablet, on both Android and Apple devices.
After a week, the app is automatically blocked and will offer you to subscribe.
Can we play offline?
Of course, you can play with all the Scarlett games without Internet.
You only need Internet to update the app and discover new games and features!
Are you there if I need any help?
Always! Our customer service is here to help you. You can send us an email at 
[email protected]
, and if you need technical assistance you can 
schedule a meeting
 with us and we will call you!
Is my personal data safe?
Yes, it is very important to us. We keep everything very safe. Your data remains with us and is only used internally. You can read
here
our Terms of Use. We use, anonymously, game scores for each game to adapt their levels of difficulty and create stimulating games.
How many profiles can I create?
If you have 2 or more people want to use the games, you can create up to 3 profiles but you can also use this opportunity to discover our 2-player games!
If you want to create more profiles, fill out this request form to know more about our offers for professional use such as institutions, for an unlimited amount of profile creation.
Are the games adapted for seniors with cognitive disorders or suffering from Alzheimer's disease?
Yes of course! The Scarlett program is especially adapted for seniors who need special care. We follow everyday people suffering from cognitive disorders, Alzheimer's, Parkinson's, dementia and autism.
Each game has 3 levels of difficulty, and the first level is really easy. Moreover, our team is always here to help with adapting your training as much as possible!