N°1 Educational app for your pupils
15 minutes screen time = 1 sports break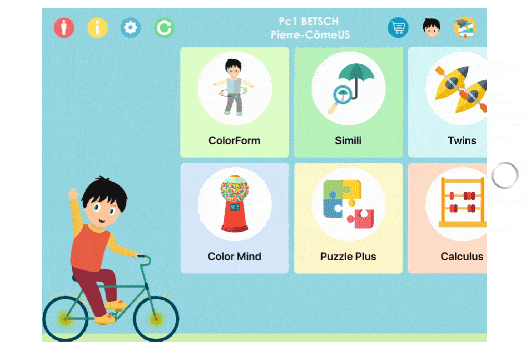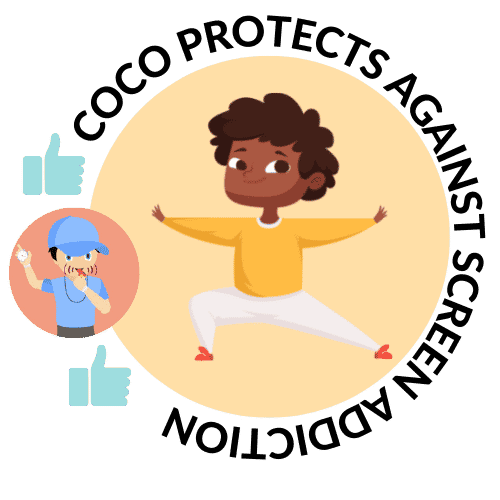 Smart screen time
Try for free for 1 week!
BRING OUT THE GENIUS IN YOUR PUPILS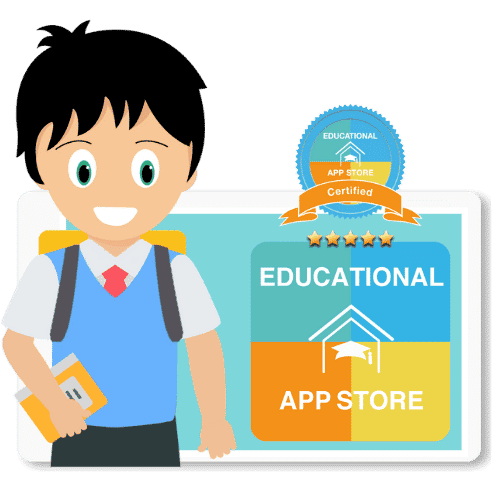 Boost their knowledge
The COCO THINKS and COCO MOVES app has been labeled Educational App Store.
With more than 30 educational games, help develop your pupils knowledge in a playful and fun way.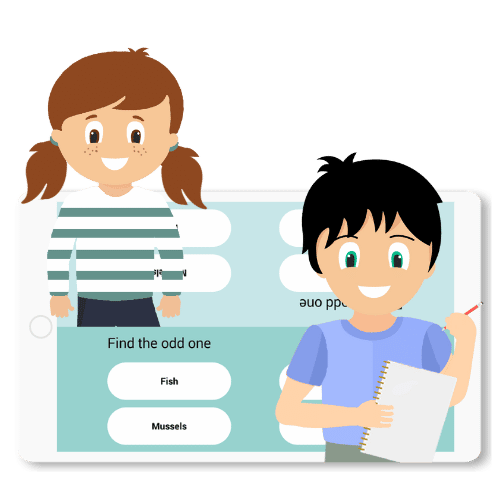 Play together
The COCO THINKS and COCO MOVES program is used at school or at home.
The children can play together on the same tablet.
The tablet is then only a mediation, and it boosts their cerebral development.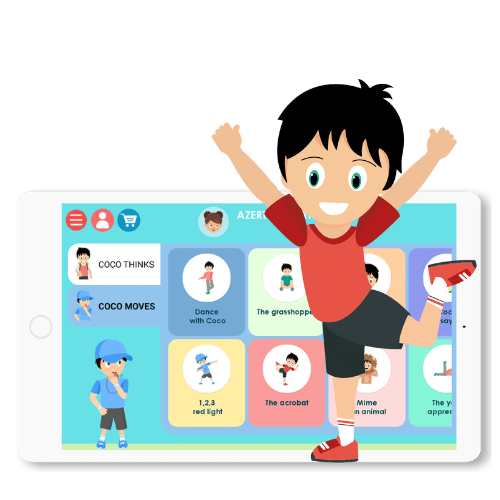 Do some exercise
Our program perfectly fulfills its educational role by imposing a sports break every 15 minutes of screen time.
This allows children to learn to use screens in moderation.
Way smarter than a parental control!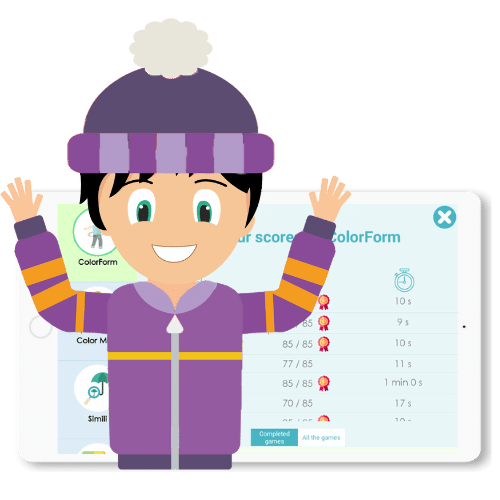 Take part in their learning
Follow the evolution of each pupil by creating their own profile and participate in their learning.
The different levels and trophies will also motivate them.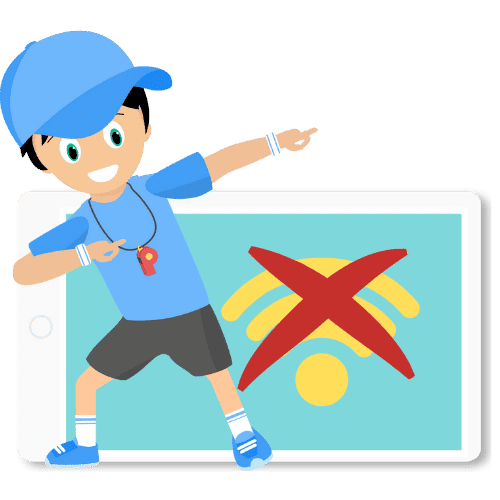 Don't panic!
Our autonomous program does not require internet to play the games
.
It allows your pupils to play safely: more stimulation and intellectual development.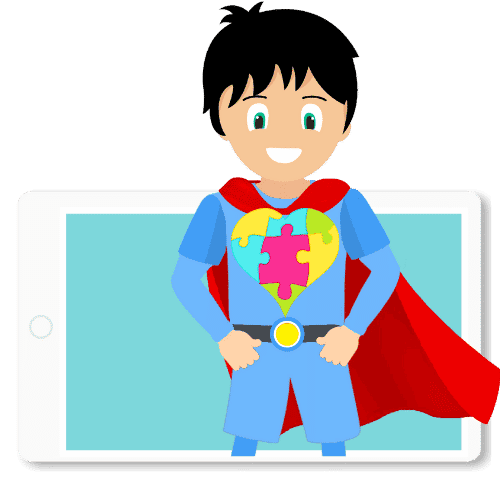 Support all children
The COCO THINKS and COCO MOVES program is also adapted for special need children.
Audio description and increasing levels of difficulty allow all the pupils to evolve at their own pace peacefully.
15 MINUTES SCREEN TIME = 1 SPORTS BREAK
Every 15 minutes, the app automatically blocks and imposes an "active break" for the children.
Your kids will dance, move and jump… they will clear their minds!
A new feature to teach children a measured way of using their screen time.
It's better than a parental control!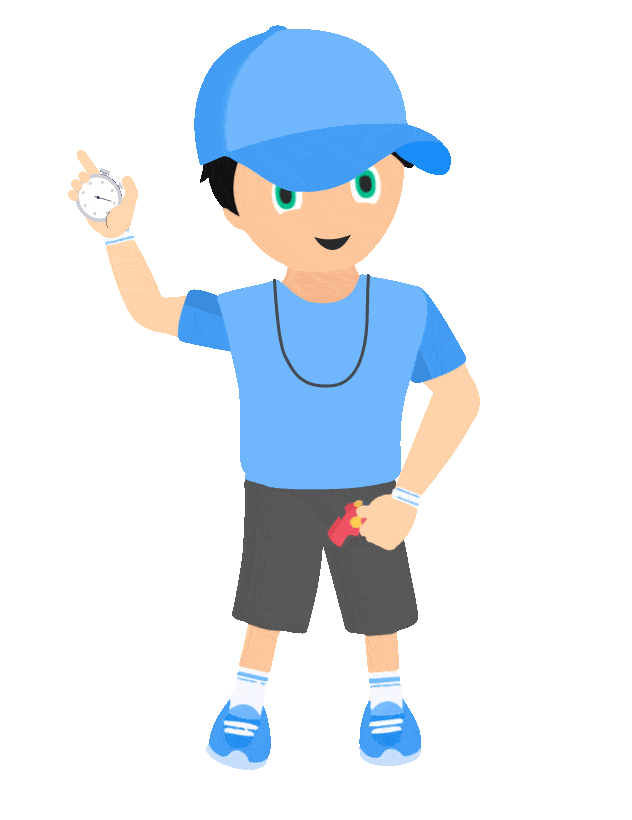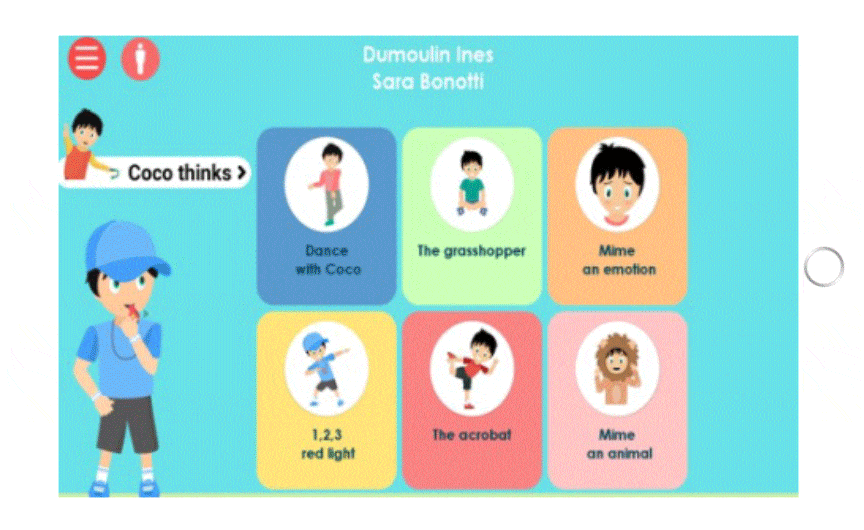 COCO ALLOWS A COMPLETE

DEVELOPMENT OF CHILDREN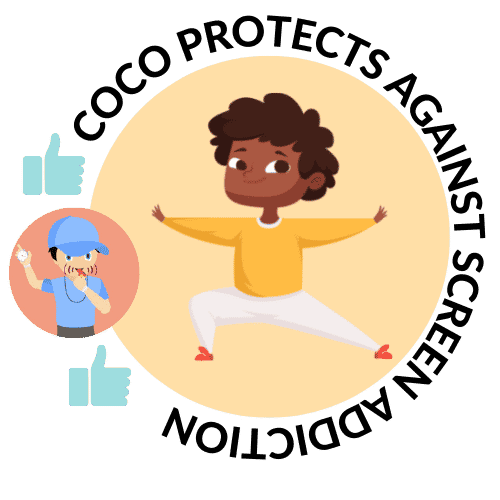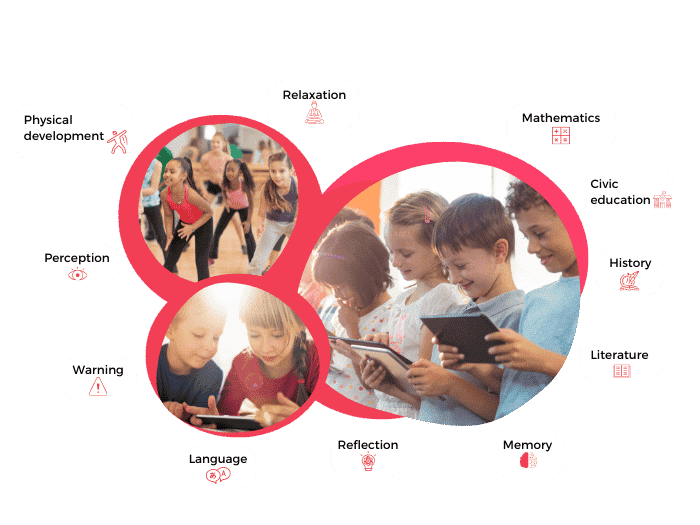 COCO THINKS and COCO MOVES allow the child to do physical and sports activities, while stimulating his cognitive abilities.
COCO FOR

SPECIAL NEEDS CHILDREN
DON'T WAIT ANY LONGER, SUSCRIBE
TO COCO THINKS and COCO MOVES ©!
1 YEAR – 1 TABLET
Performance Tracking
Monthly updates
Customer support
No automatic renewal
Unlimited amount of profile creation
(1 for each pupil)
£74
1 YEAR – 1 CLASSROOM
Performance Tracking
Monthly updates
Customer support
No automatic renewal
Unlimited amount of profile creation
(1 for each pupil)

As many subscription as the number of tablets in the classroom
£316
1 YEAR – SCHOOL
Performance Tracking
Monthly updates
Customer support
No automatic renewal
Unlimited amount of profile creation
(1 for each pupil)

As many subscription as the number of tablets in the classroom
£350
instead of £700
Need a quote for your school?
Head on over here.

Ethan
Coco is great! We subscribed because of his teacher who suggested we play at home. Thank you Miss Taylor. Ethan loves to play with it. Especially Coco Cooks because we can do the recipes he plays with at home.

Tess
The educational games are well chosen. I tutor Tess because she has
language difficulties
and she has made some improvements since playing with COCO.
She has fun while learning!
I can also see her evolution inside and we can adapt the games and sessions together.

Eden
Eden loves the Coco app, he played all summer
without getting bored!
It's funny because you can work on everything with this program, so we read, we calculate, we work our logic… and I say we because I can play with Eden and it's even quality time for the both of us.

Mark
Mark likes Coco and the games a lot ! First time he agrees
to review his classics!
It is really hard to find an app that is not just to play but that also makes him learn new words, new recipes, new emotions. We love to play together and sometime even make a competition out of it!
Ashdown Primary School
As a teacher, I was a little afraid to introduce tablets in class because we don't want the pupils to learn bad habits like too much screen time. But COCO is a great app because the Sport break allowed me to teach them regular breaks are good for them.

Leonor
We discovered this because my nephew uses it at school. Great discovery, our little Leonor loves it. She's a little bit young so we usually do 1 or 2 games with her and then dance or follow Coco's movements not to get her too used to the tablet. Thanks for the updates and new physical games!

St Luke Elementary School
Great! Finally intelligent games on tablet for our kids! The kids love it. We organized a culture contest last week, it was great to stimulate them.

Erika
I have been a teacher at our special needs school for about 1 year and it is great to see a tool I can use with my students. The visuals are attractive and
don't disturb the children's attention
which is always a plus!
I also like that I can hide some of the sports games to adapt the interface to the kids I take care of. Thank you DYNSEO!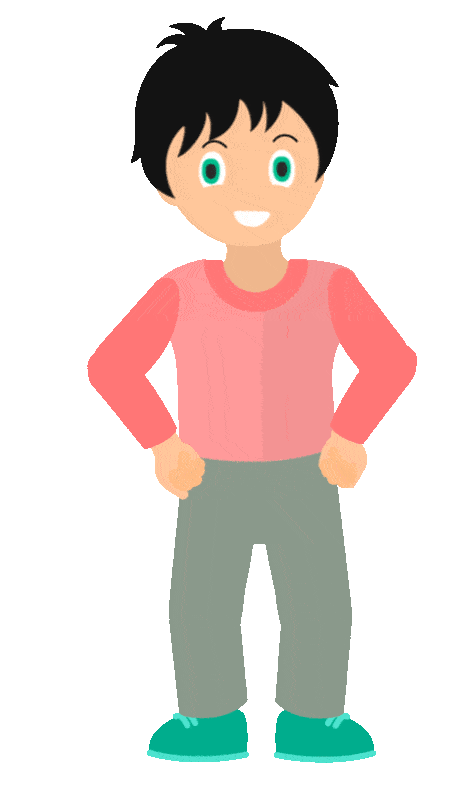 Can we try it before subscribing?
Of course! Implementing a new program in a school can be tricky. So to make sure you like the program, you can try it for free for a week.
Download the COCO THINKS and COCO MOVES app on your smartphone or tablet, on both Android and Apple devices.
After a week, the app is automatically blocked and will offer you to subscribe (see prices above).
Is the information about my students safe?
Yes, yes and yes! It is very important to us.
We keep everything very safe. All the data you enter (age, sex, name of the children…) remains with us and will never be sold or given to anybody.
We use, anonymously, game scores for each game to adapt their levels of difficulty and create stimulating educational games!
How many profiles can I create?
With the school subscription, teachers can create as many profiles as they want.
You can create one profile per pupil, and therefore follow their evolution individually. You can also create one profile for yourself for group activities if you want.
Can we play offline?
Of course, you can play with all the Coco games without Internet. It's really practical if you have connection issues in certain areas of the school.
You only need Internet to update the app and discover new games and features!
Is the COCO THINKS and COCO MOVES program adapted for special needs children?
Yes again! Coco is perfectly adapted for special need children. We follow everyday children with autism, children with learning or developmental disorder such as dyslexia, dysphasia, dyspraxia or with other cognitive disorder.
Each game has 3 levels of difficulty to allow the children to progress at their own pace.
Are you there if I need any help?
Always! Our customer service is here to help you. You can send us an email at [email protected], and if you need technical assistance you can schedule a meeting with us and we will call you!