Parents of children with autism have difficulties accepting the condition of their offspring. Added to this are the difficulties caused by each crisis. Learn how to calm your child during a crisis. Tips on how to do it smoothly.
1. Remain calm to hope to calm the other
If you can't control yourself in a crisis, it will be difficult to calm your child down. What can be done?
Avoid shouting
Do not allow the child with autism to imitate your inappropriate behaviors. This is why every parent needs to work on themselves. The first step is to act in a calm manner, regardless of the crisis the child is experiencing. We avoid tipping over into anger in order to avoid making the situation worse. You can reduce anger through breathing exercises. For example, take three deep breaths in order to release the pressure. The parent is a role model for the child. Il devrait de ce fait le démontrer par son calme et sa maîtrise de soi. So set an example!
Adopt gentle techniques
Crises are not always the same. Moreover, you have to be able to face each of them calmly. Since you don't know when a crisis will occur, use proven techniques. We think for example of yoga and meditation. Yoga has a proven effect on anxiety, stress, anger, and so on. The specific exercises of this discipline have a good action on both body and mind. Mindfulness meditation promotes a better mental state. These different methods can be practiced at home.
2. Supporting the child with autism
The goal is to find out what triggered the crisis in your child with autism spectrum disorder. You will be able to calm him down quickly if you have a clear head.
He is in opposition
You must know that in all children, opposition is a necessity for their own development. In these circumstances, you should avoid playing into his hands. Observe the child with autism to try to understand him/her and determine what to do. How is the opposition set up? While refusing to enter into conflict, you can value your child. Remember that the autistic subject needs time and maturity to understand certain things. However, parents should praise him when he obeys and behaves as they expect. He can turn a deaf ear. This is not easy to accept! Always communicate with him and be patient. Seek to establish a real relationship of trust.
Talking with the child
Finally take the time to communicate with him. And even answer the various questions or requests of your child. Communication involves careful listening and observation to meet these needs. Show your child that you are willing to listen. Psychologists offer parents an effective method: active listening. He or she screams, cries or appears to be anxious. Perhaps an event caused the crisis? You will need to talk to him if you hope to understand what is happening right now. Why not set up a routine with the intention of improving your daily life?
3. What can be done physically to soothe a child with autism?
Hugs, a massage, a playful activity… So many things that parents can initiate to relieve an autistic child in crisis.
Give him a massage to calm him down
A massage, when well executed, gives impressive results. The massage helps to evacuate muscular tension caused by excess stress. Act in the best way so that it will bear fruit. It is also a communication tool with your autistic child. In a quiet room, start by gently massaging her shoulders. A massage of the temples and forehead is also recommended to promote relaxation. Small pressures can still be applied to the child's feet. Place the toddler in a position conducive to relaxation, whether lying down or sitting. Avoid sudden movements and violent blows. The massage must be painless.
Fun activities to help him cope with crises
Specialists offer a variety of activities or games to help children with autism manage their emotions. Music therapy is one of these activities. Music thus contributes to the discovery of emotions. This will allow him to identify emotions, as it is often complicated with words. The experts have developed many specific games. On the other hand, they recommend small yoga exercises. Finally, cardiac coherence brings very encouraging results. You can find activities or apps tailored to managing the emotions of a child with autism spectrum disorder.
Discover the COCO THINKS and COCO MOVES app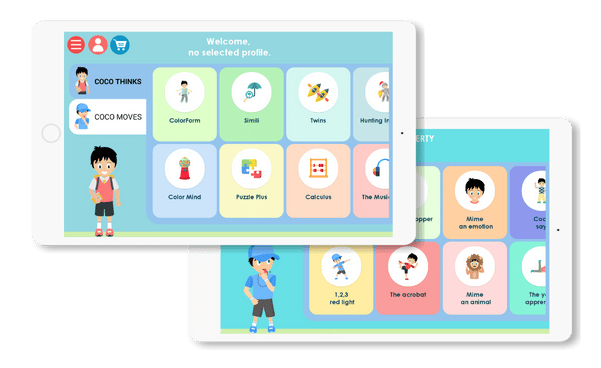 An educational and sports app for all children
The COCO THINKS and COCO MOVES app is a tablet and smartphone educational program suitable for children ages 5 to 10.
With more than 30 educational games, the child can work on all the cognitive functions acquired at school, such as logic, thinking, or planning, while enriching his vocabulary, and revising his mathematics.
COCO THINKS and COCO MOVES, the education and physical app
The COCO app imposes a sports break after 15 minutes of screen time. This allows them to air their brains, and then to be more focused!
Note that it is also possible to use the app only with sports activities, to adapt the games to your child. Personalize his experience and teach him to focus.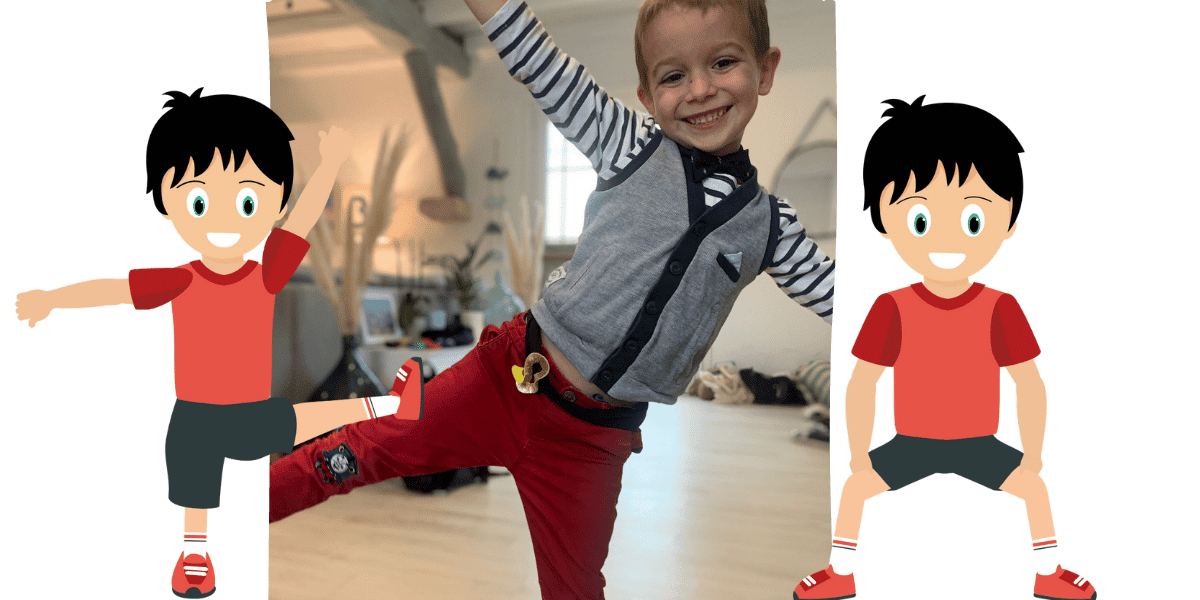 4. Reflexes to avoid
The adoption of good behaviours is necessary in the management of crises in children with autism. What actions should be avoided?
Do not scold him
It must be said that scolding or harshly punishing a child with autism will not bring about a change in the child. If it doesn't work as the parent hopes, it's because it's not directed at the cause of the crisis. Punishment often encourages aggressive behavior. It produces the opposite effect of the expected result. Change your mindset to adopt the right attitudes. This does not mean that punishment is strictly forbidden. No! But it must be done in a singular context. It should not become a saying.
Behaviors to avoid with a child with autism
Bad behavior or inappropriate attitude should be treated as such by the parents. Do not give attention to an unpleasant attitude. Instead, time should be spent on good behavior. Not to mention that repeated yelling or scolding will only make things worse. Play it straight with the toddler. There is no question of saying "no" when you have the opportunity to say "yes".
Other articles that might interest you:
Autism causes a variety of disorders in children. Concerning schooling, children are abandoned to their fate because...