Olympics between nursing homes: starting January 29th!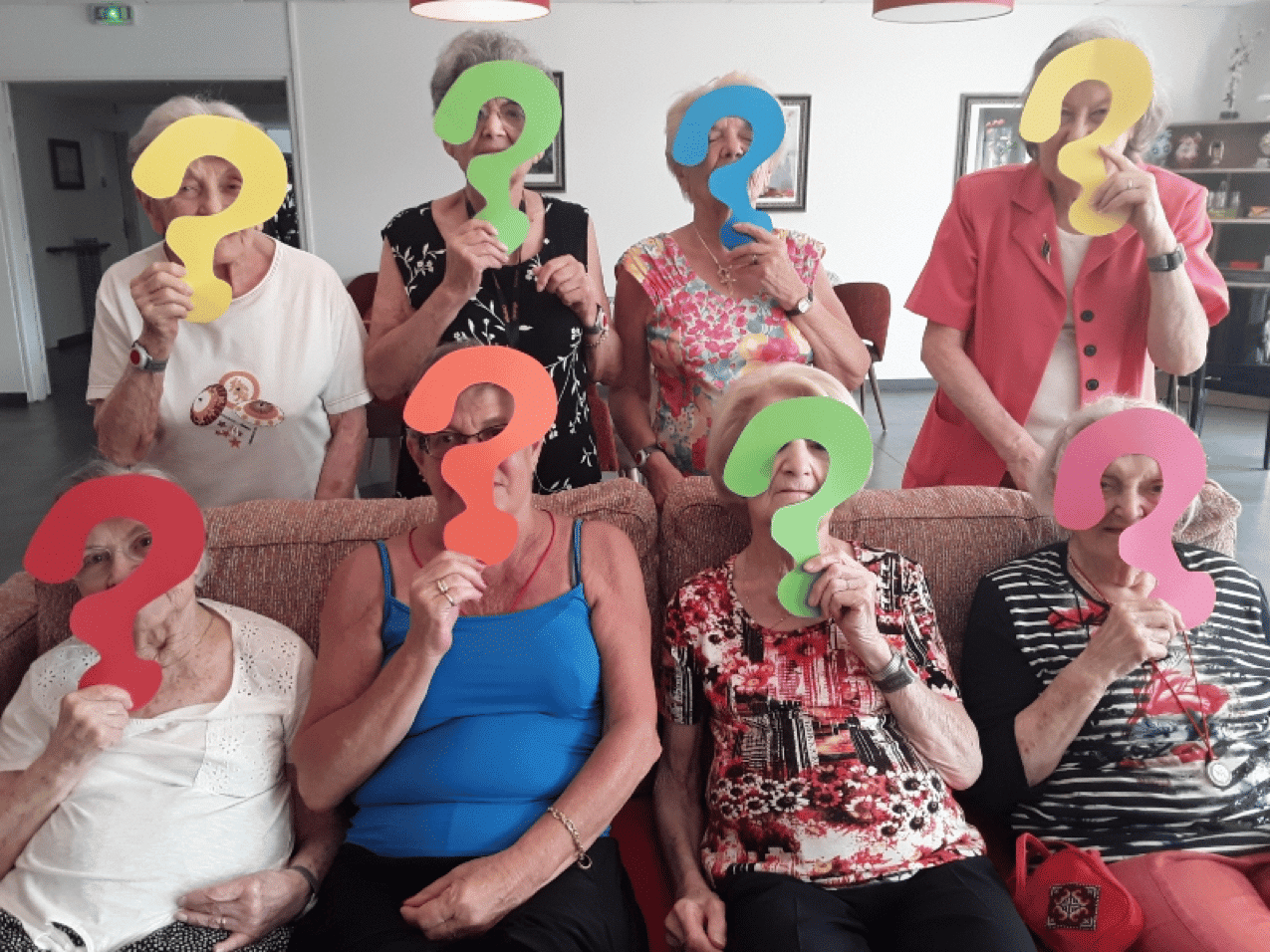 Winter Olympics arrives !
 From January 29 to February 9, 2018, join the Winter Olympics of Nursing Homes! In July, more than 230 nursing homes competed in this worldwide competition!
Several institutions will take part in a challenge based on general culture questions. Seniors will be asked to answer 32 questions per day, 16 very easy and 16 more difficult, to give all residents a chance to participate.
Residents will play as a team on a tablet-based application created just for the occasion by DYNSEO. Displayed on a television screen, facilities can create an exhilarating animation and even involve their families!
Nursing homes, retirement homes, assisted living facilities, memory care centers… All institutions can participate.
The Olympics app will be available on Android and iOS.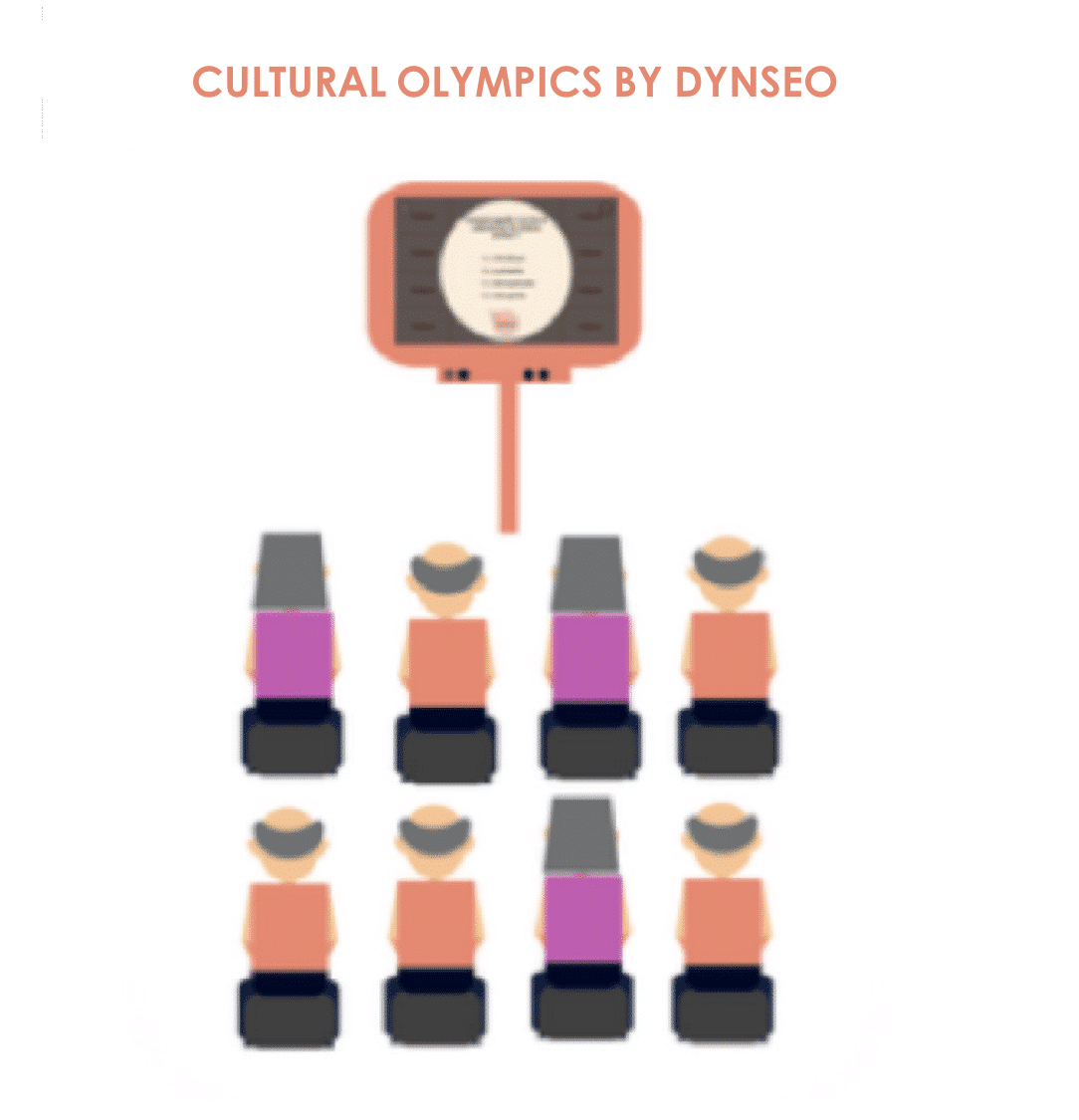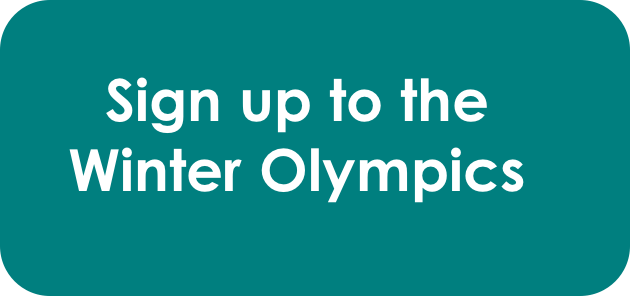 Spread over 12 days, the contest is played on 10 sets of 32 questions. If you miss a day, you will have the opportunity to catch up with the questions another day.
In a series of 32 questions, there are 16 easy questions and 16 more difficult questions, to allow all residents to join in the fun regardless of knowledge level.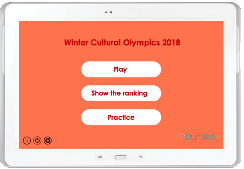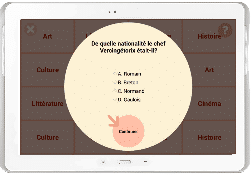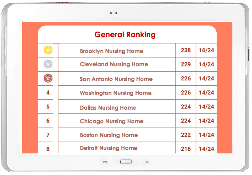 Various questions adapted to the generation of your seniors !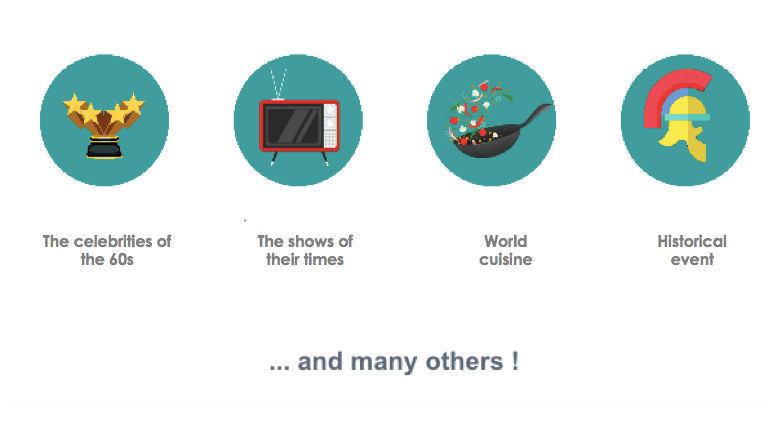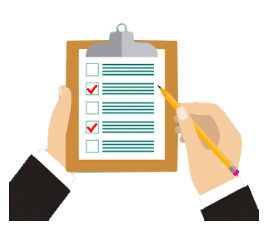 HOW TO PARTICIPATE ?
To participate in these Olympics you need:
– An Android tablet
-An iPad
Optional
– A Wi-Fi connection : to follow your ranking
– A television : to project your tablet on a big screen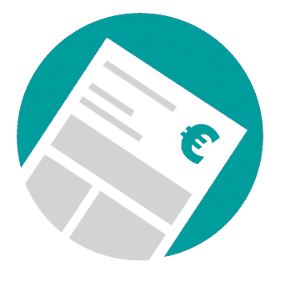 COST TO PARTICIPATE
88 $
Free participation for the first edition
By participating in the contest you get free of charge our tablet memory games program for the duration of the Olympiads : The best way to train your team !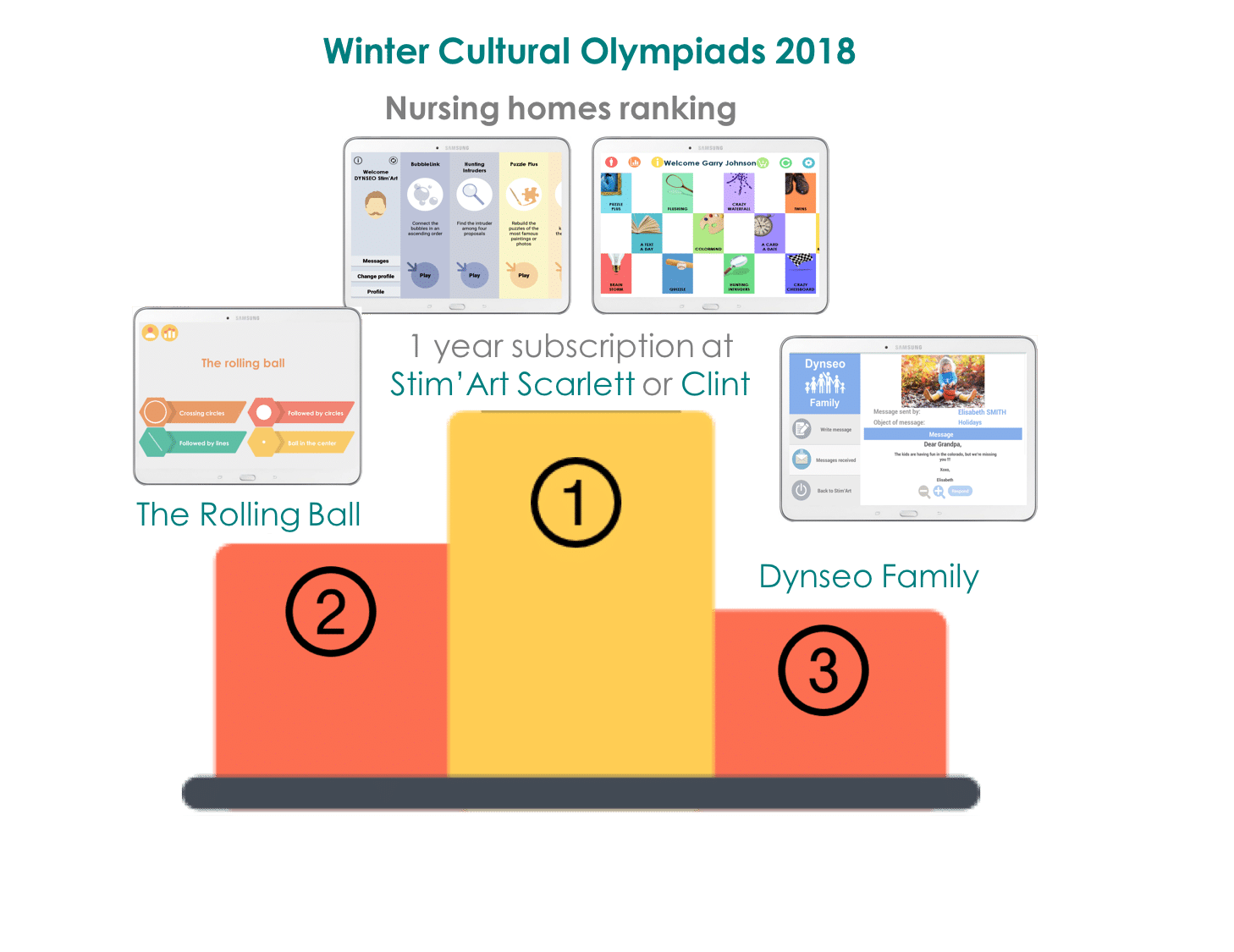 TO WIN
The first three positions will receive prizes.
First place will win a one-year subscription to StimArt, our cognitive stimulation program.
Second place will win the Rolling Ball, our new app to work attention and motor skills.
Third place will win Dynseo Family, a service platform to promote exchanges between seniors and their families in a simplified way.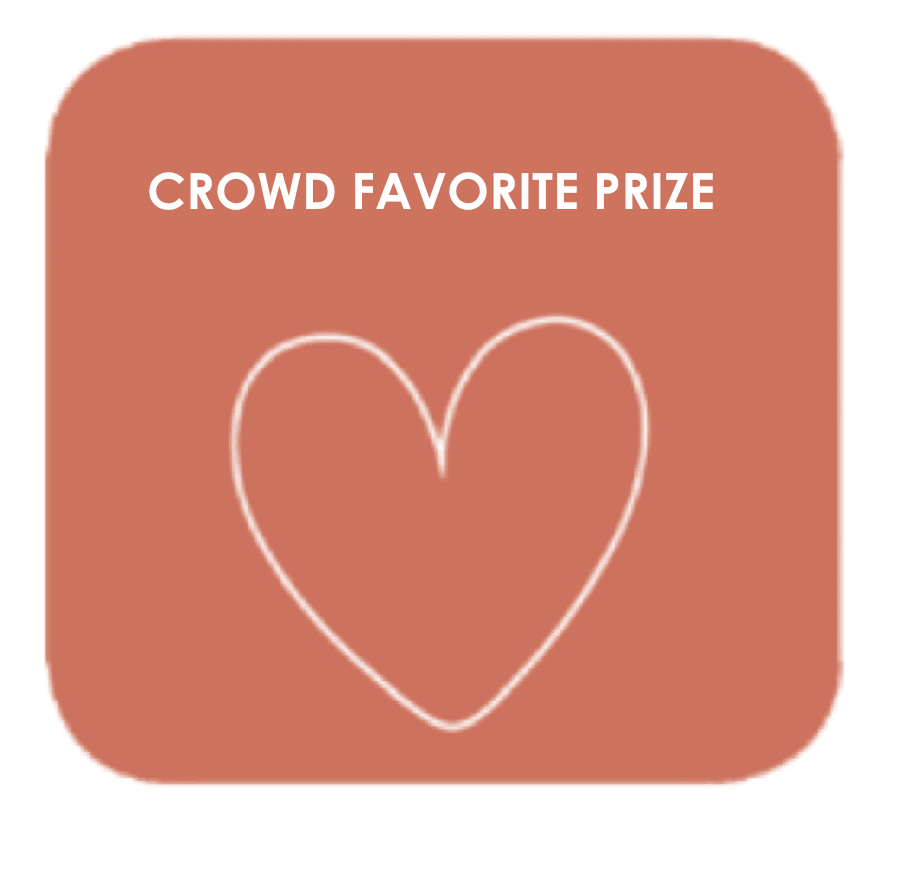 CROWD FAVORITE PRICE
Each institution will be able to submit their favorite photos of residents playing!
The institution with the most likes will also earn a one-year subscription.
To sum up,
A stimulating, cultural and creative experience of connections
With its expertise in cognitive and cultural stimulation developed through extensive collaboration with nursing homes, DYNSEO offers questions of general culture adapted to their generations as well as their abilities.
Connections between residents will be strengthened, encouraging team spirit and communication, as well as relationship between seniors and caregivers.
All nursing homes, retirement homes, assisted living, and memory care centers are invited to participate!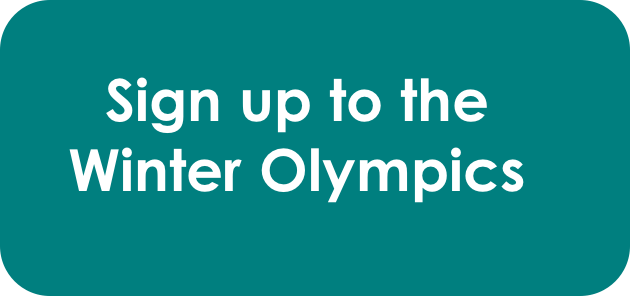 Discover in exclusivity the website dedicated to the Olympics contest