Discover "Geography", our new brain game!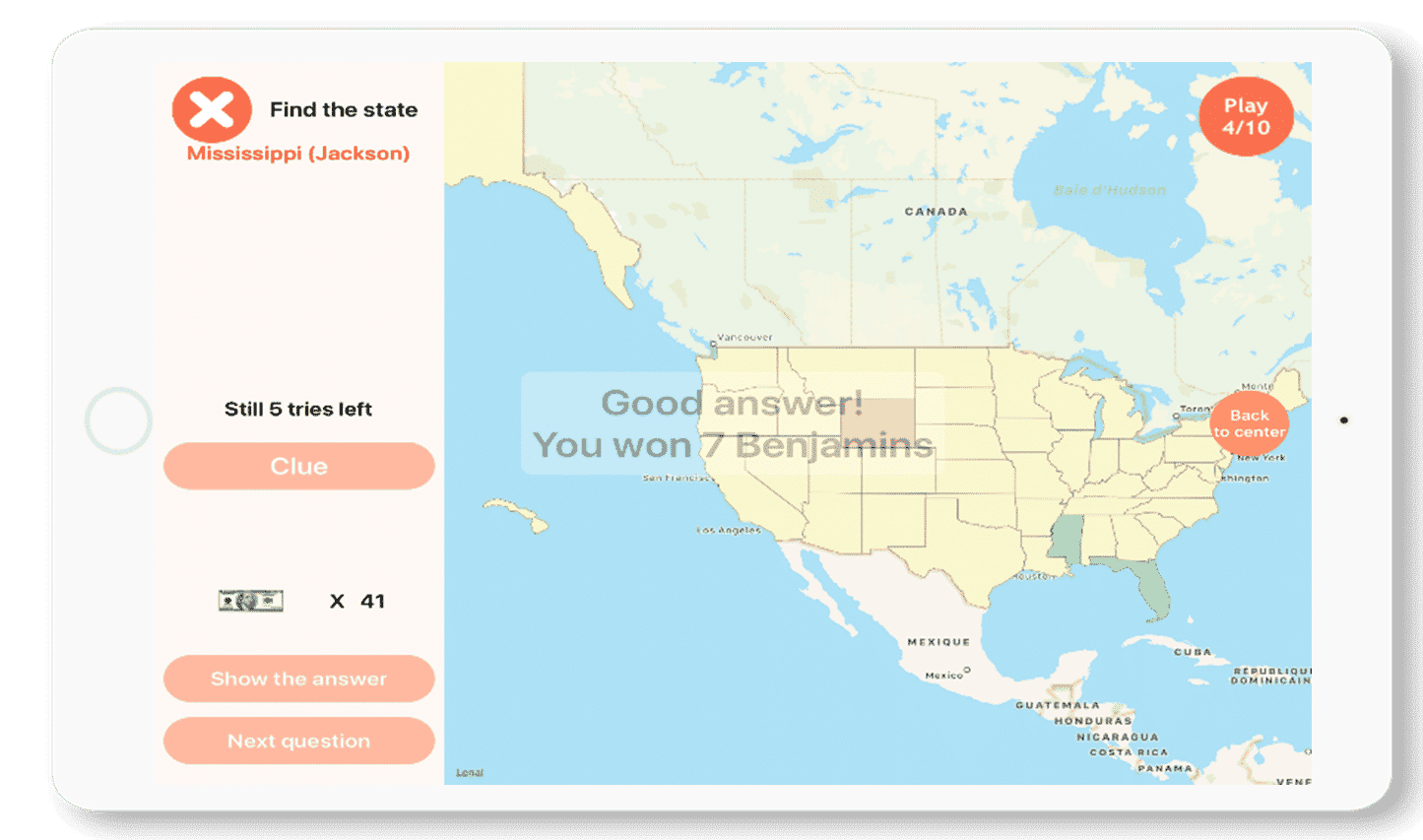 Find European countries and American states on a map
We are pleased to announce that a new brain game about geography is available on your tablet. Find out the locations of many European countries and American states on a map.
Discover "Geography" by updating your Dynseo app. It is a great game for the brain. The American maps are available on both Clint and Scarlett. However, the European maps are only available on Clint.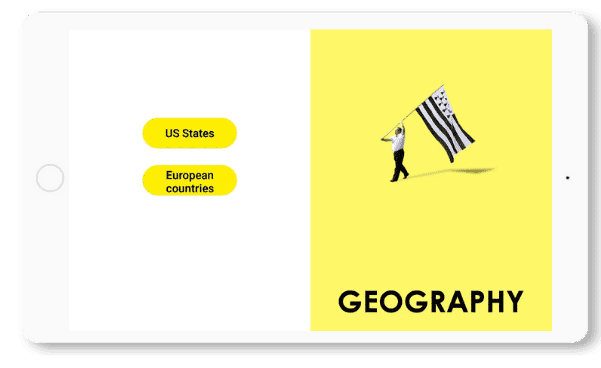 Placing American states on a map
Thanks to this brain teaser you also can locate American states.
Find out where California, Florida, New Jersey, but also Iowa and Delaware are. Are you up to the task? This game for the brain will also improve your general knowledge.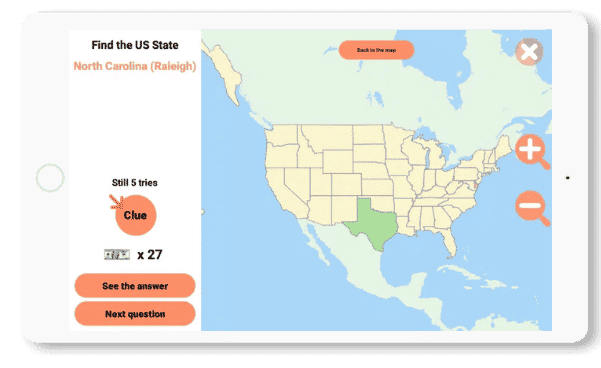 Placing European countries on the map
The concept is really easy, you will have to place European countries on a map. You would love playing this fun brain game! It is a great activity for senior citizens!
Placing Spain, Germany, and United Kingdom on a map is obvious, but who would be able to find where Kosovo, Bulgaria, Montenegro, or even Moldavia are?
If you choose the difficult level, you will be given capital cities and you will have to match them with the right country on the map. This memory care app is adapted to every user!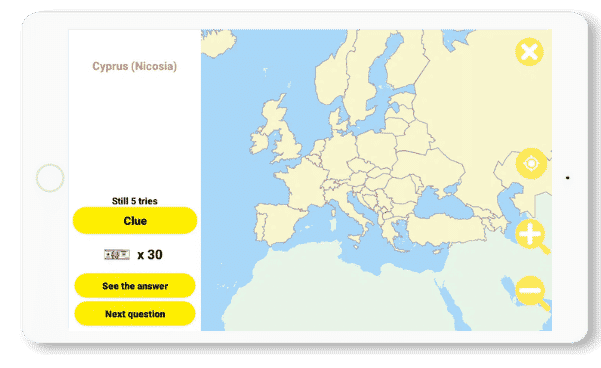 Get hints to help you win the game
Each correct answer gives you new "points" called "Benjamins".
If you have a doubt while answering a question, you can buy clues thank to your "Benjamins".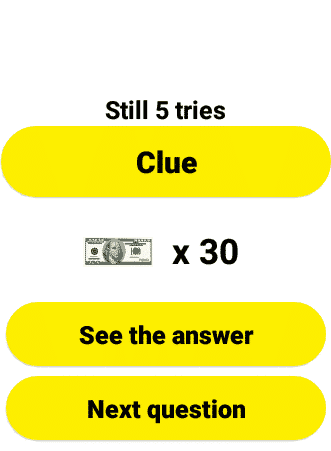 Updating the Senior brain app!
It is easy peasy!
– You will need an internet connection
– Click on the arrow icon :

– Click on "update"
You will then be able to discover our new game for the brain!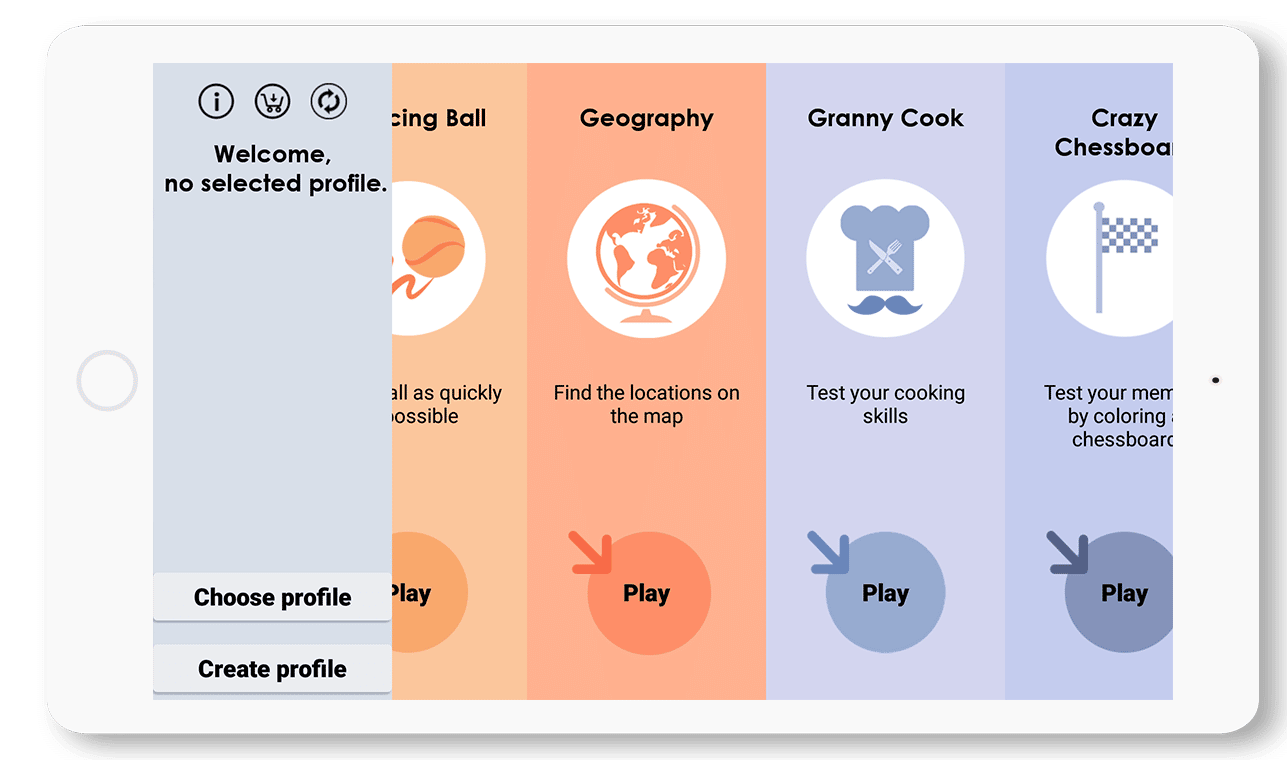 SCARLETT,
the brain training app for seniors
A memory game on tablet with easy and suitable games for seniors and their caregivers.
Discover all the games you can play on the daily to train your memory and stimulate your cognitive functions.
At home, with a health professional or a family caregiver: adapt your training for an optimal stimulation.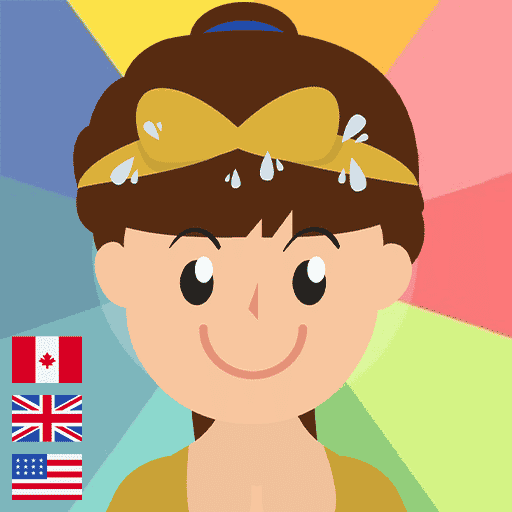 + 30 adapted games
A memory games program adapted for people with cognitive disorders such as Alzheimer's, Parkinson's, and other neurodegenerative diseases.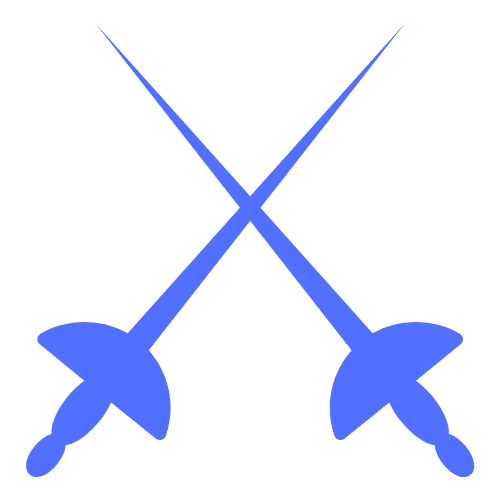 2-player games
To help each other and play together, some games can be played in pairs. The screen is divided into 2 parts, and each plays one side.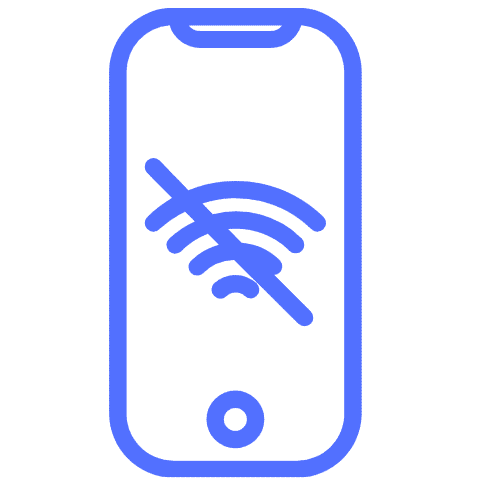 Without WiFi
Scarlett works without Internet.
Play whenever and wherever you want!