Interview with Jeff, the founder of Speechies.co.uk, activities and tools for speech and language disorders.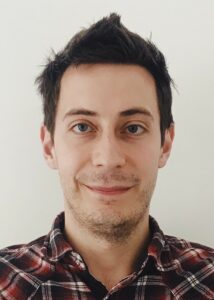 Who are you and what do you do?
My name is Jeff and I am the founder of Speechies. I am a fully-qualified Speech and Language Therapist who is a member of the Royal College who works in the UK. I work in hospitals, online and in my clinic with vast range of individuals who have a range of speech, language and communication needs aged from as young as 3 years old right through to 90 years old. I specialise in AAC (alternative and augmentative communication) so have a passion for using technology to help people communicate.
What is Speechies?
Speechies is an online service that provides assessment and therapy for individuals who have speech, language and communication needs. Clients are connected to a UK based Speech and Language therapist via our online platform. We work with children who have difficulties saying the right sounds, adults who have had strokes and everything in between.
Our service also provides training and resources for those who work with individuals with speech and language difficulties (including teachers, teaching assistants and carers).
Why did I create Speechies?
I created Speechies in order to try and make a meaningful difference to the speech and language world and help people who need it. In today's fast-paced world we often do not have the time, money or resources to get the help that we deserve. Our service provides a means of getting the help and support from an expert that individuals need to solve their speech and language difficulty from the comfort of their homes. Our online service enables us to keep our costs low and this saving is passed on to our clients.
We are offering a free initial assessment and report to all of our clients during this difficult time for us all due to the ongoing coronavirus pandemic.
What is Speechies' Mission?
Speechies mission is to give voice to the voiceless through a convenient and affordable method. We aim to solve speech and language problems, raise awareness and empower those with communication difficulties.
How do you see the future of Speechies?
We see Speechies continuing our commitment and dedication towards our clients and solving more speech and language problems one individual at a time. We aim to incorporate all of the latest technology that companies like Dynseo are providing into our practice.