Stim'Art, the first brain games program adapted for all!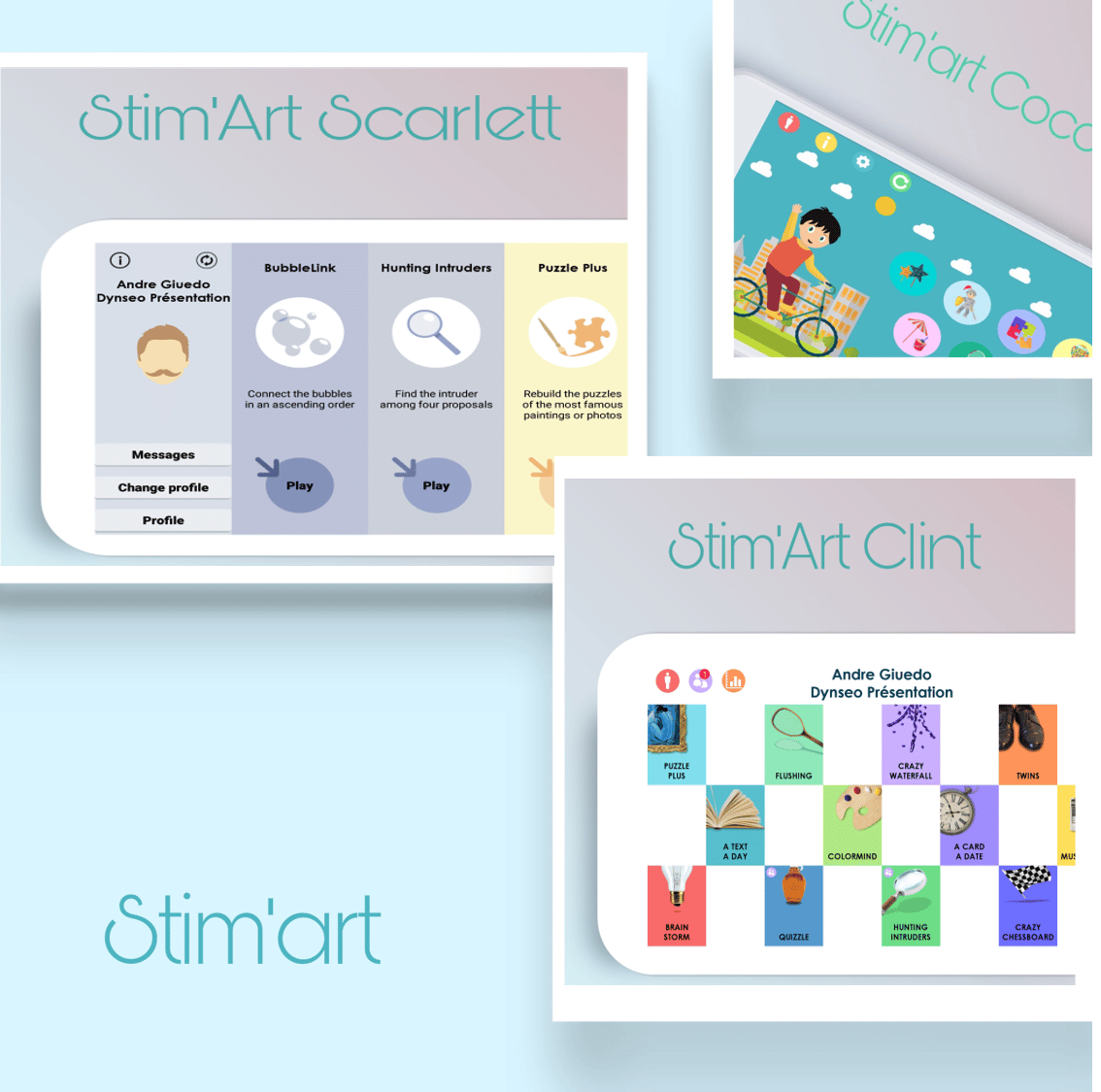 A playful and cultural brain training app that stimulate the memory. A web tracking platform can analyze and monitor performance.
DYNSEO offers a whole range of playful and cultural memory games so you can have fun and stay healthy at the same time.
Through cultural exercises (general knowledge quizzes, puzzles of famous paintings, literature, fast games, etc.) you will train different memory functions: : long term and short term memory, attentiveness, focus, visual and spatial memory, implementation of strategies etc.
All these functions will help you challenge yourself and preserve your independence.
Additionally, your statistics are automatically uploaded on a web platform that allows you to analyze and monitor your health.
Clinical Study
A clinical study "Adoption and Use of a Mobile Health Application in Older Adults for Cognitive Stimulation" – Study conducted by Mobin YASINI and Guillaume MARCHAND – on the adoption and use of the Stim'Art cognitive stimulation program for seniors for a duration of 6 months alongside 15 seniors aged 79 to 88 years has demonstrated the following: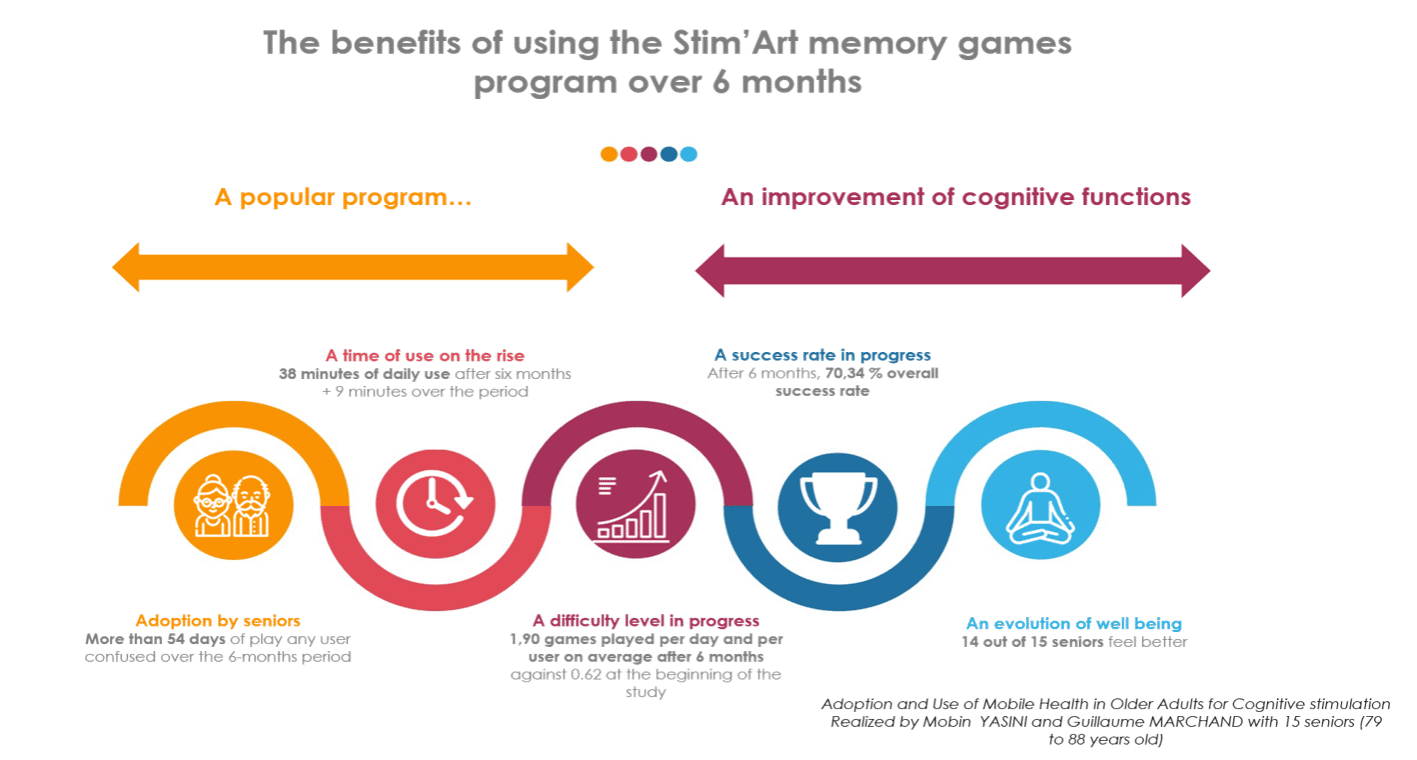 A MedAppCare Labelization
The Clint version of the Stim'Art program has already been labeled MedappCare.
Train your memory: from children to seniors, at home or with a health professional
Today we sell our brain training program Stim'Art both :
For home use
To institutions such as nursing homes, care homes, residential services, day care, home care services, hospitals and clinics.
The benefits of our brain games are :
A program praised by the users and a clinical validation in progress
An inter-generational program
A web platform to analyze and keep track of your statistics
Games that can run without Internet connection
Several features to play together or have a simplified integrated inbox
Try our brain games apps for free 
You can download our apps on any android tablet or ipad, and test them for free!