Suzie investigates : Seniors are becoming more and more connected… A great reason to download games for the brain
I recently read many interesting press articles, especially those dealing with seniors and new technologies.  For example, there are many articles about brain teasers  and games for the brain.
As you all know; I am found of new technology. However, high tech companies sell many products. and understanding all of them could sometimes be scary. In fact, new technologies can sometimes impress! I was interested in knowing how other seniors where doing with new technology. Nevertheless, those products could be good tools to play great memory games for adults
Seniors are more and more equipped with new technology and games for the brain
It has often been said that seniors are getting increasingly more connected. Furthermore, this statement has recently been confirmed by a survey carried out by CogedimClub- TNS Sofres.
According to this study, seniors show a high level of equipment for connected technology. In fact, two thirds of seniors have at least one connected device at home. I expected this figure to be much lower! Thus, this could mean that many seniors regularly use mind games for adults.
Furthermore, this study reveals that more and more seniors surf the internet. 63% of them regularly use the internet to communicate, to keep abreast of the latest news, but also to read information about various products and services. Besides, perhaps that they also use the internet to download adapted games for the brain, such as STIM'ART!
Moreover, more and more seniors are connected and use digital tools, and knowing this trend increasing each year pleases me.
I also have: a computer and a smartphone, but my favourite tool remains my Stim'Art senior care app!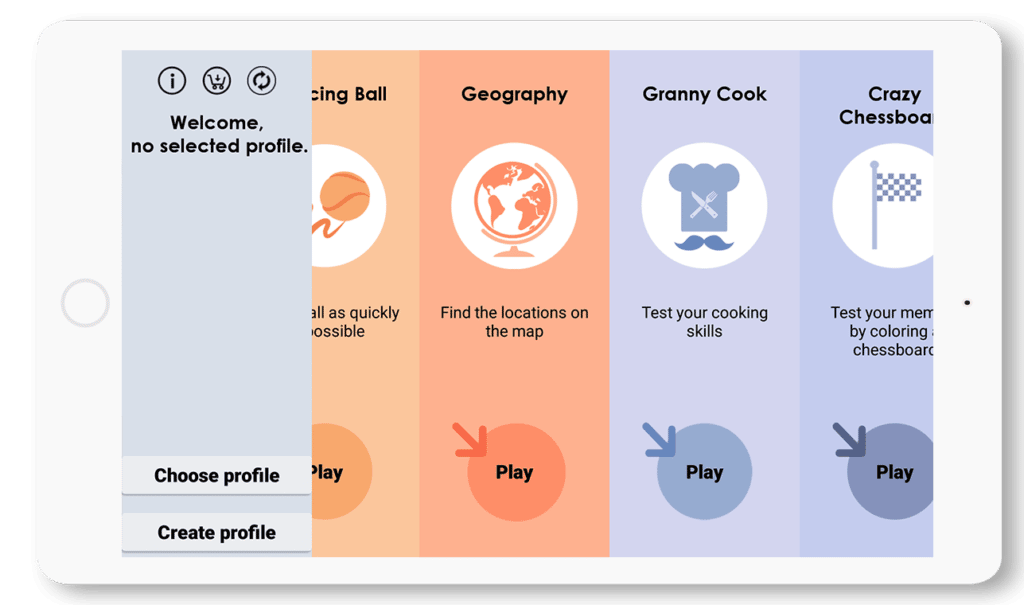 Brain games and social networks
In fact, more and more people use social networks, and overall Facebook. Of course, those tools are not to spy our grandchildren… Who knows! I personally use Facebook to talk about my favourite memory and senior care app: STIM'ART CLINT.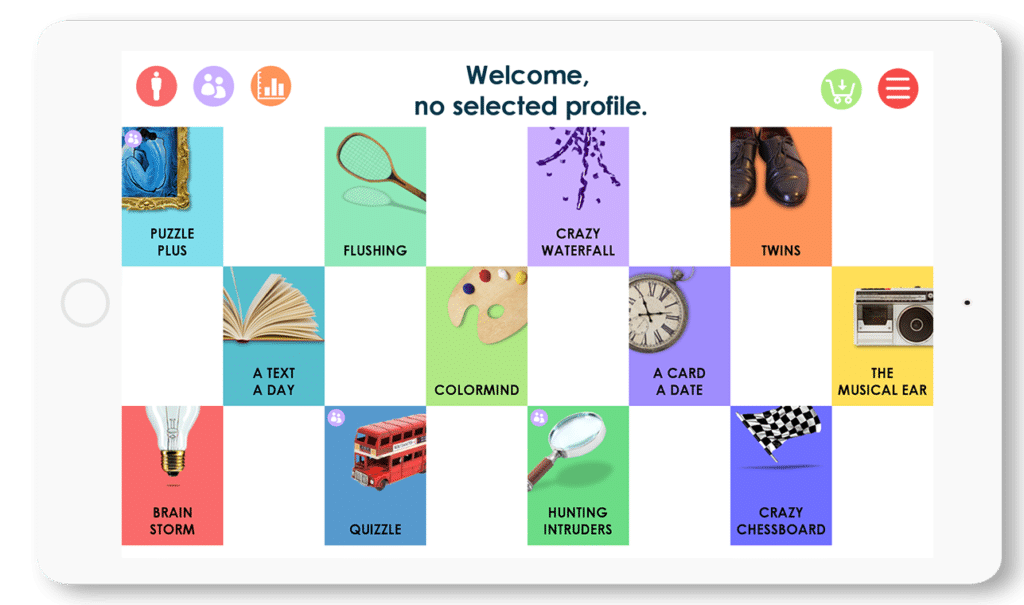 The study from the Institute Strategy Lab claims that during the past three years, the share of seniors using new technology (over 55) has increased by more than 80%. This is incredible! On the other hand, teenagers (between 13 and 18) are not great Facebook fans anymore. Their share has decreased by 25%.Facebook's main objective is obviously to keep in touch with our families and our loved ones. It also helps us becoming more "open minded".
Thus, its content could be adapted to our hobbies and other areas of interests. For instance, you can subscribe to many company's official pages! DYNSEO gives many tips to correctly use its various games for the brain!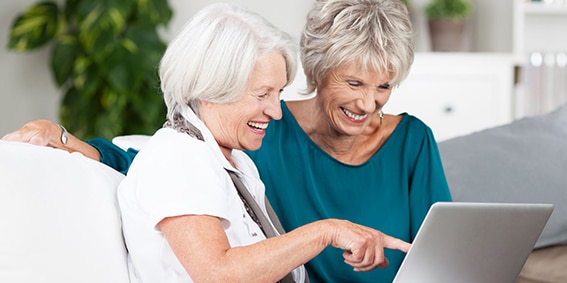 Seniors and online purchases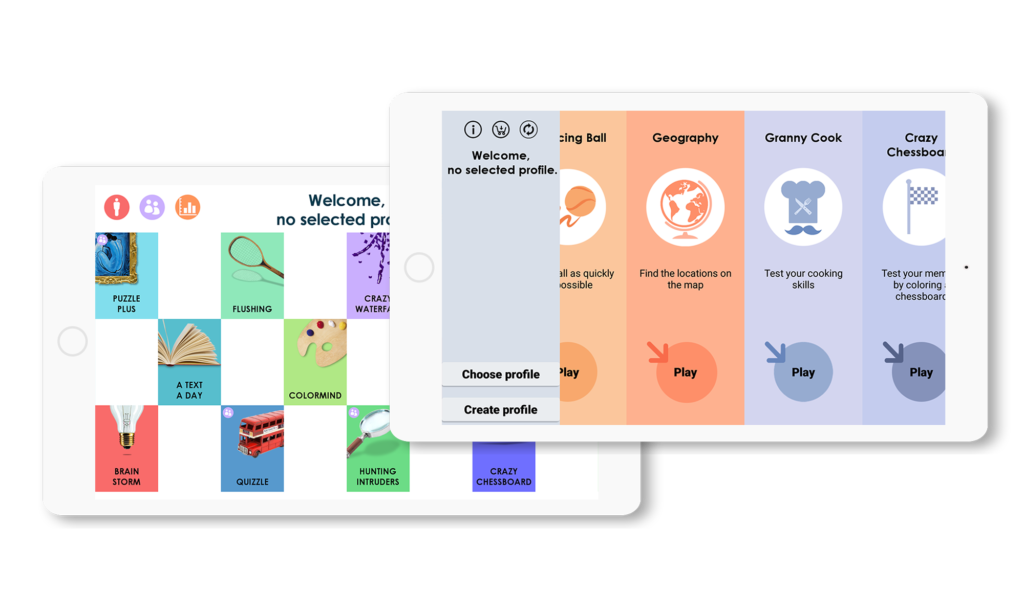 Nowadays, it is common for elderly to purchase online. In fact, 25% of online purchasers are seniors aged over 50. (According to the French senior institute).Seniors are increasingly more interested in games for the brain. Downloading senior care  brain apps also is online purchasing! You could get our STIM'ART brain games for adults on the GooglePlay and the  Appstore. According to the 2014 CREDOC, about two thirds of the elderly assert to regularly purchasing online (at least one product per month). That means that we use the internet almost as much as people aged between 50 and 60 years old! That's  even more surprising!
That encourages us to download brain games for adults!