Life enrichment: How to become a great life enrichment director in Nursing Homes
Last October, we organized a survey to understand what were the best practices in terms of facilities and activities in Nursing Homes (Exemple: Activities in Nursing Homes)
We have asked many questions to psychologists, Nursing Home directors, Nursing Home facilitators, etc. We have received more than 650 answers.
Therefore, our aim now is to give relevant advice to all Nursing Home facilitators who want to become more efficient and accessible towards the elderly.
First of all, seniors rarely hesitate to take part in many Nursing Home activities. Furthermore, they are open-minded and love discovering new activities in Nursing Homes. That is why you could play brain games with them!

Before starting the activity for seniors – Organising & planning
Organize face to face meetings with each resident to get to know them better and to help them discover your establishment. This will allow you to anticipate their fears and concerns.
Know all the residents' impairments to propose them adapted activities in Nursing Homes. You will also be able to offer other senior brain apps, etc.
Never underestimate the resident's capacities; you could easily be surprised. They are sometimes gifted for using new technologies such as games for the brain and senior brain apps, etc.
Organize simple events, so that all residents could participate. Don't forget to take into consideration their experience and the place where the event is held (city? Countryside?). This will help you to organize successful senior residents' activities.
Schedule your Nursing Home cultural activities within a year and give bearing to your residents to win their loyalty.
DURING THE SENIOR CARE ACTIVITY – ACT
Don't be obsessed with the project! Instead, you should focus on how the seniors react. Spend time listening to them, and try to distract them with a "grain of folly". You could also assist them when they play fun brain games!
Don't hesitate to set up groups of 3 or 4 members. (example: activities in nursing homes).
Don't be shy. You must not be afraid of being ridiculous

.

You must be confident to organize successful activities in nursing homes
Act with residents; you should take part in your Nursing home cultural activities (Exemple: DIY activities) instead of expecting great results from the elderly. It will improve the Nursing Home cultural activities' quality!
You must have a high capacity to adapt to your environment and know how to improvise. If you lack imagination, you could motivate seniors to play games for the brain.
You must encourage your residents to participate! Indeed they are often shy; they are more often onlookers rather than direct participants. Let them play great fun brain games!
Whatever happens, act on the spur of the moment!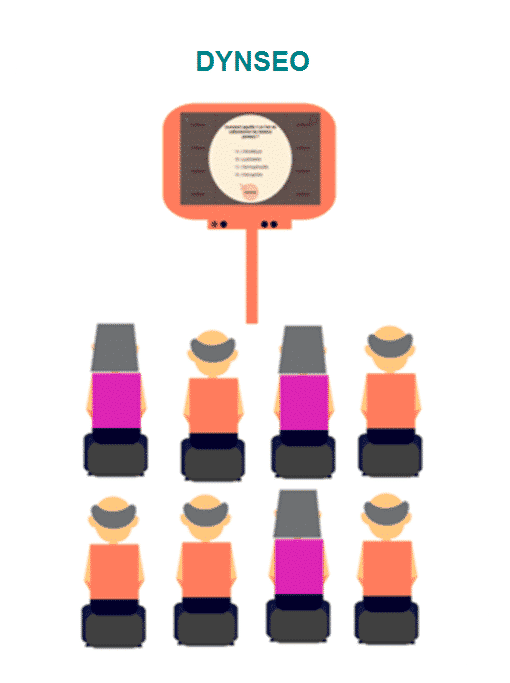 AFTER THE LIFE ENRICHMENT ACTIVITY
React to any feedback which could inspire your activities in Nursing Homes(example: playing brain teasers, Alzheimer apps, etc).
Don't seek too much recognition.
GENERAL ADVICE
Remain available for all residents (Do not forget anybody) in all situations.
Value your residents, do not underestimate them. (example: When they play games for the brain).
Stay motivated, stay in a good mood and maintain your creativity. Never give up! In fact, activities in nursing homes could be tiring!)
Work in collaboration with the care team during activities for senior residents
Create and maintain a social link with families.
Do not infantilize seniors. This obviously won't encourage them to participate in the next activities in nursing homes.
Give priority to the quality rather than quantity. You could assist seniors when they play senior brain apps, etc.
Request information from the town hall to identify what partnerships could be established (Schools, associations, etc.).
Animation in Nursing homes is an on-going and continuous activity!
What are you waiting for?
Life facilitators should also take time to have a drink with seniors, to discuss with them, to understand their concerns, and overall smile to them!  To smile is the best animation you could ever offer to lonely people! Don't forget to SMILE!
If you are interested, feel free to contact us at : [email protected]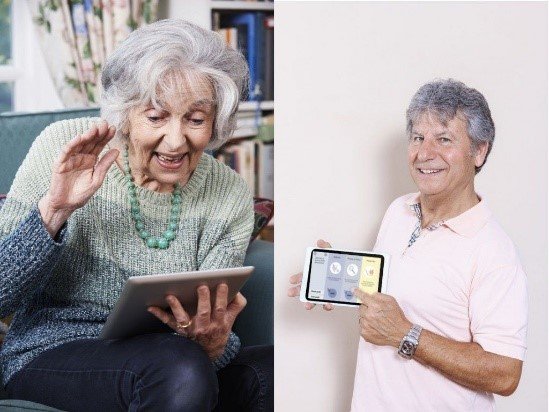 See also…