With time and age, the physical and mental state of some people deteriorates. Staying independent is a real challenge for many people with disabilities or for the elderly. It is mainly for this reason that the work of caregivers and life assistants is particularly interesting. Mary, a caregiver, explains her progress in this profession.
How long have you been working as a caregiver?
I have been working as an at-home helper or Skilled Nursing Facilities for over 10 years. Previously I worked as assistant in a marketing company. I've always enjoyed working with the elderly. When I decided to change my lifestyle, I started as social care assistant, before taking medical-psychological training as part of the continuing training.
Why did you train as a gerontology care assistant?
The training of a gerontology care assistant allowed me to have a fresh look at my profession, a new approach to the relationship with the elderly. I was able to quickly comply with the new teachings received, building on the similarities with my training in medico-psychological assistance.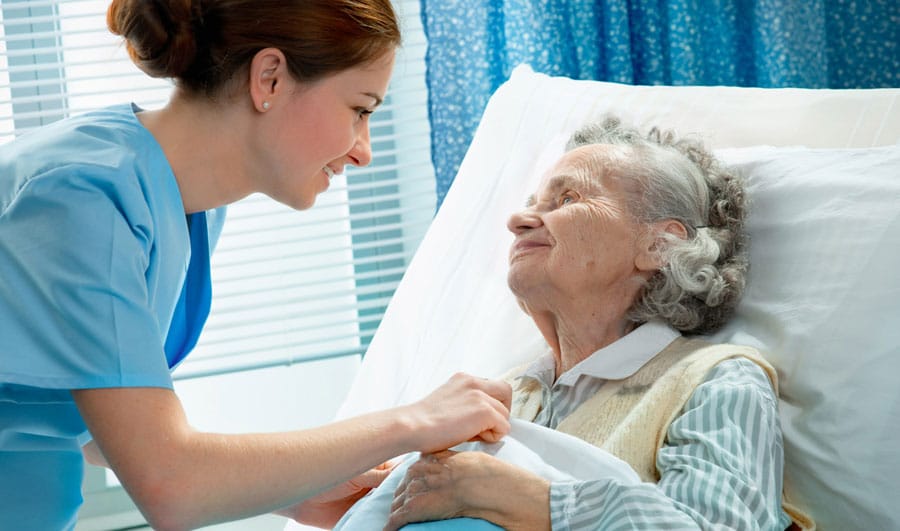 In addition, thanks to these new skills, I am able to better identify people with behavioural disorders. I am also more attuned to the non-drug approach.
Can you describe your activities in Skilled Nursing Facilities?
Most of our activities are done as a team for greater efficiency. The teams develop the most effective program possible in order to provide the most effective support service to their residents. However, we do everything we can not to make them feel bored. We often surprise our residents. This is illustrated by trips or walks in new places.
We regularly organise memory workshops to stimulate the cognitive functions of residents. To do this, we use the Stim'Art Scarlett, an adapted brain games program, which is very popular with residents because of the variety of content. Furthermore, thanks to Stim'Art, we can follow the evolution of the results and well-being of each resident, which gives us an additional indicator in the daily support.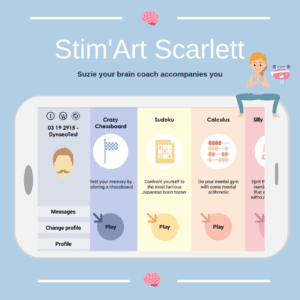 They are asking for more and it is very appreciable. These measures have a major impact on their mood and health. As a medical-psychological support, it allows us to easily have activities to offer them. Depending on the troubles of our residents and the seniors we take care at home, it is sometimes difficult to adapt and manage these situations, and this can be stressful for a beginning caregiver. Simple games on tablet allows us to offer them something, and we'll do it together.
It comforts us and motivates us to accompany our elderly. We see them several times a week, if not more, and we're getting close to them. It's hard to see cognitive and behavioural disorders increasing, so having tools to continue sharing an activity together is a real support for us, and we feel really useful.
What do you particularly like about this job?
According to me, there is nothing more rewarding than helping those who need it the most. Working with elderly requires a lot of effort and skill. However, nothing can replace the discussions and the relationship we have with them.
What words would you use to define your profession?
Benevolence and compassion. To excel in this activity, you must have a deep love of the other, and a foolproof professional conscience. Losing independence and autonomy is a difficult step. Our job is to make it more bearable, and to restore the good mood.
What advice can you give to those who want to get into this business?
First, you must be sociable and appreciate human contact. Then you must love helping others and be patient with those who are in distress. Finally, you have to train to best support the elderly and to know the actions to be taken in any situation.