After several years of work, you're retired. It's an opportunity to enjoy life, but also to deal with some health concerns. To help you, there are mobile applications that allow you to animate your retirement in Nursing Home.
KEEP THE SOCIAL CONNECTION
When you're retired, you tend to feel cut off from the world. So, to overcome this feeling, you can use applications that make it easy to communicate with friends and family.
Skype: Allows you to make remote and live video calls.
WhatsApp: Allows you to chat, share videos and photos with your loved ones wherever you are.
Dynseo Family: Makes it easy for senior citizens and their families to talk to each other, whether they're at home or at work.
SOME HEALTH APPLICATIONS
Retirement is generally associated with health concerns, once again, there are many solutions that can be adapted to everyone's needs.
MySugr: For a regulation of your type 1 and 2 diabetes.
Qalo: Keep an eye on your weight, tension, physical activity every day.
Yuka: Allows you to scan the barcode of your food products and be informed about their impact on your health.
USE FUN ADAPTED BRAIN GAMES  
When you are a senior, it is sometimes frustrating to realize that you start to forget things. Fortunately, there are applications that can help you reduce these early cognitive problems.
Scarlett: When you suffer from memory loss, it is essential to stimulate your cognitive abilities, regardless of how far along you are in the disease. Stim'Art Scarlett is a memory game program specially developed for people prone to disorders such as Alzheimer's, Parkinson's and other neurodegenerative diseases.
Scarlett is used by Nursing homes individually and/or collectively, but also in day care and at home by seniors prone to cognitive disorders. It has three levels of difficulty (easy, medium and difficult) so that everyone can stimulate themselves cognitively and enjoy playing.
This program is designed so that each player can progress at their own pace. Through playful and cultural games, the player works on concentration, alertness, semantic and auditory memory, as well as visual and spatial reference points.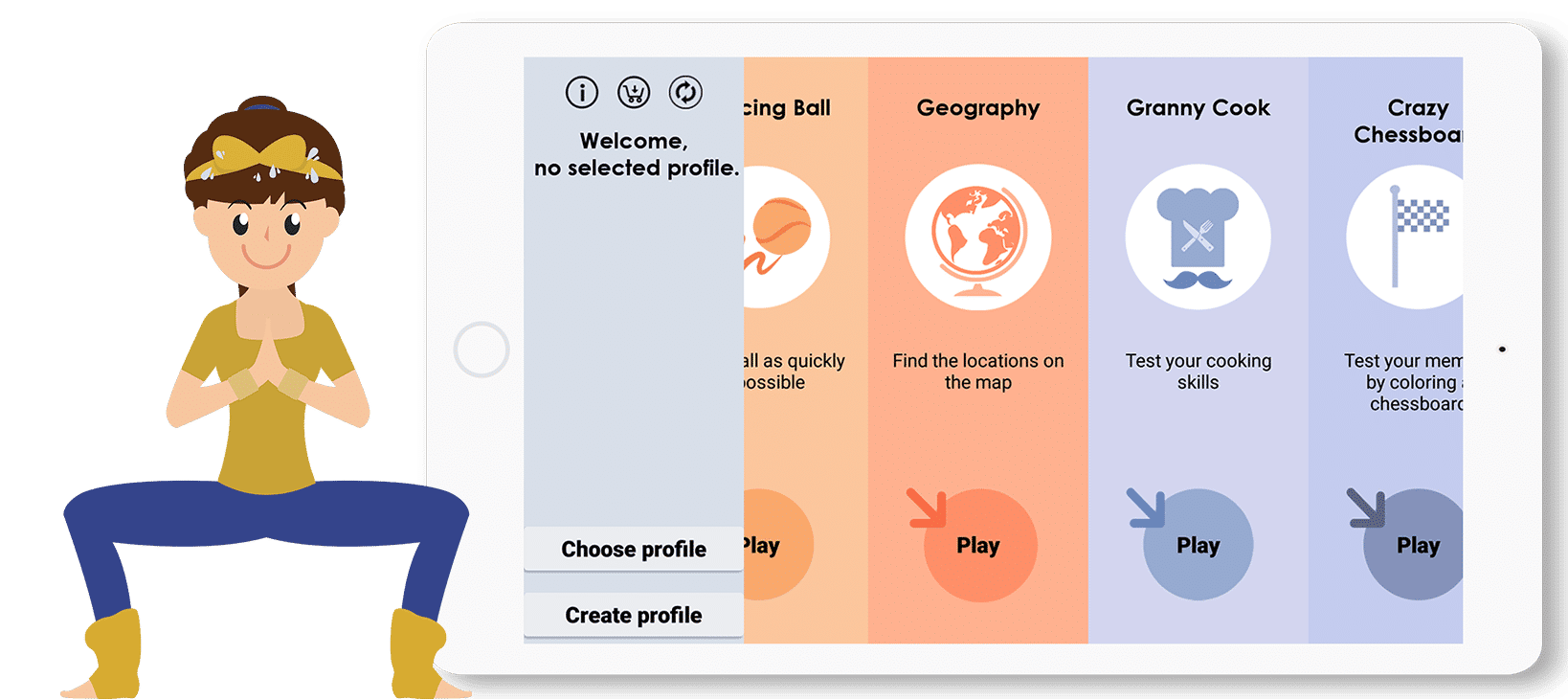 Being a retired senior does not mean that you stop living or existing. It's an opportunity to discover new things, and to be distracted by the multitude of digital tools.