Suzie will now share with you the incredible power of kindness!
Kindness is a powerful yet simple concept. It can make the world a better place by ending the suffering caused by war, hunger, human rights violations and injustice. It also has the power to significantly improve our well-being, but especially that of others. The simple act of expressing kindness to others, particularly to older people, as part of a caregiving service can have significant benefits! Kindness is the key.
KINDNESS: ITS GREAT POWER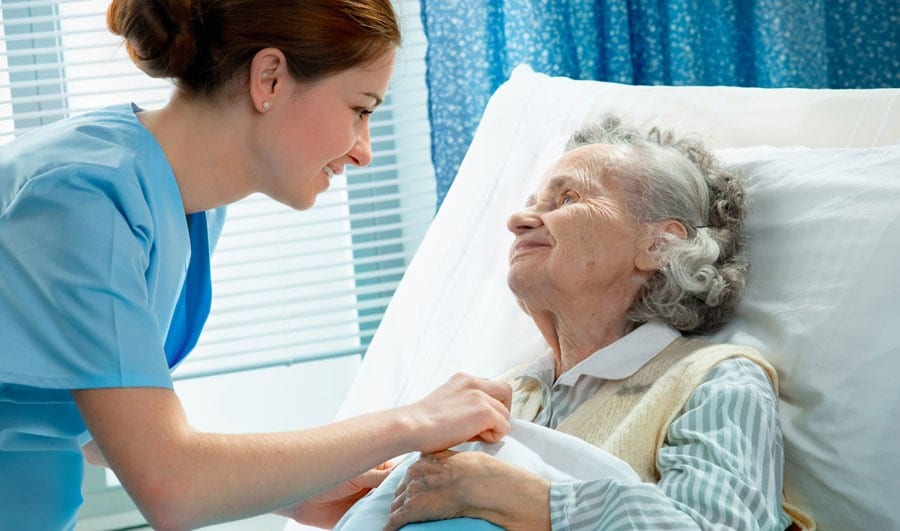 Each act of kindness creates a ripple effect that spreads from one person to the next without ever ending. Kindness is contagious like a disease. Jamil Zaki, Professor of Psychology at Stanford University and Director of Stanford's Social Neuroscience Laboratory, recently conducted a series of studies that demonstrate how showing kindness inspires kindness and spreads it like a virus. He concludes that "by emphasizing positive norms towards empathy, we can use the power of social influence to fight apathy and conflict in a new way. »
THE EFFECTS OF KINDNESS ON THE WELL-BEING OF THE ELDERLY
As a caregiver, when you are kind to the elderly you are in charge of, you will probably make them smile and convey your positive mood. Neuroscience indicates that seeing someone show a positive emotion automatically activates the same areas of the brain if we had experienced that emotion ourselves. It can range from smiling at someone to complimenting them.
Some people believe that being kind and compassionate is a weakness. But the truth is that kindness is embedded in our human fabric, and sharing kindness can go a long way to making the daily lives of older people much less tedious.
HOW TO SHOW KINDNESS TO AN ELDERLY PERSON?
An elderly person who is unable to care for himself or herself due to illness or physical disability may require a home-based caregiver. This elderly person will appreciate acts of kindness. Here are two simple but effective ways to show kindness to an elderly person.
REMEMBER YOUR MANNERS
A caregiver can easily forget that before being a person with reduced mobility, an older person is first and foremost an older person who must be treated as such. Seniors must be given the respect they deserve, and one way to do this is to be polite. When they talk, they should be listened to carefully and not be interrupted. If a caregiver is frustrated or stressed, they should be careful not to blame the older person. They should always speak in a calm and respectful manner.
LEARN TO LISTEN 
When the person receiving the caregiver has something to share, the caregiver should make sure to listen carefully. In fact, they should always behave in a particular way. They should lean forward and maintain eye contact with the elderly to let them know that they are listening to every word they say. When the older person has finished speaking, the caregiver should ask questions or give a feedback to let them know that they listened carefully.
SHARE A QUALITY MOMENT
It is also important to learn to share. Indeed, in home-based care, people often have significant cognitive or behavioral problems. To best support them, it is necessary to relearn how to participate in simple games like Dynseo's Stim'Art Scarlett. These are very good because they are adapted to their needs. The objective is to share a good time through activities that will bring back good memories and make them smile… And as we all know, a smile is worth a thousand words. Moreover, playing a game on a tablet can be soothing, for the simple reason that the tablet is also a mediation support. You will no longer be facing the person you are accompanying, but rather, you will both be looking at the tablet and sharing laughs together. This is a tool that will help you in your daily life and above all, don't forget to be caring in every situation!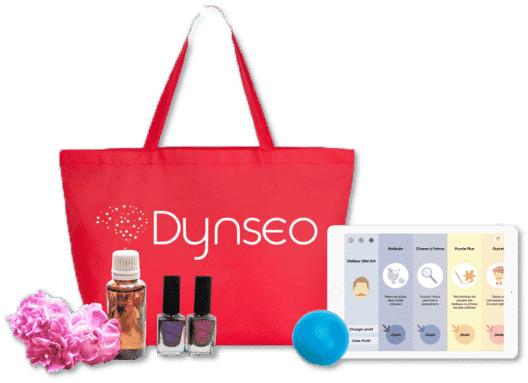 THE CAREGIVER'S TOOLBOX