Looking after and caring for a person with Alzheimer's disease requires a great amount of preparation, expertise and skill on the part of caregivers. Each caregiver's situation is different and it is often difficult to know how to prepare for it. Nevertheless, here are some tips for caregivers to get started. They won't answer all the questions, but they can help point you in the right direction.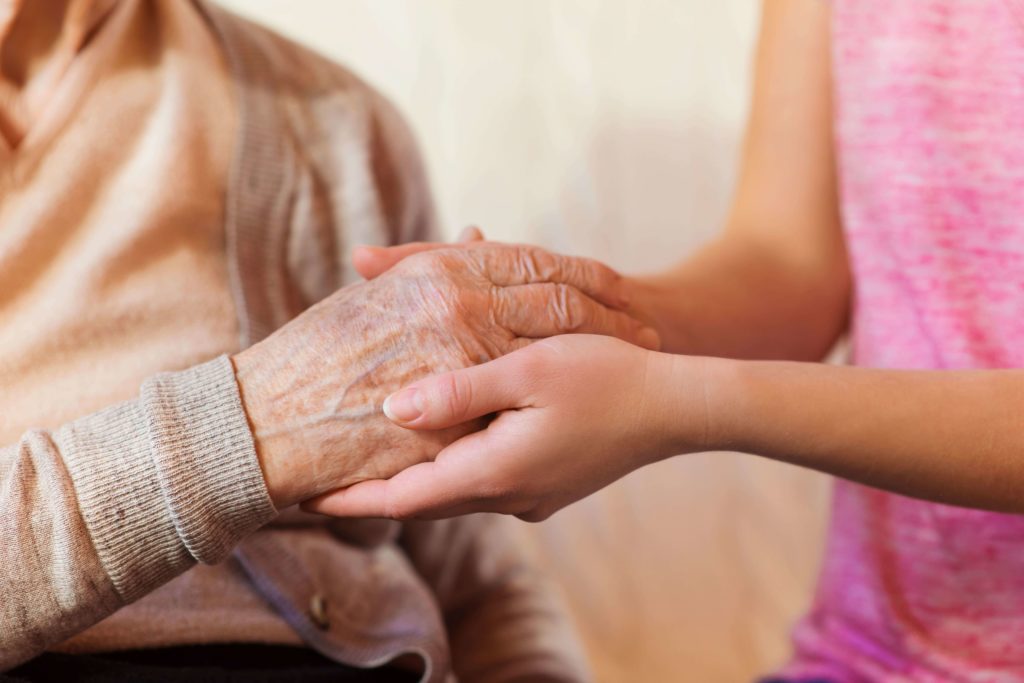 HOW TO PREPARE FOR IT?
Caregiving: A Team Approach
A caregiver is an essential part of a team, family, group of friends or volunteers, the health care team. As such, he or she must offer different skills and strengths to provide effective care.
If you are the main person in charge of this team, make sure you help each member express their concerns, opinions and emotions. Also make sure that the person with Alzheimer's disease plays a central role in all discussions and decisions.
Making a to-do list: Improved organization
As a caregiver, you need to be properly organized. So, start by making a list of all your caregiving tasks. Try to prioritize them. Then use this list to decide how the tasks will be divided among friends, family, professionals and other caregivers.
Mastering appropriate physical care
Some patients may need you to provide physical care such as bathing, dressing, feeding, toileting and grooming. To master these tasks, ask for help, talk to a health care team, watch videos about the different procedures that need to be done, or read manuals or books that explain how to perform these tasks. You can also get professional help if you need it.
HOW SHOULD I BEHAVE?
Get in control and plan as much as possible to avoid and prepare for last-minute emergencies. Being proactive also allows you to manage everything and keep things under control. Also create schedules that indicate which family member, friend or other caregiver is available when and for what tasks. Make sure that all caregivers are involved.
A love for problem solving
A caregiver must be able to quickly identify problems, find solutions to resolve them, and follow them up. Don't be afraid to take advice and ask for help. Look for creative solutions that work for you and the person with Alzheimer's disease.
Keeping a positive attitude
Having a positive attitude can help to easily manage every situation. You might not have control over what happens to you, but you can change the way you react and act.
Getting to know each other
Acknowledge your strengths and weaknesses as a caregiver. This allows you to set limits and know when to ask for help. Setting limits can help you and the person you are caring for.
The person you are caring for can have some independence while you take a break. It's important to know when you need a break so you don't feel exhausted.
HOW CAN YOU TAKE GOOD CARE OF SOMEONE WITH ALZHEIMER'S?
Caring for the Emotional Well-Being of the Person with Alzheimer's Disease
It is important to help the person you care for to maintain a strong sense of control. A diagnosis of Alzheimer's disease can make the person with Alzheimer's disease feel little control over his or her life. Start by asking if you can help with a specific task or decision instead of doing it yourself.
One of the most important tasks of a caregiver is to speak openly with the person with Alzheimer's disease. Choose a time that is convenient for you to talk. Make sure that he or she will be at the heart of discussions and decisions. Be receptive to the person's feelings and opinions.
Opting for meaningful or fun-filled activities
A person with Alzheimer's disease may no longer be able to actively participate in the activities they enjoy. So, look for other ways to encourage participation. Help the person stay connected to the world beyond Alzheimer's and help maintain a healthy sense of normality. You can use adapted Scarlett app on tablet, it will help you share activities with your loved ones.
Participate in medical and physical care
As a caregiver, you may find that your responsibilities go beyond your expectations. These responsibilities may include providing medical and physical care as well as dealing with some financial matters.
Gathering details about the patient's diagnosis, treatment and prognosis
Start by learning more about Alzheimer's disease. Many patient activist groups, such as Alzheimer's association, Alzheimer's Foundation, or the Dementia Society of America can also provide information about this disease. Keep track of medical appointments, test results, medications and dosages, symptoms and side effects, questions and emergency numbers if needed.
Dealing with legal documents
If the patient you are caring for cannot speak for him or herself, some legal documents may allow a legal/designated representative to communicate treatment decisions and wishes. Learn more about how to help your loved one plan his or her health care in advance. Find out how to help him or her and how to participate in his or her care in a legal way.