Finding the right person to assist someone close to you is not only a matter of experience and qualifications. It is also a question of finding the individual who can establish a relationship of trust. It may be difficult, if not impossible, to recruit a reliable caregiver. Fortunately, Suzie is here to help you choose the best home caregiver or companion.
THE MAIN QUALITIES THAT A GOOD HOME-BASED CAREGIVER MUST HAVE
Home-based caregivers perform a wide range of tasks, from support and assistance with medication, to personal care and household tasks. It is important to find the right candidate who will create a productive and harmonious relationship. Here are the main qualities that a good caregiver should have.
POSITIVE AND FRIENDLY
Your loved one will spend a lot of time with this caregiver. They will probably spend more time with your loved one than you or any member of your family. In this context, it is really important to hire someone who has a positive attitude and a friendly approach to carrying out their tasks. A friendly personality is a powerful asset, so your loved one will also be happier and more comfortable.
COMPREHENSIVE AND EMPATHETIC
A good caregiver is naturally compassionate and is committed to helping people live their best lives. If they have the ability to put themselves in the patient's shoes, they have a strong understanding of how to make a difference. A caregiver can come up with ideas to share good times. For example, the caregiver can suggest tablet games, self-care accessories (manicure kit, nail polish…), books and many other tools that can keep them engaged. A caregiver needs a versatile toolbox to provide good care to seniors.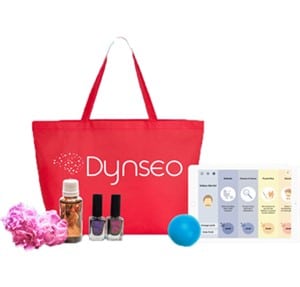 PROACTIVE AND ABLE TO SOLVE PROBLEMS
Caregivers work on their own and have no one to supervise them or ensure that they carry out their work with the highest standards. They won't have anyone to turn to for help, which means they must be able to work independently and solve unexpected issues that happen on a daily basis. Acting quickly in difficult situations can save a life.
RESPONSIBLE AND PROFESSIONAL
Professionalism is an absolute requirement for all caregivers, especially self-employed people who do not have a supervisor. Caregivers must remain professional at all times and ensure that the patient is satisfied with the service provided. They must take full responsibility for their work and resolve problems in a timely manner. Taking care of someone 24/7 is a huge responsibility. You need to be confident that the caregiver is prepared for this.
In conclusion, each individual has specific needs. When you do your research, make sure that the caregiver has the appropriate skills and experience to match the individual's needs.
You can also follow caregiver's training. Caregivers learn through scenario videos. This training is very easy-to-use, and will help you a lot!