Over the decades, the home support workers have made it possible for people with disabilities or the elderly to continue to live well in their own homes and to have reassuring support.
Depending on the persons, areas and even conditions, it can be very difficult for them to carry out their job without problems while being efficient. To make life easier for them, the introduction of new technologies in this sector has brought a significant innovation.
Find out how we are helping caregivers with digital technology.
ASSISTANCE IN PATIENT MONITORING
Nowadays, digital technology makes it easier for caregivers to follow their patient's progress.
Through multiple solutions such as connected devices, it is possible to follow the conditions in which the disabled or elderly people under their care live.This allows them to adapt their intervention and be more reactive.The technology also helps them to monitor medication intake for those who are ill.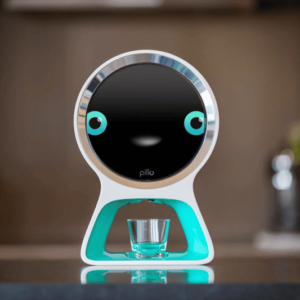 In this area, digital technology has made it possible, for example, to provide home helpers with connected pill dispensers that indicate when and how the medication is taken. This support makes it possible to be in contact with several people, such as the Fire Department or the GP.
SOCIAL SUPPORT
In other cases, this digital assistance enables home helpers to avoid being isolated. It is well known that elderly people or people with physical or cognitive disabilities are often isolated from the world and their families.
This isolation can have a significant impact on caregivers. The digital evolution, therefore, allows a simple and obvious interaction between the user, the helping relatives, and the home helper, even from a distance.
In fact, there are simplified messaging solutions for the elderly or disabled that allow them to easily exchange messages and photos with their loved ones, including the Dynseo Family solution.
This will make it easy for you to communicate with your patients and find out how their mental state is evolving. These solutions also allow home helpers to more easily get in touch with their beneficiary's relatives (family, friends, colleagues and acquaintances). Modern tools make it easy for them to flourish through many means such as smartphones with social networking applications.
Finally, there is the voice assistant solution, allowing the elderly or disabled person to have a daily companion, especially with Patty, an assistant developed to allow seniors to stimulate themselves, to be able to simply send messages and get a reminder of their daily appointments.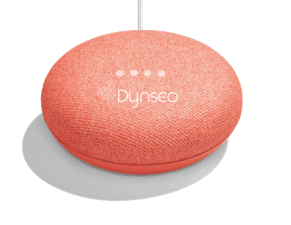 INNOVATIVE ASSISTANCE
Because digital innovation is an asset for everyone and because caregivers deserve to be supported more than others, we have chosen to invest in this area. Because we know the importance of supporting them in terms of everything they go through, we provide them with concrete solutions to interact with their patients while providing them with scalable tools.
Thanks to our various memory games that are available on the tablet, it will be possible for you as a caregiver to use digital technology to work. You will be able to help your patients to work their brain and awaken their brain reflexes through multiple well-designed and elaborate exercises. They allow the people you assist to mentally exercise themselves by solving more or less easy exercises.
Two versions are notably available: the Scarlett version, a version for seniors with cognitive disorders, and the Clint version, for prevention.
These solutions promote exchange and can be used by the caregiver as a mediation tool before or after the treatment.
Our digital home support solution is an innovative support that has been created to allow greater independence for your patients. The memory games that we offer are well suited to a wide range of other connected devices such as smartphones and computers. They aim to facilitate interaction with the people to be cared for and help them to develop and regain their place in society.
In addition, The caregiver's toolbox has been specially developed for caregivers, including applications for cognitive stimulation, fine motor work, memory recall, and a whole host of useful objects to spend a pleasant and beneficial sharing time with the patient.