Parents of children with Autism Spectrum Disorders (ASD) can overcome difficulties in many ways. No parent is ready to hear that their child has autism. For parents, an ASD diagnosis can be frightening and confusing at first. They may face conflicting treatment advice from friends and family members. When a child is first diagnosed with Autism Spectrum Disorder (ASD), parents often wonder what happens next. And that's normal.
When you're the parent of a child with autism, these tips can help.
Learn more about autism
Parents should be prepared to deal with the fact that autism is a condition that can be well managed. So, don't hesitate to gather useful information about ASDs by surfing the Internet or reading relevant books. Talking to other parents who have been in the same situation as you, but for a longer period of time, is also helpful. It is important to find out about available treatments. And, of course, it's essential to get expert advice.
Become an expert
As a parent, it is essential to know more about what triggers difficult or disruptive behaviors in your child. You'll also need to know more about how to provoke positive responses. Find out what they find stressful, scary and uncomfortable. Try to understand their needs and suggest solutions that are soothing and enjoyable. Find creative ways to solve their problems.
Be observant
Try to easily identify non-verbal signs or actions that your child with autism uses to communicate their needs to you. Pay attention to all the different sounds they may make. Their gestures or facial expressions can also tell you when they are hungry or want something in particular.
Follow a routine
Most children with Autism Spectrum Disorders have a highly structured schedule. They tend to do things better or behave better in familiar surroundings. Parents need to set a schedule with fixed times for meals, therapy classes and sleep.
Set up a personal relaxation area
Create a private space at home where your child can relax. A private place allows them to feel safe and secure. Feel free to use visual cues (colorful stickers, pictures) to set a boundary. Make this area "safe" by ensuring that there are no sharp objects, glass or porcelain. This is especially important if your child is prone to outbursts of anger or violent behavior towards others or themselves.
Use an educational app
The use of educational applications and games for children with Autism Spectrum Disorders can be useful for social development and the development of their learning skills. Mobile technology has influenced almost all areas, including autism awareness and treatment. Some of the best applications you'll find on the market include Coco. This is an application that offers nearly twenty educational games to work on attention, memory.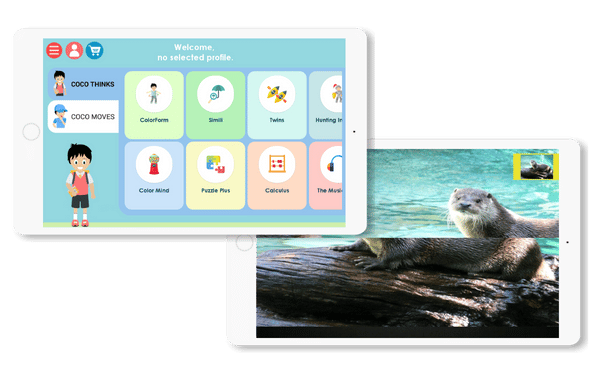 AN EDUCATIONAL AND PHYSICAL PROGRAM
With more than 30 educational games, the COCO THINKS and COCO MOVES app allow your children to woj on all the cognitive functions worked on at school and with health professionals.
The COCO app imposes a sports break every 15 minutes of screen time. To allow children to exercise, and then to be more concentrated!
Note that it is also possible to use the app with sports activities, to adapt the games to your child. Personalize his experience and teach him to concentrate.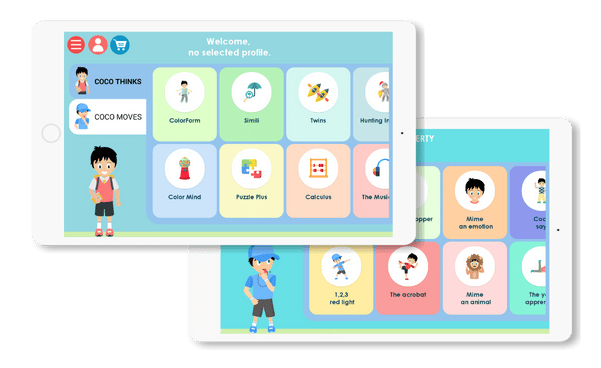 THE SPORT'S BREAK
In COCO MOVES, you will also find physical activities. Every 15 minutes of screen time the application stops and proposes physical games to the children.
This sports break has several advantages for children, especially if they have autism.
The use of screens is very useful and loved by children, but a prolonged use can become negative. With Coco, the child can take a dynamic break, so he learns to let go of the tablet to do a physical activity while having fun at the same time.
All physical activities are designed for children. With games of balance or dance the children learn to know their body and to adapt to the environment. For children with autism, this can be very useful to increase the known motor patterns and to have a better self-perception (especially when there is hypo or hypersensitivity).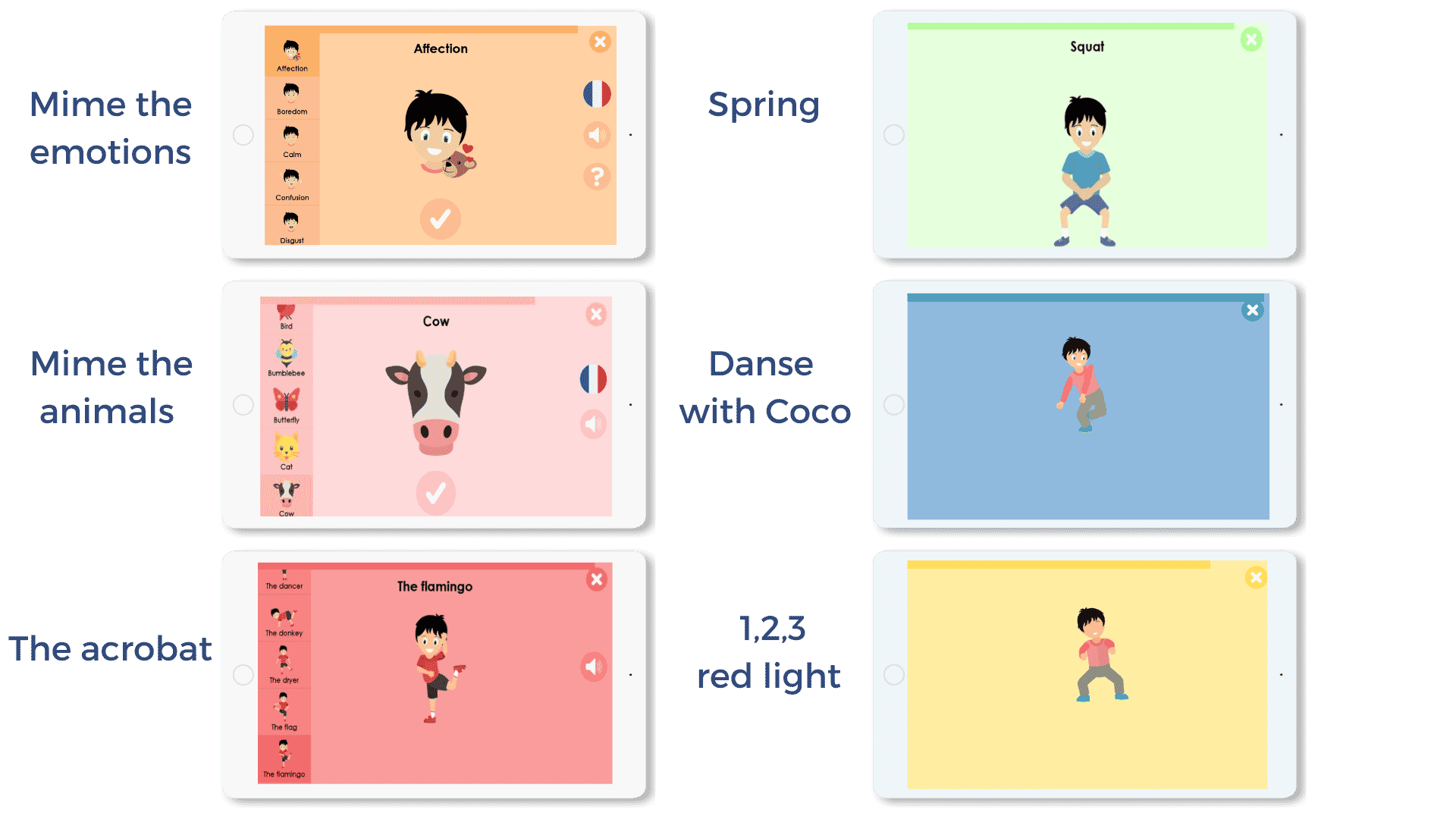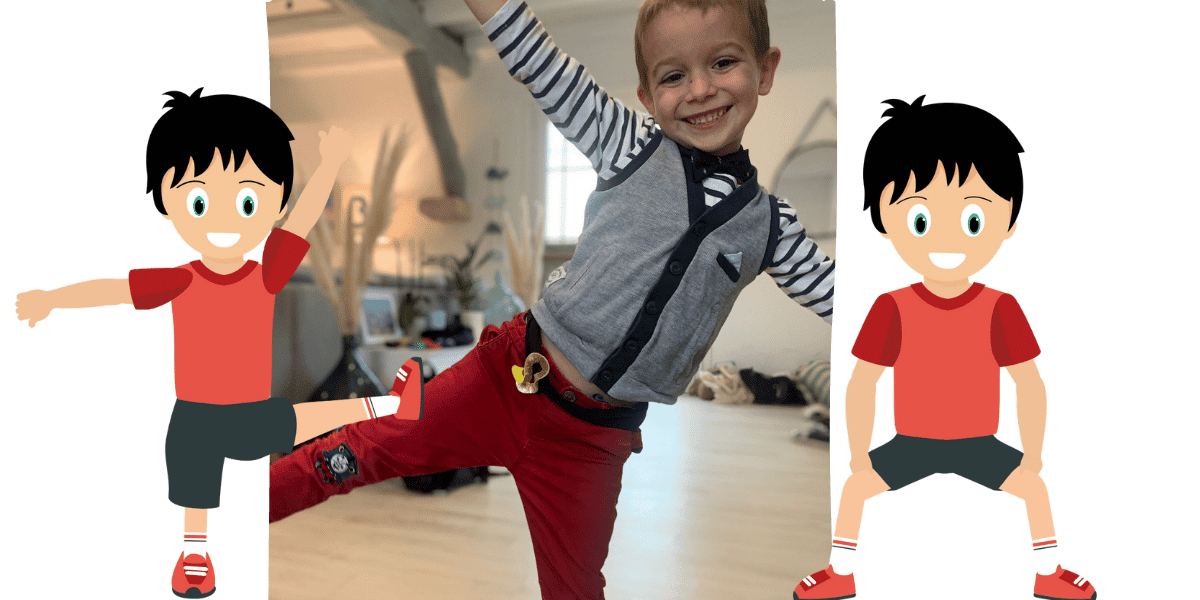 Other articles you might be interested in:
Autism is a developmental disorder that affects communication, social interaction and behavior. People with autism can...