ACTIVITIES IN NURSING HOMES: TABLETS, THE NEW INNOVATION THAT WORKS
Whether you run a care home, a retirement home or a nursing home, two of our product lines can help to ensure that your residents receive the best quality care. In collaboration with neuropsychiatrists, we develop :
– Cognitive testing to assess the residents' cognitive abilities
– Cognitive stimulation exercises in the form of entertaining games for your residents

THE TABLET, A NEW ENTERTRAINING INNOVATION FOR RESIDENTS 
So far, tablet devices have been an outstanding success with elderly people in care homes! This groundbreaking technology really brings its share of freshness and vitality and a touch of magic in your care home.
Indeed, to keep your residents, their families and your staff happy and dynamic, providing them with entertaining projects becomes vital. Since its birth, the touchpad appeared as a mediation tool not only between your staff and residents but also between your residents and their own families. By using touchpads residents can play with family members when they visit or easily send them photos and messages when they are away to keep in touch.
DIFFERENT WAYS OF USING THE TABLET 
Every institution uses the touchpads in their own specific way. One tablet can have many purposes :
For collective workshops:

 

with several tablets connected to a projector, residents can play together.

For individual workshops:

 

when residents need to stimulate one specific function or dislike group activities, one tablet for an individual workshop will do the trick.
For daycare activities the tablets can be really useful
With their relatives: let your residents freely access tablets as they wish and when their relatives come to visit.
MANY PROFESSIONALS ALREADY ADOPTED THE TOUCHPAD
Numerous professionals are interested in using tablets from their own original angle:
Activities organizers and facilitators
Psychologists and psychomotor therapists in their workshops
Coordinators, to monitor each senior's statistics on the web platform.
Medical assistants, carers who are increasingly asked to participate in entertaining activities. With a touchpad, they can easily provide general knowledge or musical quizzes and enjoy playing with the residents as well!
THE KEYS TO SUCESS
– Adapted cognitive games based on the player's cognitive abilities: the games are designed to avoid the players feeling like they are failing. In addition, the professionals' role is to select suitable cognitive games, that will make them train the cognitive functions they need to stimulate.
– Teaching residents to handle the tablet: 4-5 coaching sessions are usually necessary to teach them how to use the tablet (how to put your finger flat, not to press too hard, how to use the Exit button, and so on…).
– Enjoy every game session and match your needs (cf. Different ways of using the tablet above)
– Don't underestimate your residents: some of them will amaze you! Do not hesitate to test the device and all its cognitive games with them, and you will undoubtedly experience magical moments…
Our partner institutions already tell us residents express a wish to own their own touch pads after little training so they can play by themselves!
YOUR CUSTOM PROGRAM
The Scarlett program, one of the best activities in nursing homes.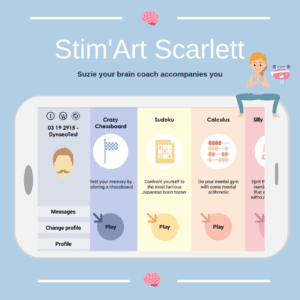 DIFFERENT TYPES OF BRAIN GAMES FOR SENIORS 
Our Scarlett memory games app has been designed so that it may be used by people with limited cognitive impairment as well as for people with Alzheimer's disease, from moderate to severe stages. Each game has three difficulty levels (easy, medium and difficult). The user can very easily select the level, ensuring a fun and stimulating experience.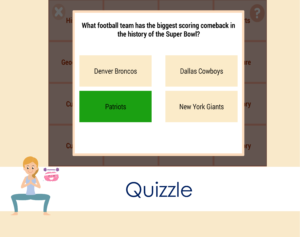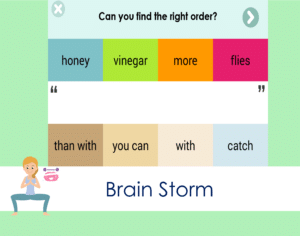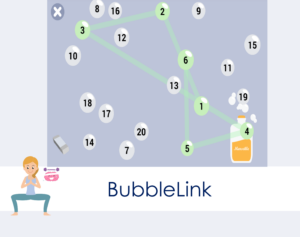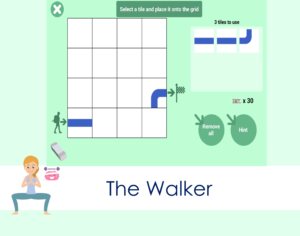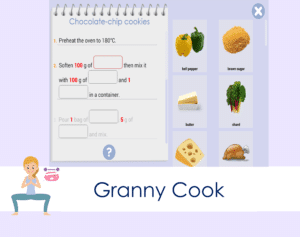 TESTIMONIALS 
"I did not think residents would learn to handle the tablet so easily! The cognitive games are very well suited for them, very friendly and the program is really working. This is a very good tool."
Patricia,  recreational therapist in a care home
"The cognitive games work very well in workshops. I tried them with the residents who had a mild cognitive disorder, first individually and then in a group. They needed to be guided at first but rapidly played all by themselves. I also tried the tablets in our protected unit and they were a total success. My patients were stimulated beyond my expectations. I saw a resident who had been silent for months speak out 5 actual words. In a nutshell, this app is a great tool for cognitive stimulation."
Cécile, speech therapist in a care home
DOWNLOAD AND TEST THE SCARLETT APP FOR FREE 
We invite you to try our Scarlett 's app, one of the best activities in nursing homes on your iPad or Android tablet.
DISCOVER OUR OTHERS PRODUCTS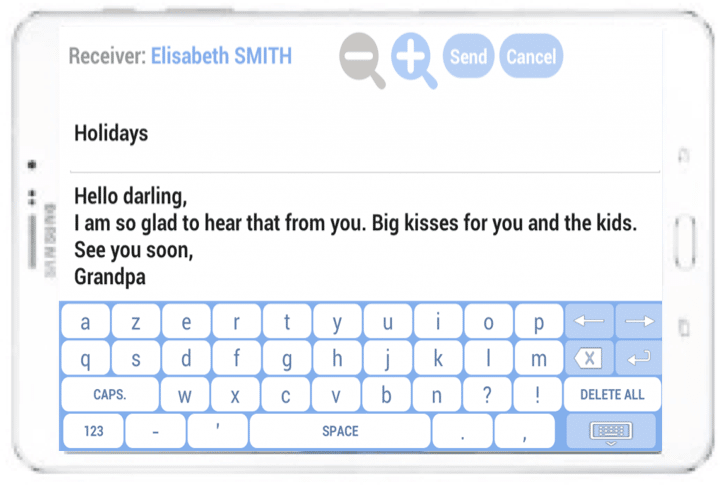 DYNSEO Family, the privileged link between seniors and their families.
DYNSEO has developed a service platform to promote exchanges between seniors and their families, in a simplified way, whether they are in a care home or at home.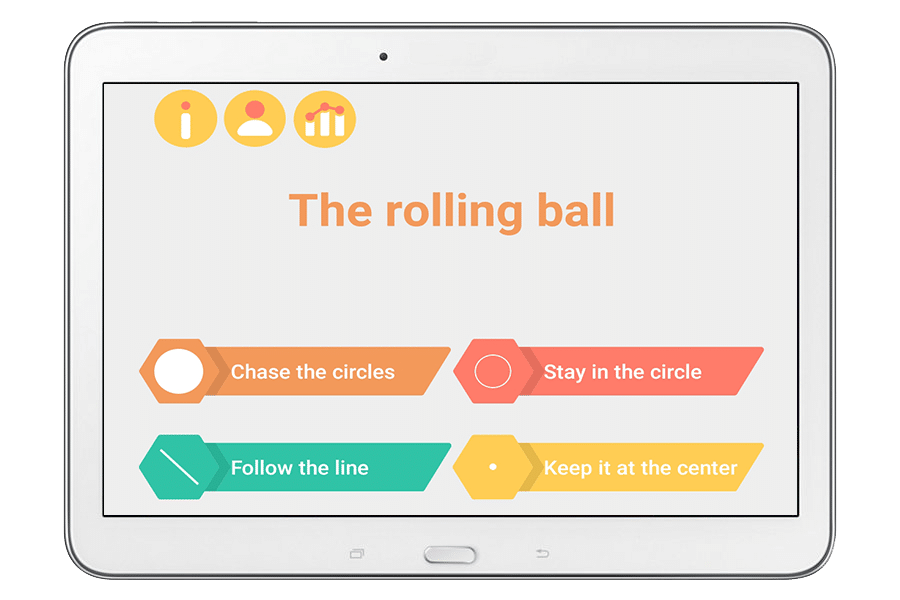 The Rolling Ball is our tablet app that exercises fine motor skills. The tablet is used as pendulum support to move the ball on the screen. The proposed exercises allow functional rehabilitation in people with movement and coordination disorder (Parkinson, dyspraxia…).