Many professions allow helping to manage certain disorders and to regain a comfortable life by respecting a follow-up over several sessions. Speech therapy is a medical field that allows an autistic person with language difficulties to regain an effective means of communication. A speech therapist will act step by step to help the patient develop their language effectively.
Would you like to know more about a speech therapist's work? We have prepared an article to provide you with the information you need and to help you understand the importance of a speech therapist for a person with autism. So don't wait any longer to read the rest of this article!
PRESENTATION OF THE SPEECH-LANGUAGE THERAPIST PROFESSION
A speech-language therapist (SLT) is very important for autistic people because their actions during sessions will help to develop language more easily. This part is essential to succeed in helping an autistic person wishing to integrate more easily. It is, therefore, important to know how to communicate with classmates, for example.
A speech and language therapist will also help their patient to work on the language's social part by concentrating on the pragmatic aspect, this will allow the autistic person to gradually gain self-confidence.
The work of a speech-language therapist is quite comprehensive as the sessions will often be varied to work on different aspects of language. By calling on a speech therapist, the autistic person will benefit from support on stuttering and lisping, but the work will be done at different levels.
A speech-language therapist will work on sound production, grammar, comprehension, reading, writing, and the ability to express oneself appropriately.
THE ROLE OF THE SPEECH-LANGUAGE PATHOLOGIST WITH YOUR CHILD
People with autism, whether adults or children, find it difficult to express themselves in the right way by getting the right message through. A speech-language therapist will, therefore, help their patients work on the elements listed above to enable them to speak appropriately to express their wishes and needs.
However, each session will be different depending on the person, to treat the disorders in a personalized manner. Children will have a different approach depending on their sensitivity. It is important to understand that a speech-language pathologist will adapt throughout the sessions, depending on the child's age and needs.
It is important to understand the support role of a speech and language therapist with the different elements treated. You can increase the willingness and desire to communicate while helping the child with autism to enrich their vocabulary. Each session will help encourage the child to communicate appropriately according to the situation. By making the right decisions naturally, the child will be able to participate more regularly by being attentive to the people with whom they are communicating. The speech-language therapist's work will enable every person with autism to gradually develop social skills.
It is, therefore, important to understand the importance of the speech therapist's role and to organize regular sessions that will allow the autistic child to progress with professional support.
SUPPORT OVER TIME TO ACHIEVE RESULTS
Once the speech-language pathologist has worked with the autistic child for several sessions, they will quickly start seeing results. But this does not mean that the speech therapist's work is finished, quite the contrary.
This accompaniment must be regular to maintain development. This will allow the autistic person to speak longer and more clearly while forming more complex sentences over time.
Once a person with autism has regained the ability to communicate, we must continue to improve this skill while learning to integrate more and more easily into different groups. It will also be a good way to learn the politeness and the different social norms that will make it possible to integrate easily by following the speech therapy sessions with assiduity.
It is, therefore, important to start sessions with a speech-language therapist as early as possible and regularly to work on necessary points. Activities will vary to allow the autistic child to work while being stimulated, without forgetting many educational games that it will be possible to carry out at home to continue working overtime.
You now know the importance of a speech and language therapist's work and their role in language. All you will have to do now is to organize a session for the first contact and to follow every advice given by the qualified speech therapist who will help the person with autism to regain language ability to integrate easily into society.
THE COCO PROGRAM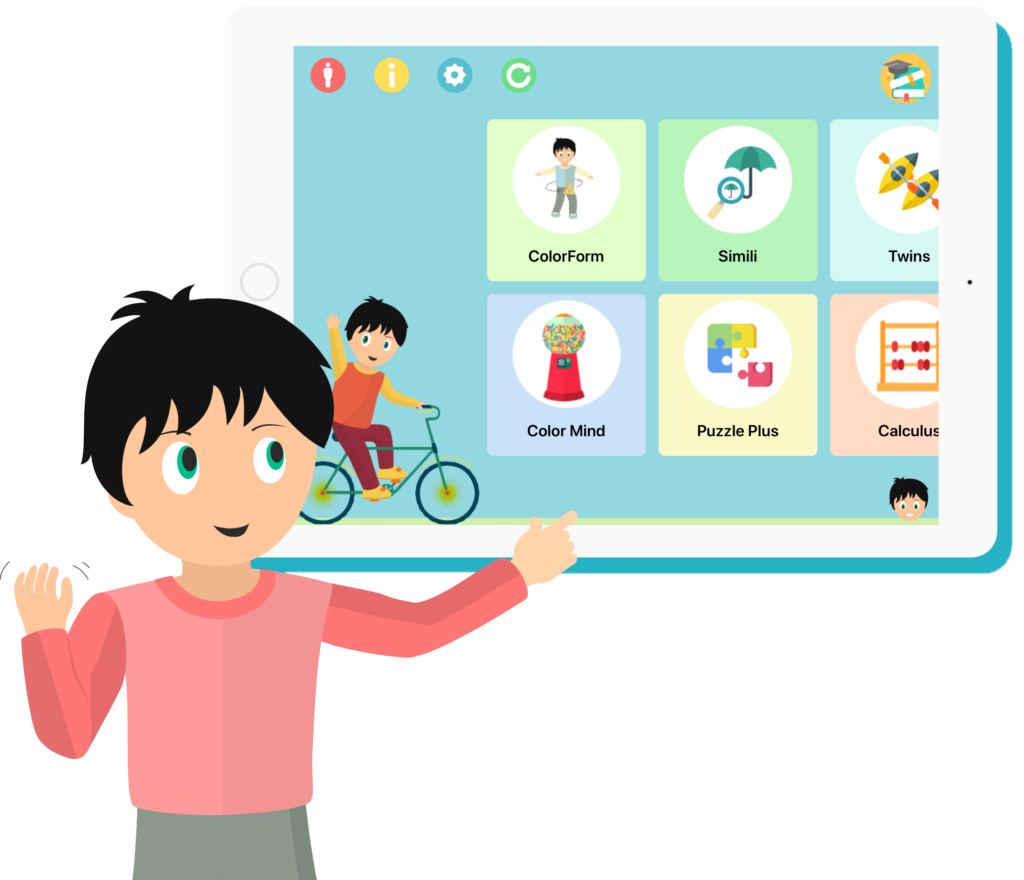 The Coco educational games program offers children aged 5 to 10 years old this possibility thanks to an interface adapted to encourage children to handle the tool!
The Coco educational game software is an integral part of the children's world, it is simple and intuitive. It helps develop concentration while promoting children's autonomy thanks to 18 available games.