You have passed your exam and are now a professional life assistant? It is important that you invest yourself from the outset to offer optimal comfort to each person being cared for. However, the first few days are not always easy because you will not have optimal insurance to work properly.
We have therefore prepared an article to give you a few practical tips to get you started. This will help you to remember the most important thing and to start your first days calmly without forgetting an unavoidable task. So, don't wait any longer to read the rest and prepare yourself for your first few weeks!
Your mission as a caregiver
It is important to never forget your professional mission. You will need to carry out activities of daily living, such as helping with mobility, toileting, eating and household chores. But you will also need to carry out social life activities by accompanying the person in the various leisure activities.
These tasks will be accompanied by obligations that you must never forget. Indeed, it will be necessary at first to ensure medical care while taking care of an optimal treatment. You will also have to make sure that you behave correctly by respecting the person's privacy, opinions and beliefs. You must never let the least judgment appear on your part, your work concerns the assistance while keeping a distance in terms of private life.
You will take the time to respect the person's lifestyle habits while showing discretion. And to make sure you never forget these important points, you will have to take the time to remind yourself at every moment that you are there to look after your patient's well-being by providing him or her with every possible comfort. We also advise you to establish a sense of trust between the professional, the patient and the family from the outset. A good relationship will help you to do your job easily while ensuring safe conditions without resistance.
Never forget to stimulate the autonomy of the person you are taking care of
When working as a caregiver, you will need to think about the person's safety first. But it will also be important to think about the well-being of your patient by taking the time to stimulate them. This will allow the elderly person to preserve their autonomy as long as possible through different activities.
It will therefore be necessary to take the time to organize some physical activities during your visit to maintain the person being cared for in good shape while limiting their loss of autonomy, such as the ability to move around or loss of coordination.
To propose adapted activities, you can assist them to get the bread, help with the vacuuming or cook for two. Numerous tasks in the house will allow you to stimulate the person by doing an activity together for about 30 minutes while ensuring their safety.
It will always be important to take the time to do tasks together to make sure that the senior is safe, but it will also be a good way to gently motivate the senior by making them want to participate in tasks in a good mood. It's important to never force things, as you risk losing all motivation.
It is also possible to offer group activities with older people if this is possible, but you will need to find out about the possibilities beforehand.
An adapted app for people with Alzheimer's:
Scarlett
The SCARLETT app is a brain training program with more than 30 memory games adapted for people suffering from mild to severe cognitive disorders, such Alzheimer's, Parkinson's and other neurodegenerative diseases.
A simple interface,
3 levels of difficulty,
No WiFi needed
Try the app for free for a week on Android and Apple tablets!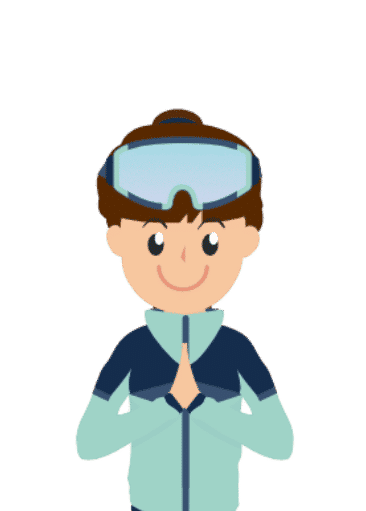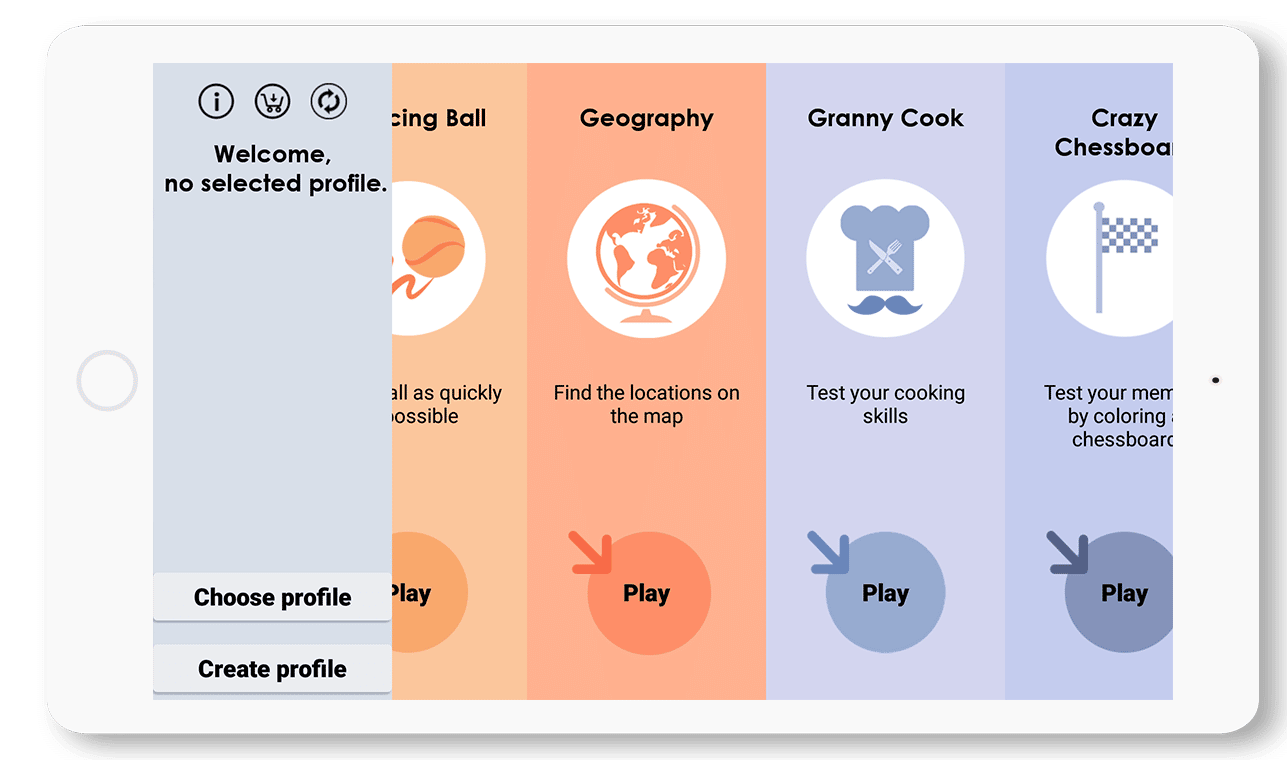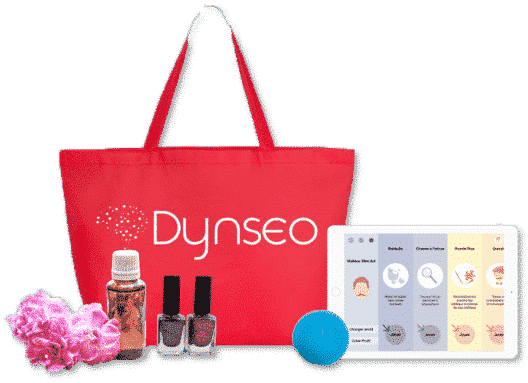 The Caregivers' Toolbox
With the Caregiver's Toolbox by DYNSEO, each caregiver, home care services, companion care services, or home health services benefit from tools that will help them take care of each elder. In this complete toolbox, you'll find physical tools and numerical tools. As our games on tablet work without Wifi, home use is facilitated.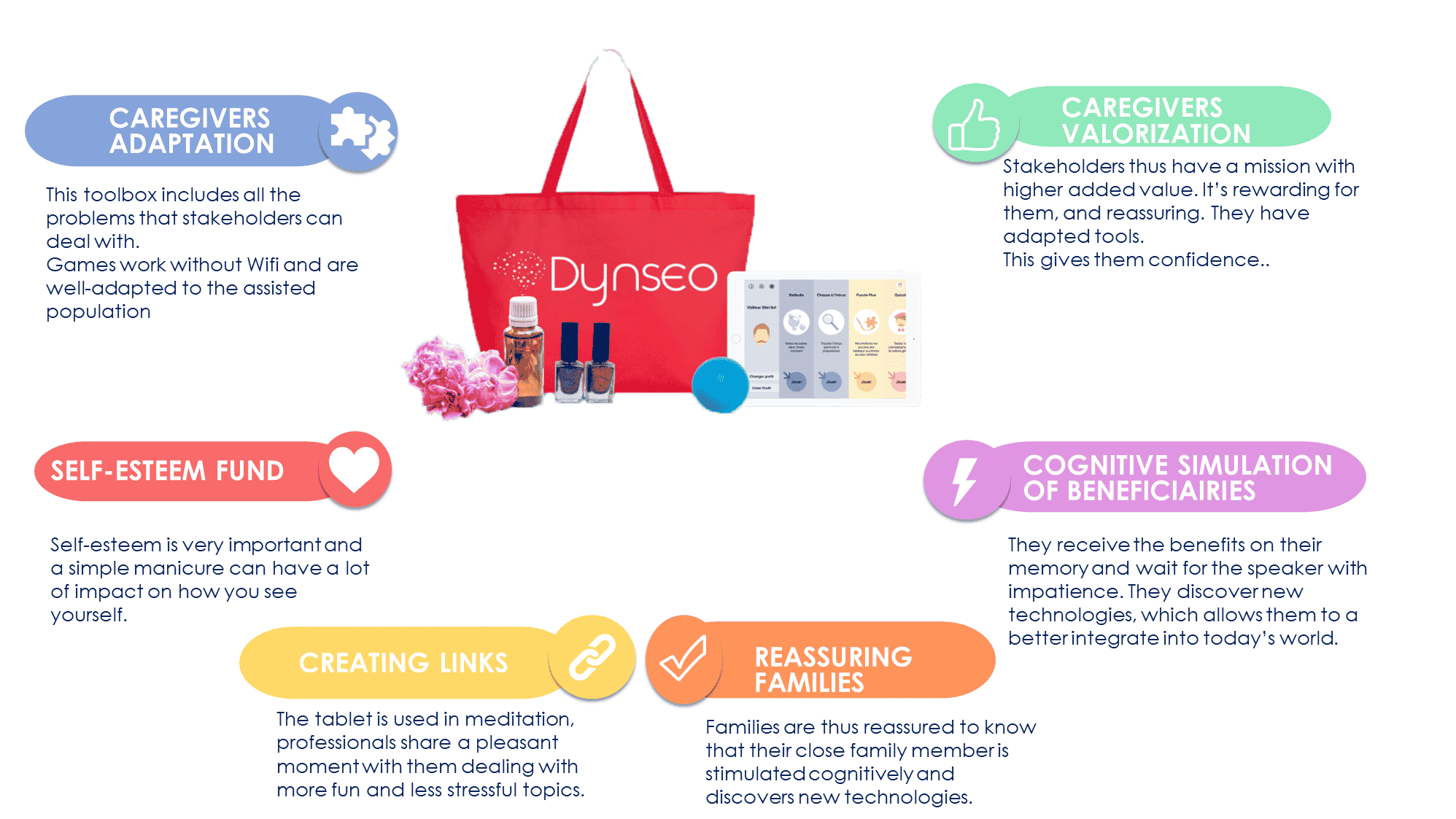 Precautions not to be forgotten as a caregiver
When assisting the elderly person on a daily basis, certain precautions should not be forgotten before training the senior in physical stimulation. It will be essential to plan a rest period and never force the person to get tired. First of all, it is necessary to stimulate the person but also to motivate them, ensuring that they remain in a good mood.
In case of pain or weakness, it will never be necessary to continue and rather take the time to discuss together. Always take the time to listen to the elderly person and ensure their safety by allowing them to hydrate and rest!
Other articles you might be interested in:
Over the decades, the home support workers have made it possible for people with disabilities or the elderly to...