This disease is named after the person who discovered it. Alzheimer's disease has many symptoms: there are mood swings or aggression disorders. The individual with Alzheimer's disease has difficulty communicating. It can also affectconcentration and memory. This is why these people have difficulty concentrating. How can you connect with a senior who has Alzheimer's? Here are six tips you can try. It is up to each person to choose the activity that really suits his or her situation.
1. Practicing an artistic activity together
Art therapy has undeniable benefits for patients affected by Alzheimer's disease. Of course, artistic activities help to keep the patient occupied in a healthy way. In addition to fostering connection, art activities promote concentration in each individual. It is also a way to increase your creative ability. What can you do, practically?
You can make pottery or draw together. You can also enroll in a writing workshop. Select activities based on the preferences of your loved one with Alzheimer's disease. Adapt each activity to your schedule. The focus is on artistic activities that can be easily implemented. You must also take into account the capacity of the elderly person in your choice.
2. Going to the museum
There are a variety of museums in major cities that you can visit together. Going to the museum is a great way to bond while doing some good to our memory. Certainly, we won't run to all the museums in the city in one day. Plan an outing to one museum at a time to better savor the pleasures of these cultural outings. These will be welcome to break a long time of sedentary life. Choose the place of visit according to your interests. Avoid an impromptu visit to the museum. Do some careful planning beforehand. Clearly define the arrival time as well as the visiting time.
You can use service providers who specialize in organizing museum visits for people with Alzheimer's disease. The providers' offer usually concern individuals with moderate memory problems. They work in collaboration with several partner museums.
3. Gardening
There are many things you can do in a garden. Today, we are talking about therapeutic gardens for people with Alzheimer's disease. Garden therapy has been proven to work as it beneficial at every stage of the disease. However, gardening must be adapted to the needs of Alzheimer's patients. Bound your gardening space in an enclosed area. All the safety elements must be in place so that you can garden with peace of mind.
Do not hesitate to install safety measures to prevent and reduce falls. For this purpose, flat paths will be marked out that can be walked on at any time. Do not leave anything lying around that could cause the senior to fall. Garden in a garden that includes a variety of plants. Eliminate all toxic or allergy-prone species.
4. Composing a bouquet
Flowers and plants bring cheerfulness and life to any decor. You can make a bouquet with fresh flowers or plastic flowers.
You will need the following materials to compose each bouquet of flowers: a pair of scissors and pruning shears, flowerpots, vases (rustic, precious, bowl or fishbowl). There are a few basic principles to know before embarking on a bouquet of flowers. Mix different species of flowers and colors. Give the senior with Alzheimer's disease the opportunity to select their favorite flowers. It must be a moment of exchange.
The flowers can come from your garden. In this case, it is better to pick them very early. They can also be harvested in the evening when it is cool. Keep in mind that the purpose of making the flower bouquet is to bond with the Alzheimer's patient.
5. Playing games together
It is well known that games are a source of happiness, because when we play, we do not think about the problems of everyday life. This is why many seniors join gaming clubs (bridge, bingo, etc.).
So why not combine fun with pleasure, and propose new games to play with your loved ones.
A complete brain training with the Scarlett brain games app for seniors
Scarlett is adapted for people with cognitive disorders. Through more than 30 games, the player works different cognitive functions while having fun. Take advantage of the trial week to test the Scarlett app for free right now!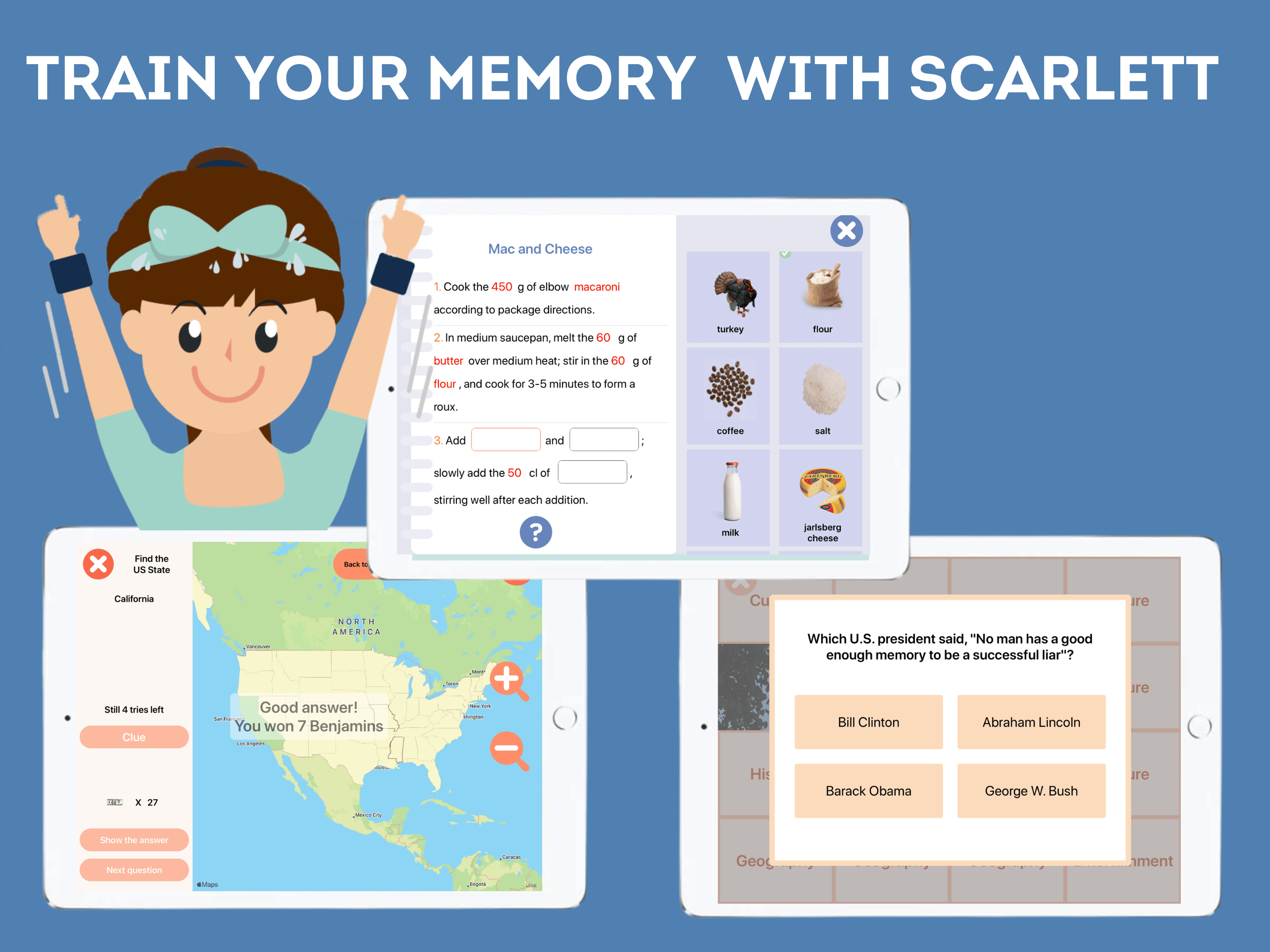 6. Practicing yoga
Yoga is a discipline that can be practiced in pairs. Its benefits are felt on the physical and mental levels. Researchers have studied its action on the reduction of cognitive disorders. They announce good news. Indeed, seniors should be interested in yoga because it strengthens memory and concentration. Yoga refers to physical and mental practices. The legend gives this discipline a divine origin. More and more practiced in Western countries, yoga includes a wide range of positions or postures. At home, you can start with the "introduction position". This is the first position that yogis recommend to all beginners. You sit with your legs bent and your neck and spine straight.
In addition to yoga, you may want to consider gentle gymnastics. Gymnastics does not require any special knowledge. It is accessible to all. Join a club together if you want the help of a coach.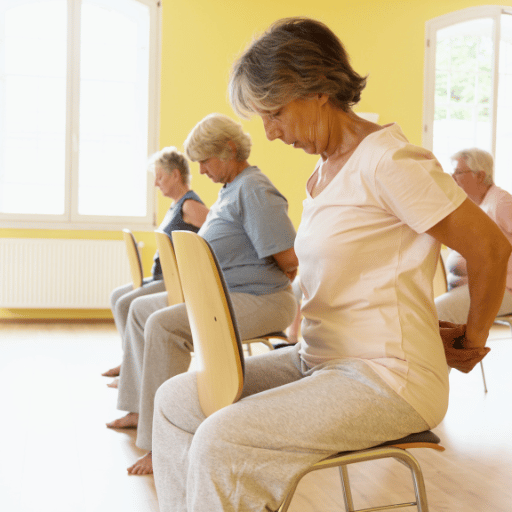 7. Going on walks
The usefulness of walking is recognized. It gives tone to the muscles and maintains the joints. In addition, walking will contribute to the improvement of cognitive functions. Suggest that your loved one with Alzheimer's disease walk regularly. Do everything you can to avoid falls, hence the importance of choosing shoes adapted to walking. Care should be taken with these patients, as falls are common.
You can take a daily walk of the neighborhood. Avoid noisy and crowded paths. Opt for a regular walk in the open air. The objective is to provide the brain with better oxygenation. The duration of the walk influences the results. Walk for at least 30 minutes.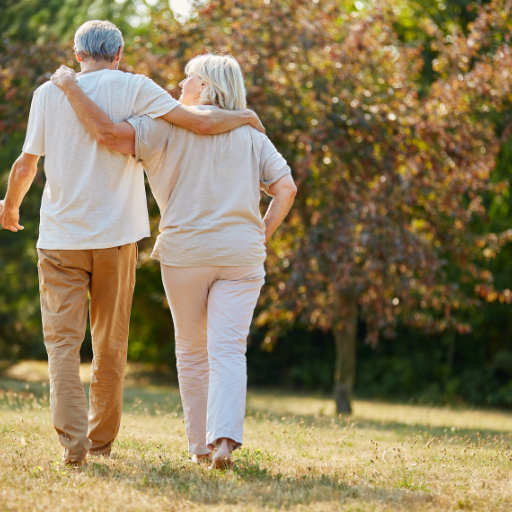 To take care of a person with Alzheimer's
Scarlett, an easy and adapted program for seniors
With the Scarlett memory games program, you will find more than 30 adapted games to stimulate your beneficiaries, and share good times with them.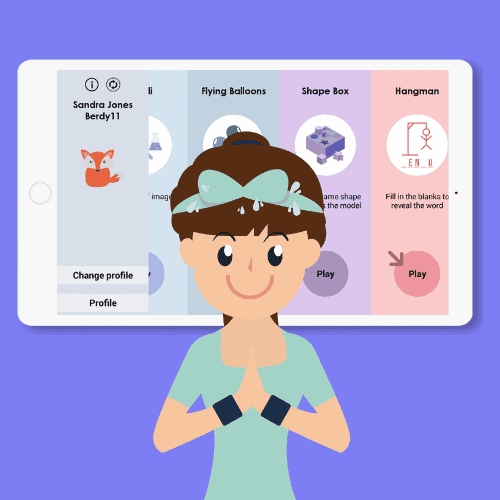 With the Caregiver's Toolbox, you have all the tools you need to stimulate your beneficiaries, with both physical and digital activities, all in one place.
Your caregivers will be happy to have a complete toolbox ready-to-use!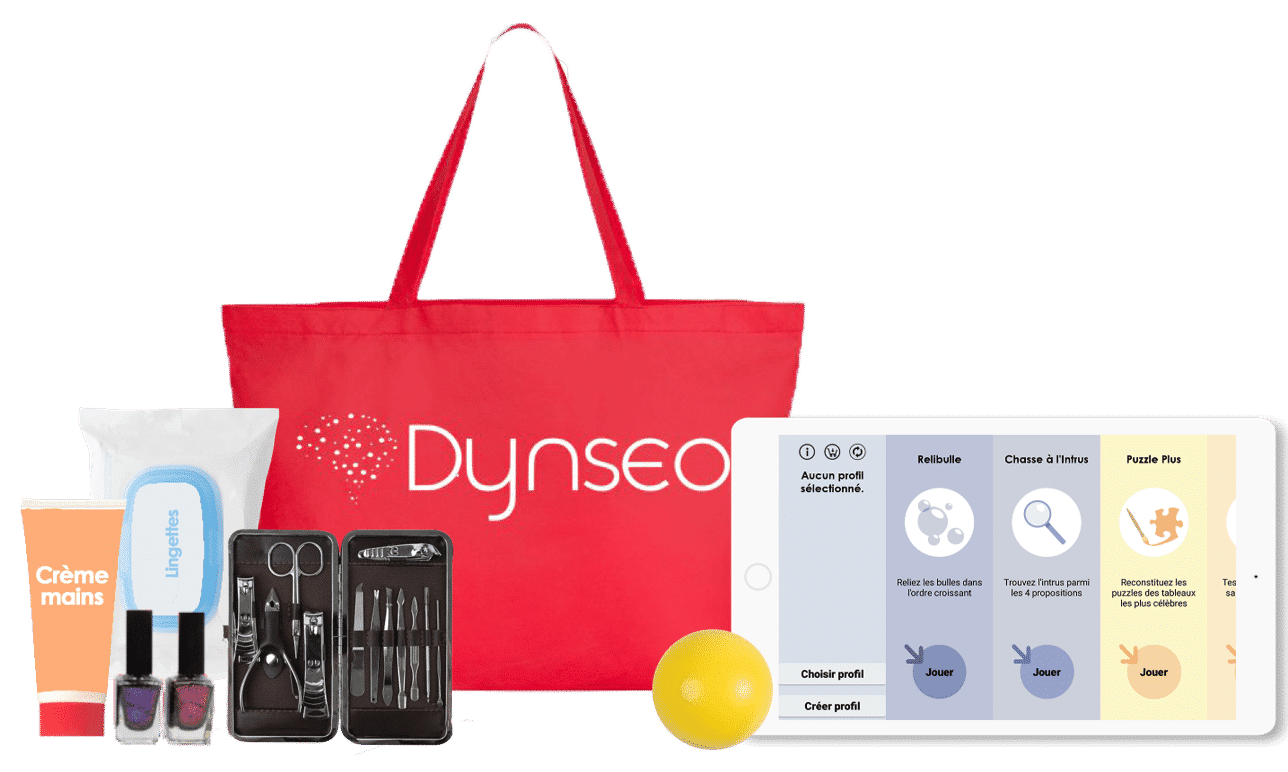 Other articles that might interest you:
Reminiscence spaces play a crucial role in retirement homes, offering residents a place specially designed to...