WHY USE STIM'ART FOR MEMORY GAMES?   
Stim'Art is the first intergenerational brain training platform adapted for all! Scarlett and Clint, are very appreciated by their users for several reasons:
ENJOYABLE GAMES
We held workshops with seniors, and caregivers in retirement homes to find out which were their favorite games. Then, we worked with neuropsychologists to adapt and make a training program as exhaustive as possible, so the seniors really enjoy playing the games and do not see them as exercises.
We release monthly updates with new games and new content to discover.
Would you like a specific game? Submit it to us!
SOCIAL LINK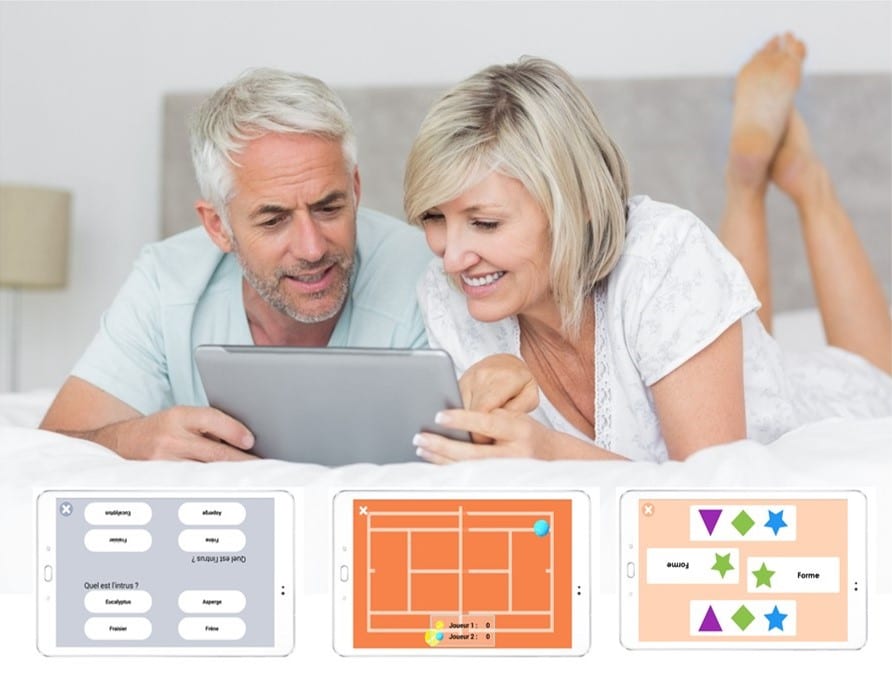 You can play against each other at the same time on the same tablet.
On the Clint version, you can challenge other players in the community.
(this feature requires Internet)
CUSTOM REMOTE MONITORING


To follow your improvement and set your goals, when you play on your tablet your results are analyzed.
And if it is too hard? We have several levels and we firmly believe the important thing is that you have fun!
PLAY OFFLINE
The games work without an
Internet connection so you can play wherever you are!
However, to see the statistics and update the application, you need to connect from time to time.
SCIENTIFIC VALIDATION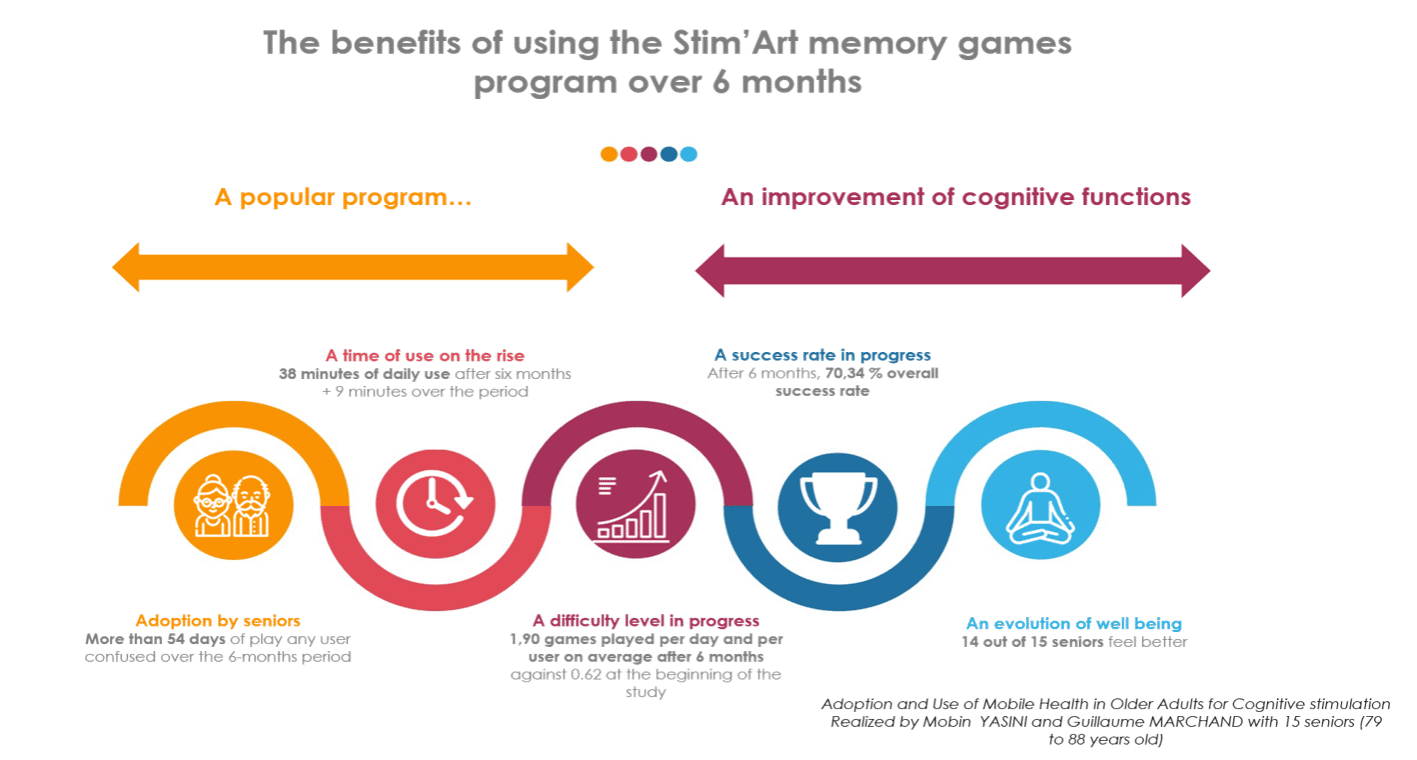 A clinical study "Adoption and Use of a Mobile Health Application in Older Adults for Cognitive Stimulation" conducted by Mobin YASINI and Guillaume MARCHAND – on the adoption and use of the Stim'Art cognitive stimulation program for seniors over a period of 6 months on 15 seniors aged 79 to 88 has demonstrated the following:
A complete adoption by seniors.

 More than 54 days of playing time per user over the 6-month period.
An increasing number of minutes. 38 minutes of daily use per user after six months

A difficulty level on the rise

. An average of 1.90 games per day and per user after 6 months played in "difficult" level

A success rate on the rise

. 70.84% of overall success rate after 6 months

An evolution of well-being.

 14 out of 15 seniors felt better