Brain training app on smartphone and tablet
The Clint program is a brain training app designed for independent seniors.
With Clint, train your memory, your attentiveness, your concentration, mental agility and your well-being in everyday life.
Through playful and cultural brain teasers, brain training is always a pleasure! A Monitoring Platform will allow you to track your progress and set new goals. Each brain game was developed in partnership with adults and seniors, as well as health professionals, to ensure that all cognitive functions such as working and visuospatial memory, speed, etc. are well stimulated. The program aims to improve intellectual performance, cognitive autonomy and improve  the quality of life.
Thus, the goal is to challenge, learn and stimulate while playing fun brain games.
More than 18 brain games to train your memory
The brain training app Clint already has 16 games for the brain and is updated every month with new games and content. Memory games are a mix of cultural games (general knowledge quiz, timelines of events, literature…) and brain teasers that test reflexes, focus and attentiveness.

Focus on some fun brain games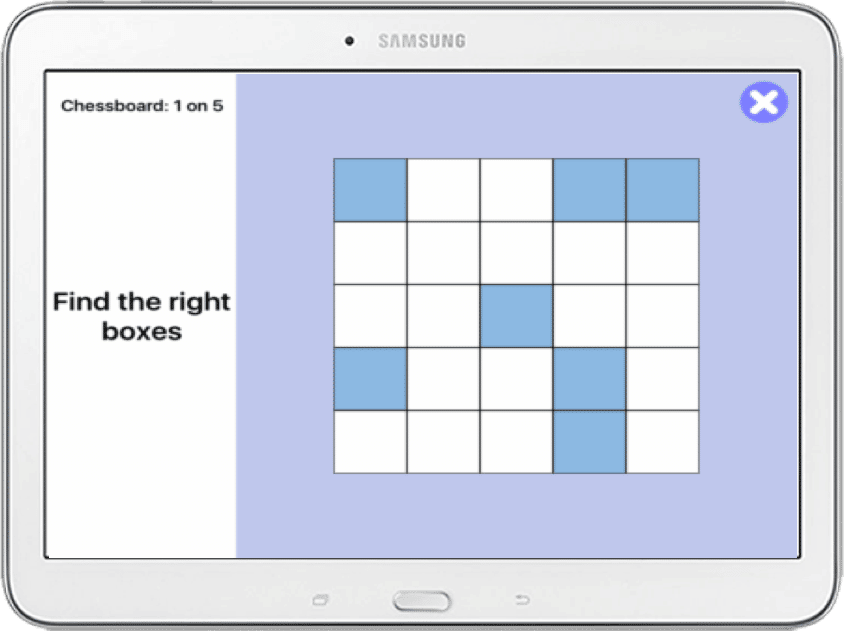 The crazy chessboard
is a game where you have colorful boxes, that disappear and you must remember where they were. This fun brain game uses the working memory , spatial memory, attention and concentration.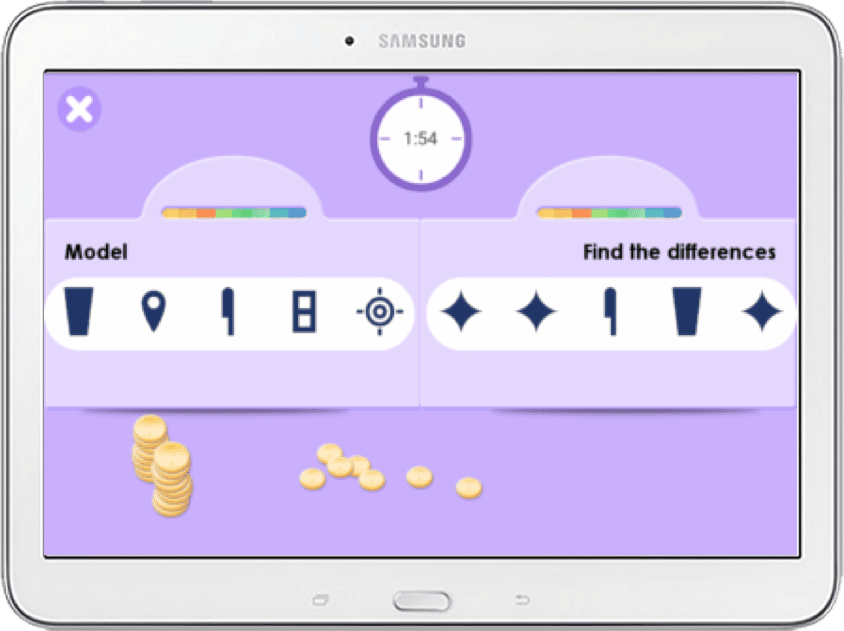 Crazy Waterfall 
is a game for the brain where you have symbols on each side, and you must check the differences. Be careful, the more difficult the level is, the quicker the, the symbols scroll down ! This brain teaser trains attention control and concentration.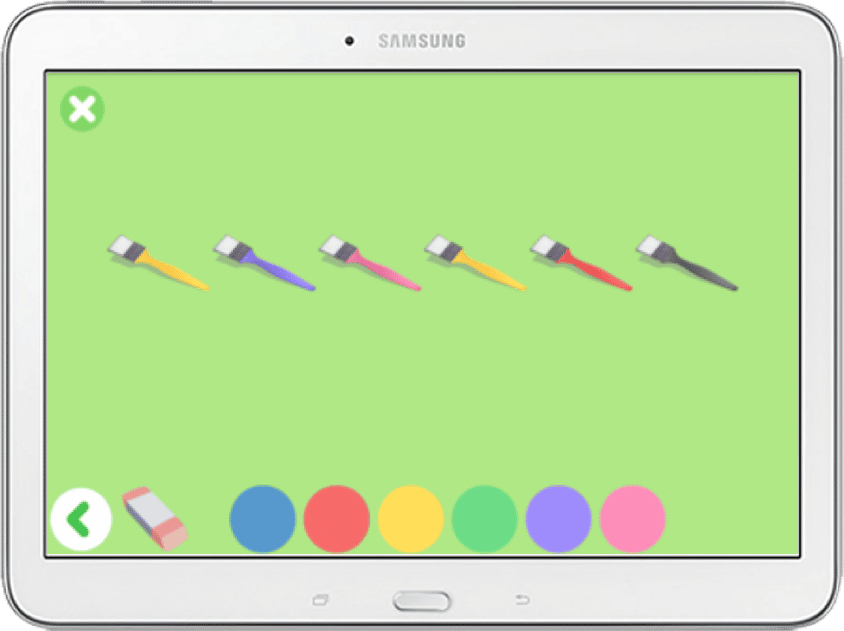 ColorMind,
is a game for the brain  where you have to memorize combinations of colours before they disappear. This brain training game challenges working memory, attentiveness, concentration and your ability to set up strategies.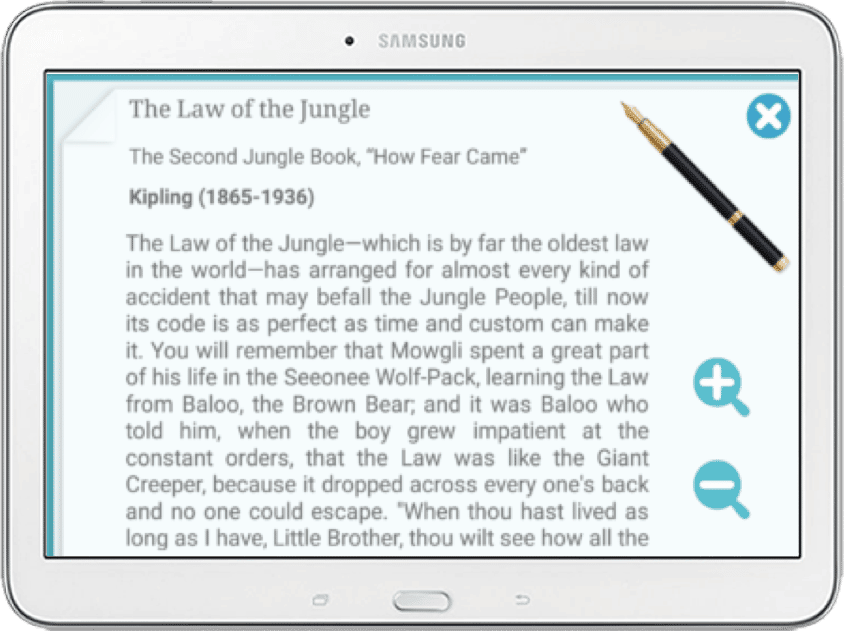 A text a day 
As reading a text from the English literature is as much work as any other brain teaser, this gmaeprovides you every day with a new text along with a commentary.
A monitoring platform
Each senior or medical institution has access to usage statistics at the global and individual user lever.
You may :
Review the improvement and progress of each senior's usage, such as favorite games, success rate, current difficulty level and more.
Monitor well-being of each user
Wellbeing progress and trends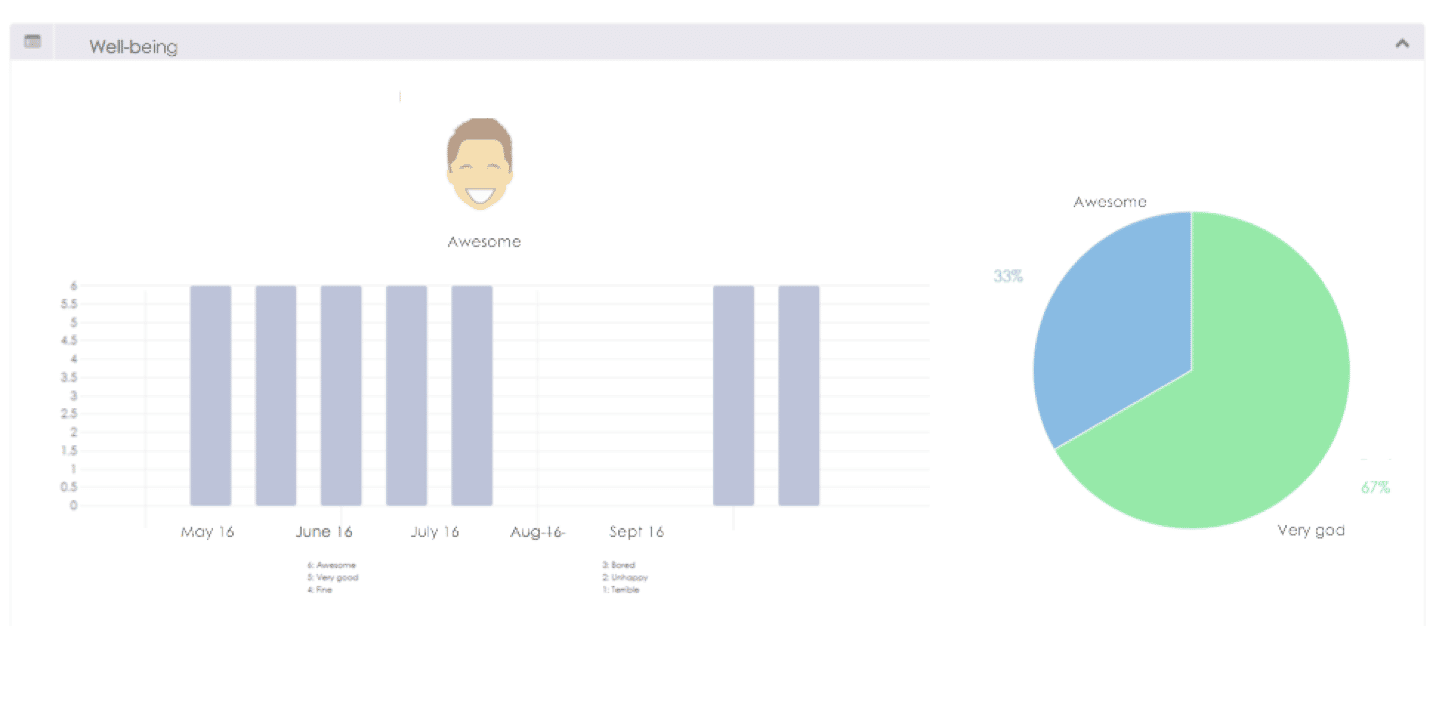 Historical by month
Detail for the current month
Calendar
This feature allows you to easily track the seniors under your care. You will be able to access their individual results by day, week or month, as well as follow their progress (including number of games played and average scores per games).
Alerts
This feature allows you to identify in real time the users who are experiencing difficulty.
Different types of alerts have been developed in collaboration with our health partners :
Well-being alert
"Lack of activities" alert
"Lower cognitive performance" alert
You can then go directly into the user's profile for more information on how best to assist the senior.
The benefits of this brain training apps

Memory games for adults were made with seniors for seniors : the challenge was to keep the seniors interested for a brain training apps in a long term. 

A complete program in terms of brain training , updated monthly

 A monitoring platform allows to monitor highlights weaknesses as well as progress

The program is under clinical validation 

 The interface is simple and intuitive

Our games for the brain run without wifi

The tablet apps offer simultaneous play for two players
Different uses
Clint is a brain training program adapted for independent elders who want to challenge themselves at home or in institutions.
We work with independent living facilities but also with speech therapists, occupational therapists, psychologists and nurses.If you are, you can ask for a quotation.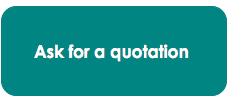 Clinical validation in process
Clint, the more difficult version is already labeled MedAppCare
In Clint you'll find the same games than in the Scarlett program, but they are more difficult.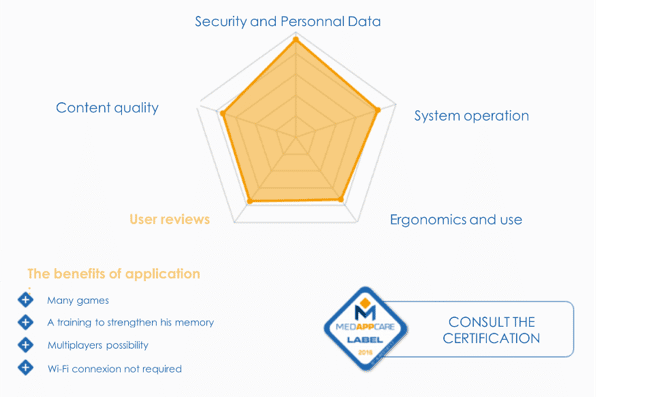 CLINT is present in the health booth of Ag2r La mondiale, a leading insurance company, which presents the applications that have been evaluated and validated by MedAppCare and recognized as performing, reliable and safe.
More than 70 evaluated criteria
Download and test for free Clint, our brain training app
You can test for free this brain training apps on your tablet / touch pad or smartphone.