An approach supported by health professionals



The Active Study
The ACTIVE study (Advanced Cognitive Training for Independent and Vital Elderly) is a reference in the field and demonstrates that regular cognitive training would have beneficial effects on memory. Significant autonomy gains, and fight against addiction are expected.
A reduction of 7 to 14 years on the effects of aging was found.
The study was conducted among 2,832 people aged 65 to 94 years without cognitive impairment, for 5-6 weeks. Themes and associated exercises were randomly selected from episodic memory, inductive reasoning or visual attention.
In addition, all our applications are designed in collaboration with health professionals and art therapists with whom we work, and will be tested clinically with seniors, nursing homes or hospitals.
Many thanks to our partners, the retirement home Petit Chézard Chézard Saint-Martin in Switzerland as well as health professionals in the geriatric ward of Broca Hospital in Paris, for their guidance and support since the beginning of our the project.
Study about intellectual activities against cognitive decline
Another study shows that intellectual activities can be a solution against cognitive decline:
Our apps is in clinical validation with the Broca Hospital in Paris
Clint, the more difficult version is already labelised MedAppCare.
In Clint, you'll find the same games than the Scarlett program, but games are more difficult.
[row]
[column lg="6″ md="12″ sm="12″ xs="12″ ]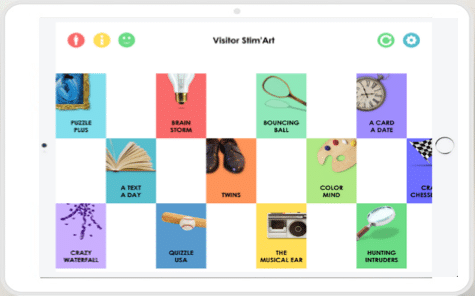 Clint, the US Version
[/column]
[column lg="6″ md="12″ sm="12″ xs="12″ ]

Joe, the French version
[/column]
[/row]
Joe (French Version) is present in health booth of Ag2r La Mondiale, a leading insurance company, which presents the applications that have been evaluated by MedAppCare and recognized as performing, reliable and safe.
More than 70 evaluated criteria.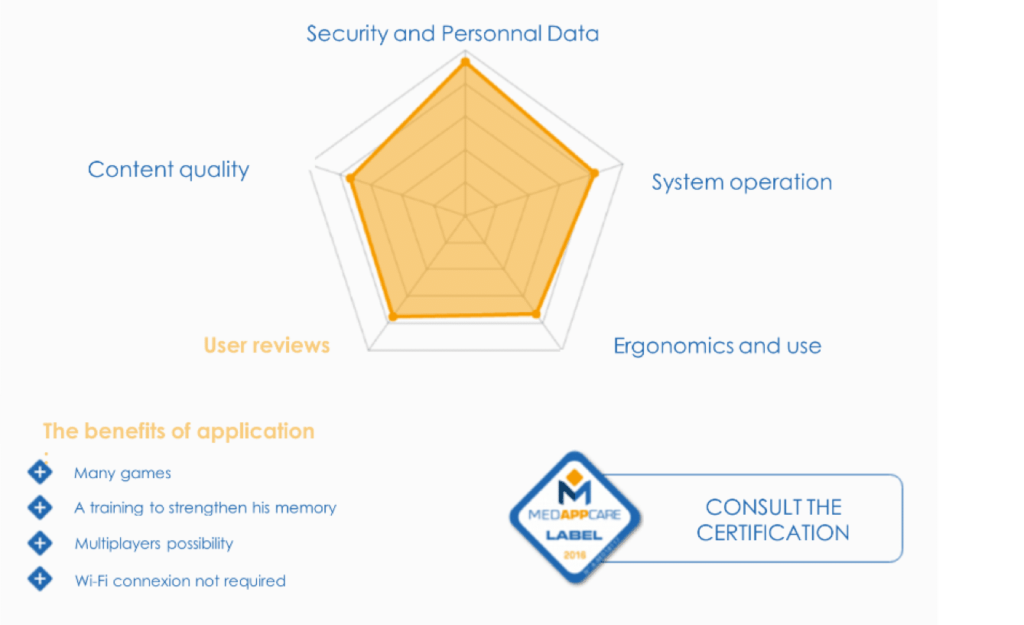 You are interested by our programs and wan more information