The senior Challenge, an international contest by Dynseo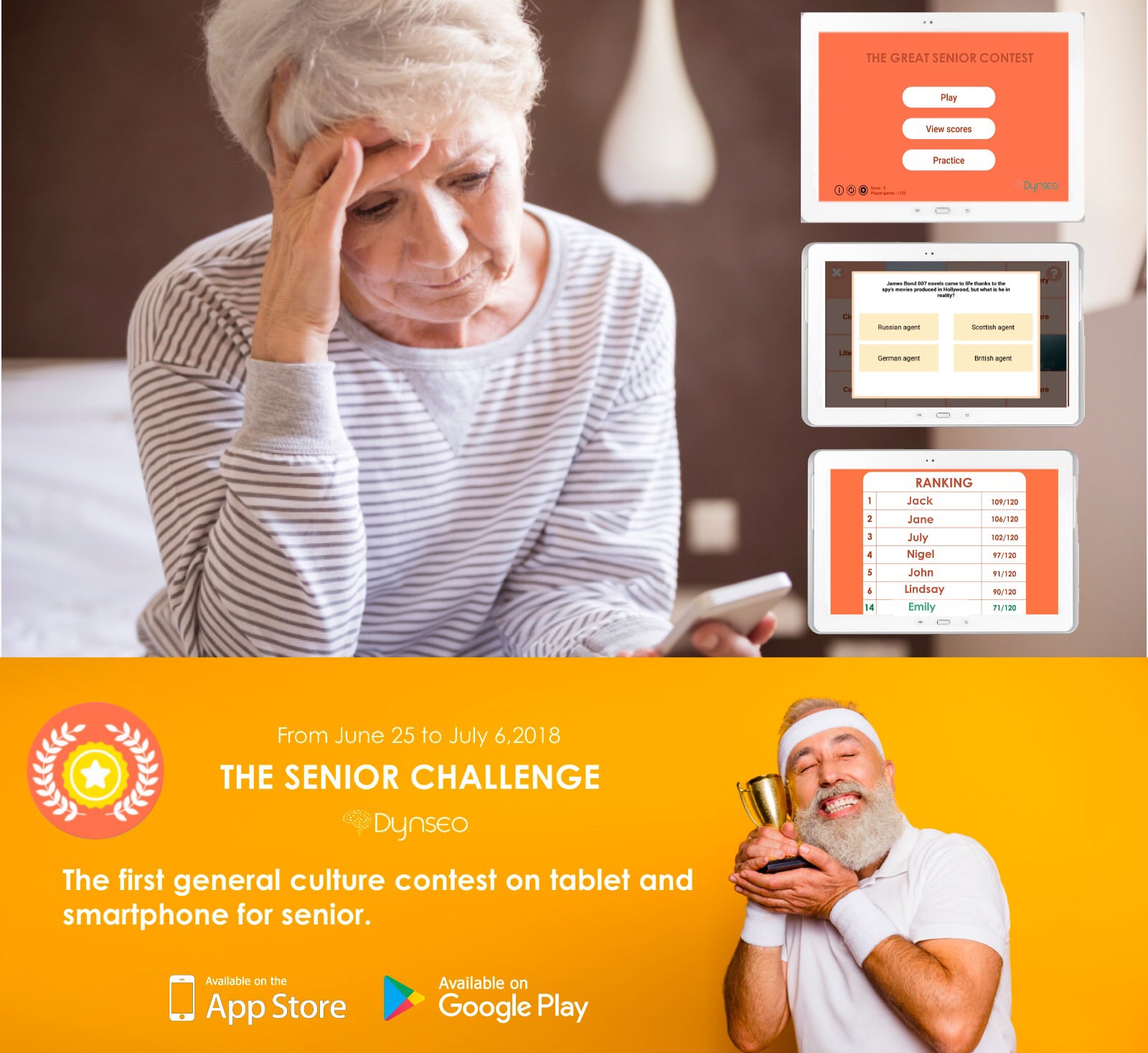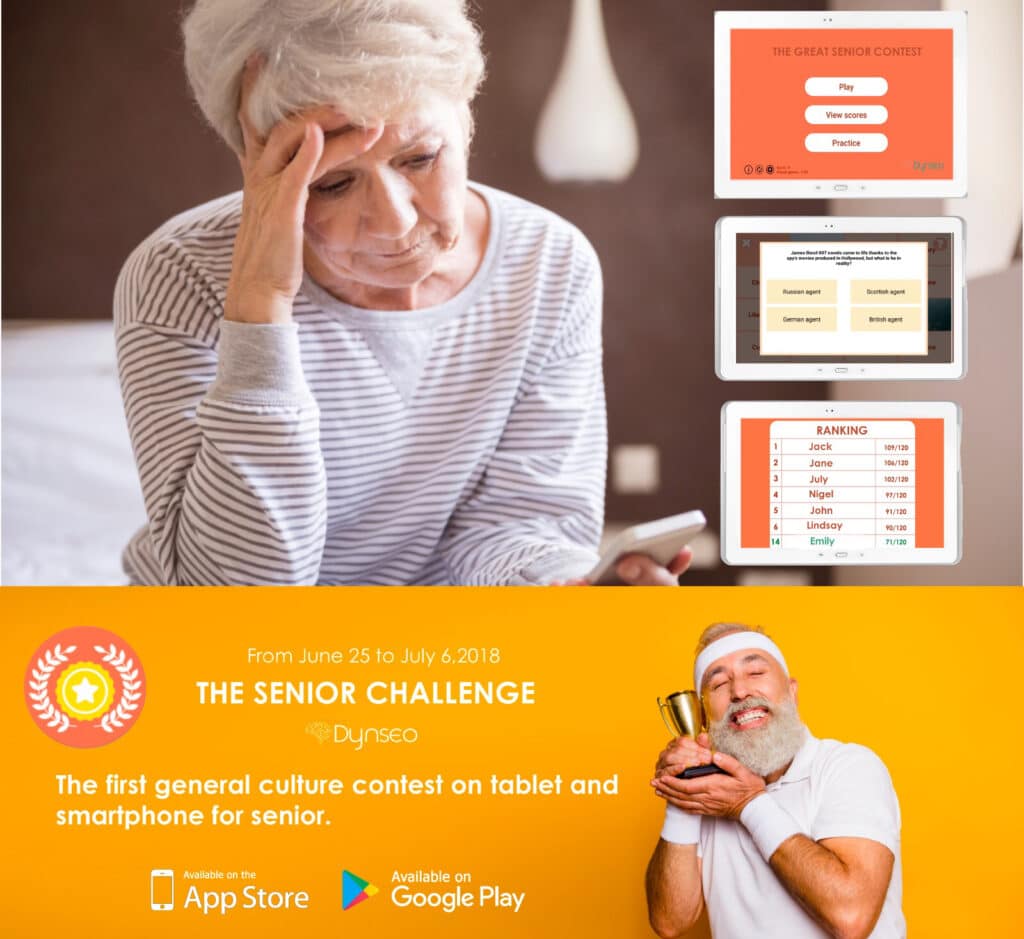 From the 25th of June to the 6th of July 2018, participate in the Great Senior Challenge!
In this cultural contest, you will face remotely other competitors on general culture quiz.
You will have to answer 32 questions a day : 16 easy, 16 hard.
There are no questions on weekends, which will give you time to catch up if you have not been able to answer all the questions.
As you may know, this challenge has been around for a few years in retirement homes, and this winter edition gathered 330 residences from 7 different countries.
For this very first edition "Individuals", registration is free.
For more informations about the contest: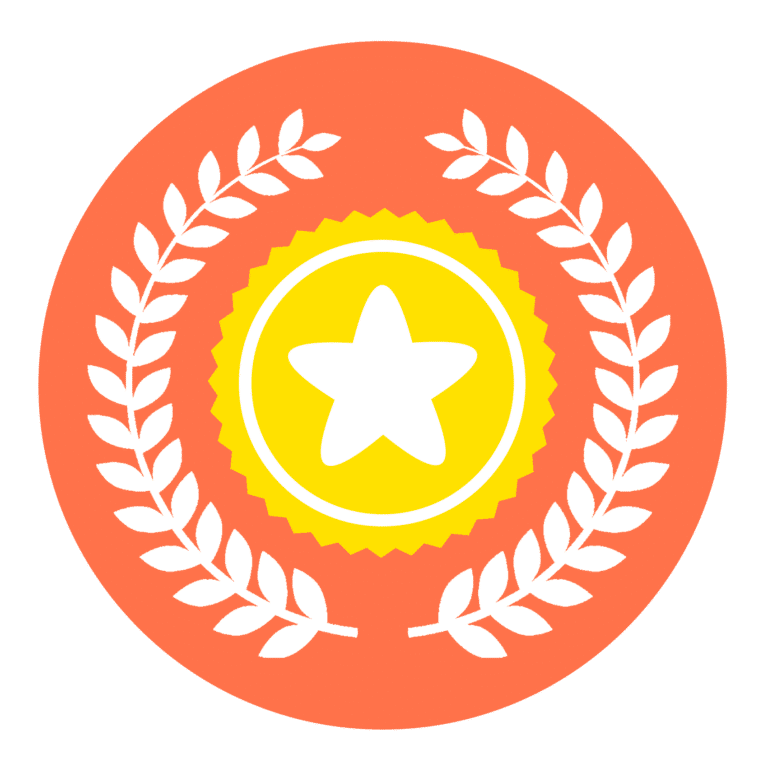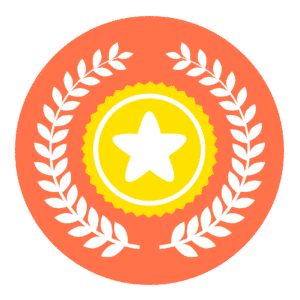 Click on this button to register your participation !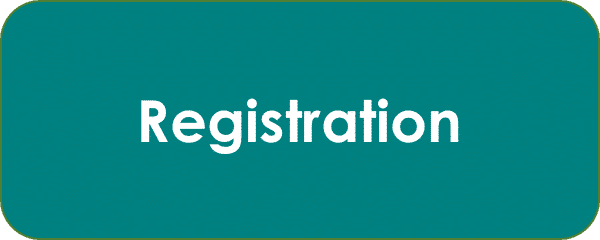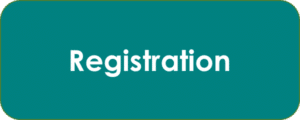 Looking forward to having you amongst us !