Olympiads between nursing homes:
Starting June, 26th!
We are pleased to announce that registrations for Summer Olympiads are now open!
From June, 26th to July, 7th 2017, join the Summer Olympiads of Nusing Homes! They are great activities for seniors!
Residents will play as a team on a tablet application created just for the occasion by DYNSEO. Displayed on a television screen, the nursing homes can create an exhilarating animation and even involve families! Besides, those olympiads are great for senior care!
Spread over 12 days, this senior Citizen activity is played on 12 sets of 32 questions; If you miss one day you will have the opportunity to catch up with the questions another day.
For a serie of 32 questions, there are 16 easy questions as well as 16 harder questions in order to involve all residents ddand challenge the most cultivated ones. There will be a huge varity of questions, adapted to each generation.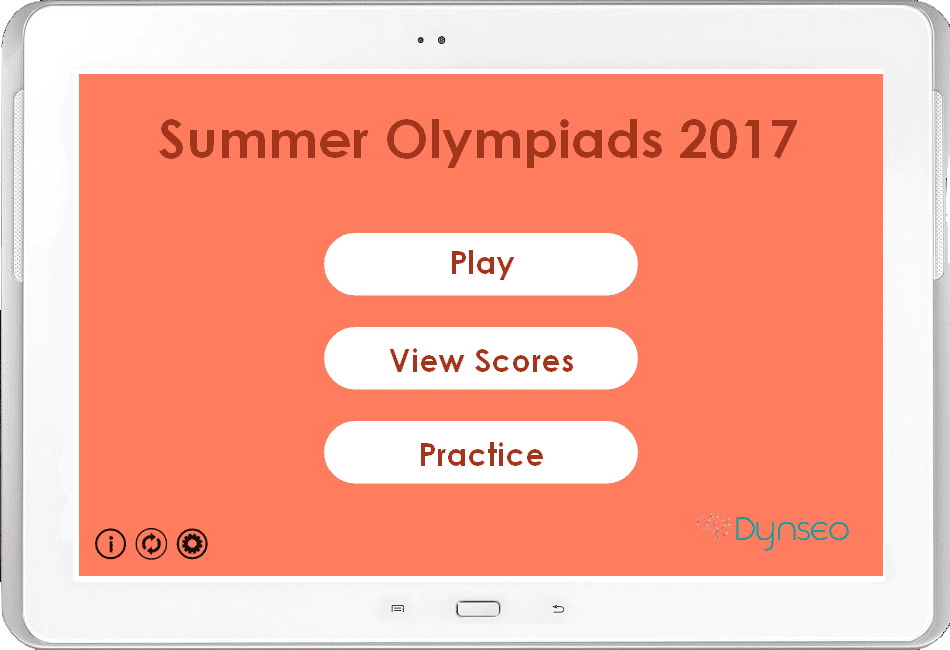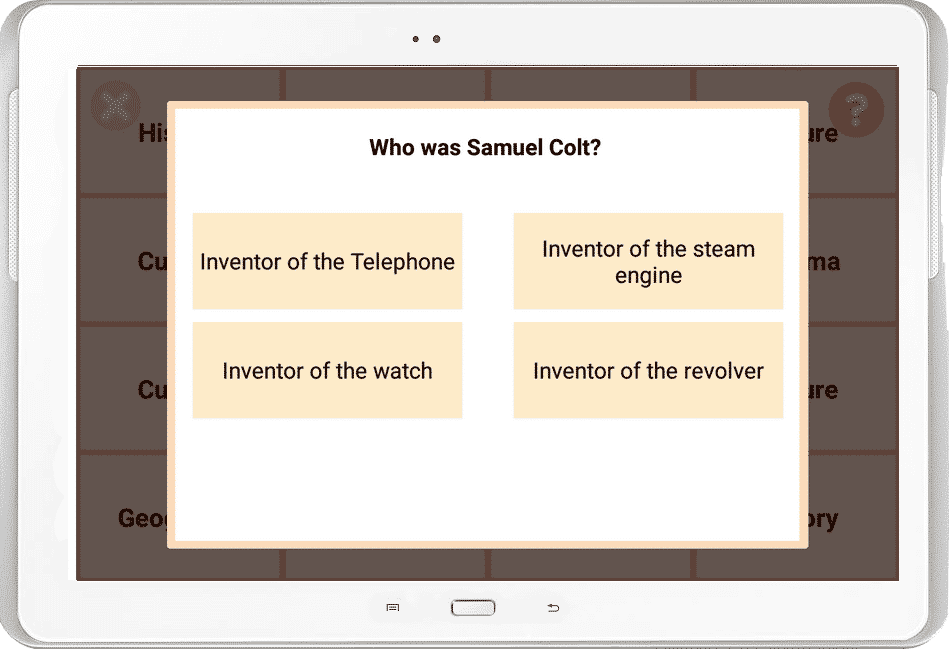 Various questions among several subjects!

A few testimonies of previous editions
Gaston de renty's residence
"I would like to thank you for the incredible competition which fascinates our residents
Your application is both playfull and addictive
I can quote one of our resident "It is far better than dominoes, I love it"
Thank you so much"
Aigue Marine Residence

"The Winter Olympiads had great success at the «  Aigue Marine » residence, located in Bray Dunes.
Elderly people really enjoyed answering to your questions.This Olympiads daily meeting has become inescapable during the whole event. Dynamism, laughs, thoughts, help, team spirit and memory training was a pleasure for all participants. The overall feedback was very positive!"
HOW TO PARTICIPATE?

To participate in these Olympiads you will need:

– Android Tablet

Optional

– Wifi connection: to follow your ranking

– A television: to display your tablet on a big screen
PARTICIPATION COST

88 $!
TO WIN

The winner of our senior citizen activity will win aSAMSUNG tablet + 1 year subscription to our Stim'Art EDITH application (including more than twenty memory games).
DIPLOMA 

The first 10 competitors of our activity in Nursing homes will receive a personalized diploma of their nursing home.
PHOTO CONTEST

Each institution will be able to submit their "favorite" photos of the residents playing!

The residence that gets the most "likes" will also win a SAMSUNG tablet with a one-year subscription. It is a great activity for seniors citizens.
A stimulating, cultural and linking senior care experience!

With our expertise in cognitive and cultural stimulation with nursing homes, DYNSEO offers general knowledge questions suited to their generation and their abilities.
Links between residents will be strengthened, encouraging team spirit and communication, as well as links between residents and caregivers / facilitators.

#NOSTALGIA
Some photos of our competitors in the Winter Olympiads who were involved in Photo Contest.
                            Baie d'Audierne residence

    Nursing home of Petit-SaconnexMaison dieu

             Les jardins d'Adoyra

Our Winner of Photo Contest in Winter Olympiads 2017

Au Savel residence
FOLLOW US

Find all our news and our different applications of cognitive games and social link on tablet. Like our pages, it makes us happy!